Watch
Buzzard Buzzard Buzzard reenact classic film scenes in 'Hollywood Actors' video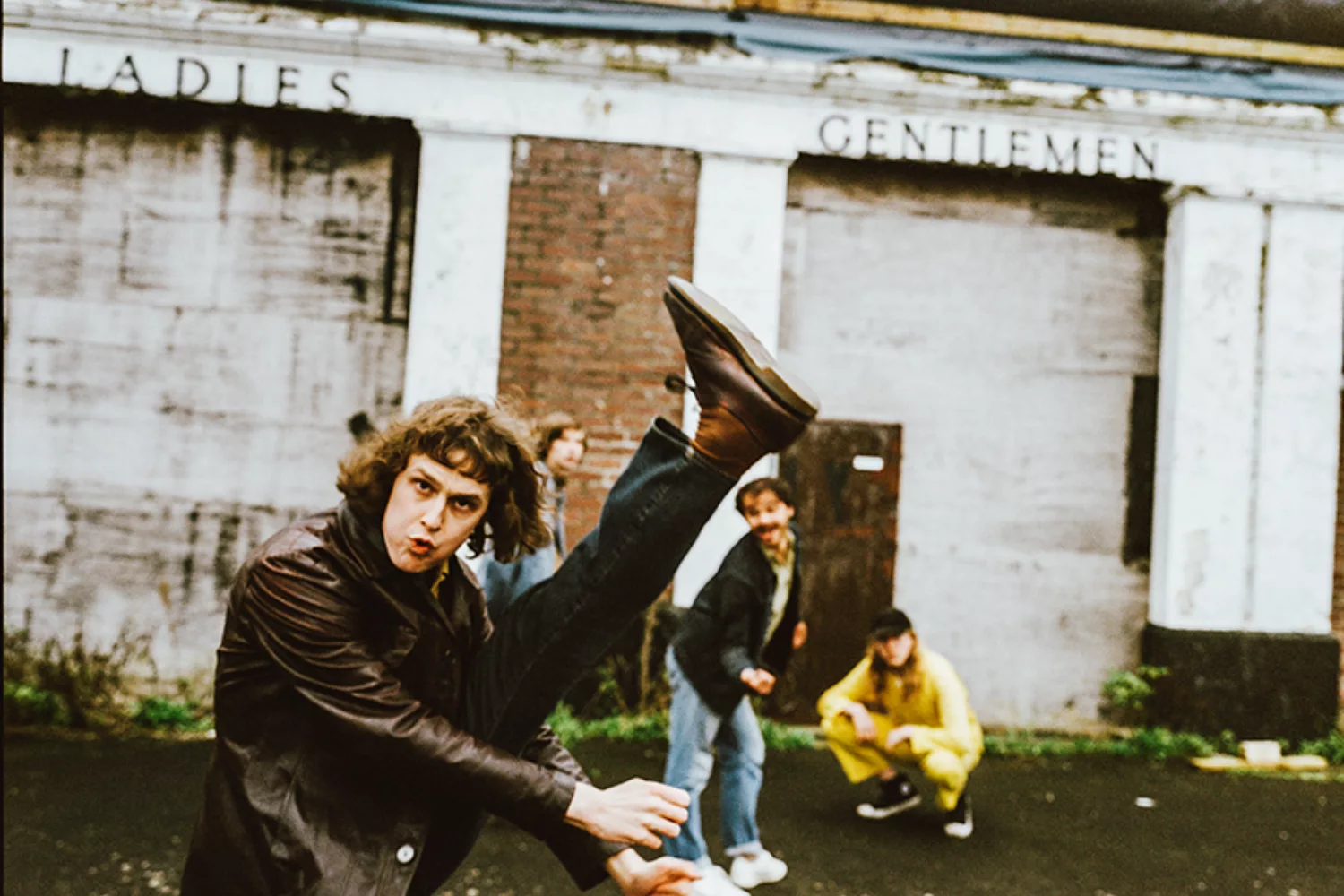 Photo: Pooneh Ghana
It's the latest song lifted from their upcoming debut EP 'Non-Stop'.
Following the song's release earlier this month, Cardiff glam-rockers Buzzard Buzzard Buzzard are sharing the video for latest track 'Hollywood Actors'.
Inspired by frontman Tom Rees' "fascination with the façade of Hollywood actors" he explains of the track, "It's probably the most 'rock' song I've written. Lyrically it stemmed from this habitual thing I keep doing when watching films, where I suddenly realise that everybody in the film is just acting, and the whole film becomes completely surreal and you realise how mental the film industry is. I started applying that perspective in everyday life and the similarities were haunting, I felt like everyone around me was acting!"
"The video for 'Hollywood Actors' is one of my favourites I think, just because it's led by a simple idea," he continues of the vid, which features the group dressing up as famous characters including Joaquin Phoenix's Joker, Leonardo DiCaprio and Kate Winslet from Titanic, Audrey Hepburn and Alicia Silverstone's Cher from Clueless. "I hope it all comes off as ironic enough, I really don't want people thinking I loved that Joker movie, I thought it was awful, the idea behind that part of the video was all based around everyone's reaction to the fact that Phoenix improvised that dancing scene, as if dancing isn't a spontaneous effort anyway, good or bad. It tied in nicely with the lyrical content of the song, personally I think the type of attitude expressed in the song outlines why that film was considered a success, but I'm not a film critic anyway, what the hell am I talking about!"
Lifted from their forthcoming debut EP 'Non-Stop', which is set to land on 10th July, check out the new vid below.
See Buzzard Buzzard Buzzard live at the following dates.
SEPTEMBER
14 | The Hare and Hounds, Birmingham
15 | Green Door Store, Brighton
16 | The Cavern, Exeter
18 | The Bodega, Nottingham
20 | The Garage (Attic Bar), Glasgow
22 | Yes (Basement), Manchester
23 | The Louisiana, Bristol

Get your copy of the latest issue