Watch
Pottery share new single 'Hot Like Jungle'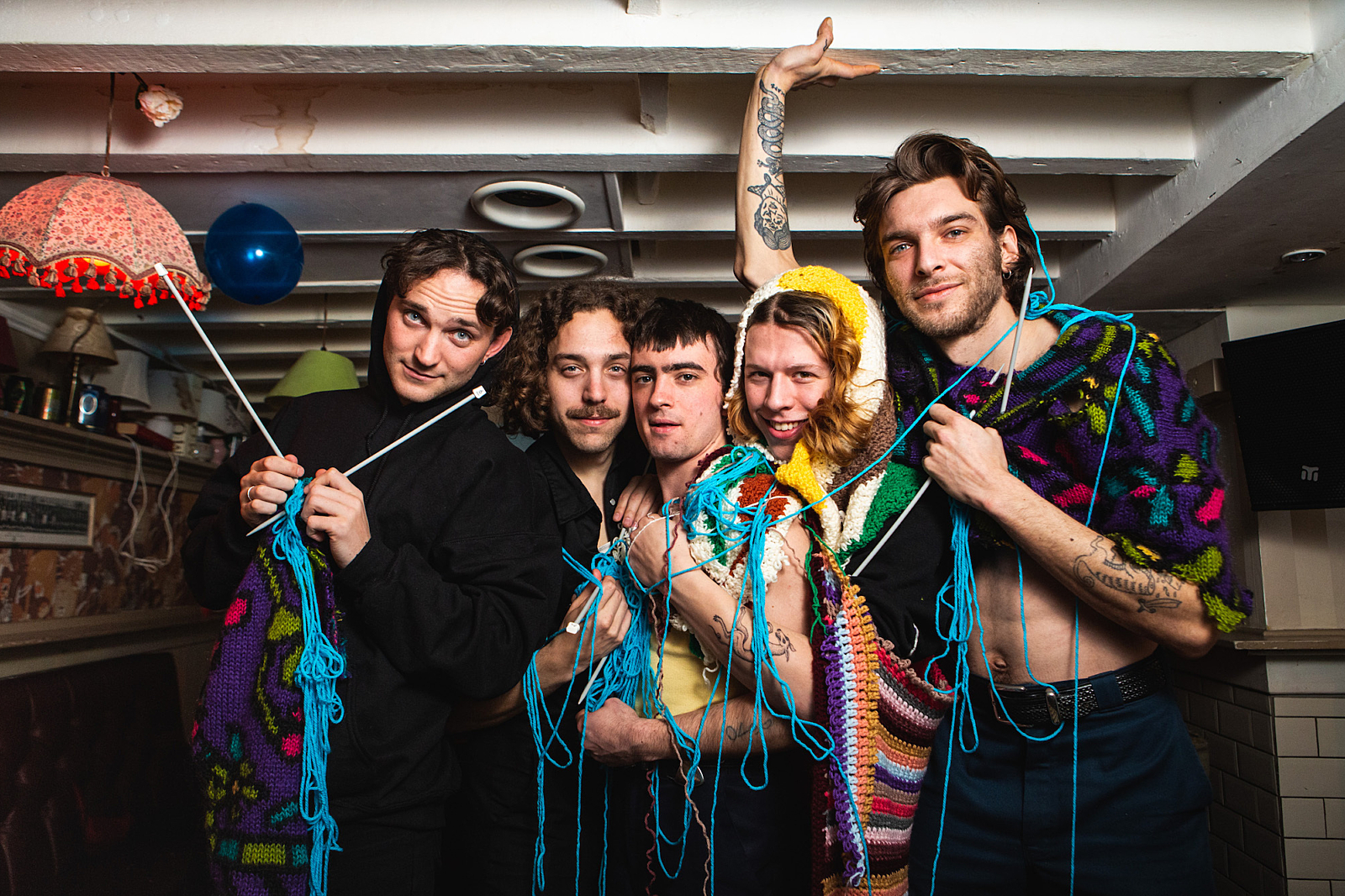 Photo: Jenn Five
It's the latest lifted from their debut album 'Welcome To Bobby's Motel'.
With their debut album 'Welcome To Bobby's Motel' set to land on 26th June, Montreal's Pottery are giving us our latest taste of what to expect.
Sharing new track 'Hot Like Jungle', alongside a video animated by drummer Paul Jacobs, the group say, "This was written as a love song for Paul's girlfriend. He had a job working construction one summer and came up with the lyrics almost as a sort of Springsteen parody, they're very blue-collar. When Austin sings it we always picture him on a mountain shouting off into the distance with a girl out there singing back to him."
The closing track of their upcoming record, the group shared with us during a chat for our April 2020 issue that it originally had dirtier lyrics that they had to change. ("If you cum in my sheets, I'mma pump and repeat, now let me love ya." Nice.) Revisit the full chat with them here.
Check out the new song and album track list below.
'Welcome To Bobby's Motel' Tracklisting:
1. Welcome To Bobby's Motel
2. Hot Heater
3. Under the Wires
4. Bobby's Forecast
5. Down in the Dumps
6. Reflection
7. Texas Drums Pt I & II
8. NY Inn
9. What's in Fashion
10. Take Your Time
11. Hot Like Jungle
See Pottery live at the following dates:
SEPTEMBER
08 | Manchester, UK - Deaf Institute
09 | Glasgow, UK - Nice N Sleazy
10 | Birmingham, UK - The Hare and Hound
11 | Leeds, UK - Brudenell Community Room
13 | London, UK - The Dome
14 | Brighton, UK - Chalk
15 | Lille, FR - Aeronef Club
22 | Pau, FR - Le Pingouin Alternatif
23 | Madrid, ES - Fun House
26 | Brussels, BE - Witloof Bar
27 | Rotterdam, NL - V11
28 | Amsterdam, NL - Paradiso
29 | Nijmegen, NL - Merelyn
30 | Utrecht, NL - ACU
OCTOBER
02 | Turin, IT - Cicolo Della Musica
03 | Fuecchio, IT - Limonaia
05 | Prague, CZ - Underdogs
06 | Berlin, DE - Kantine
08 | Aarhus, DK - Tape