Track by Track
The Murder Capital take us through their favourite sessions, featuring Pixies, King Krule and more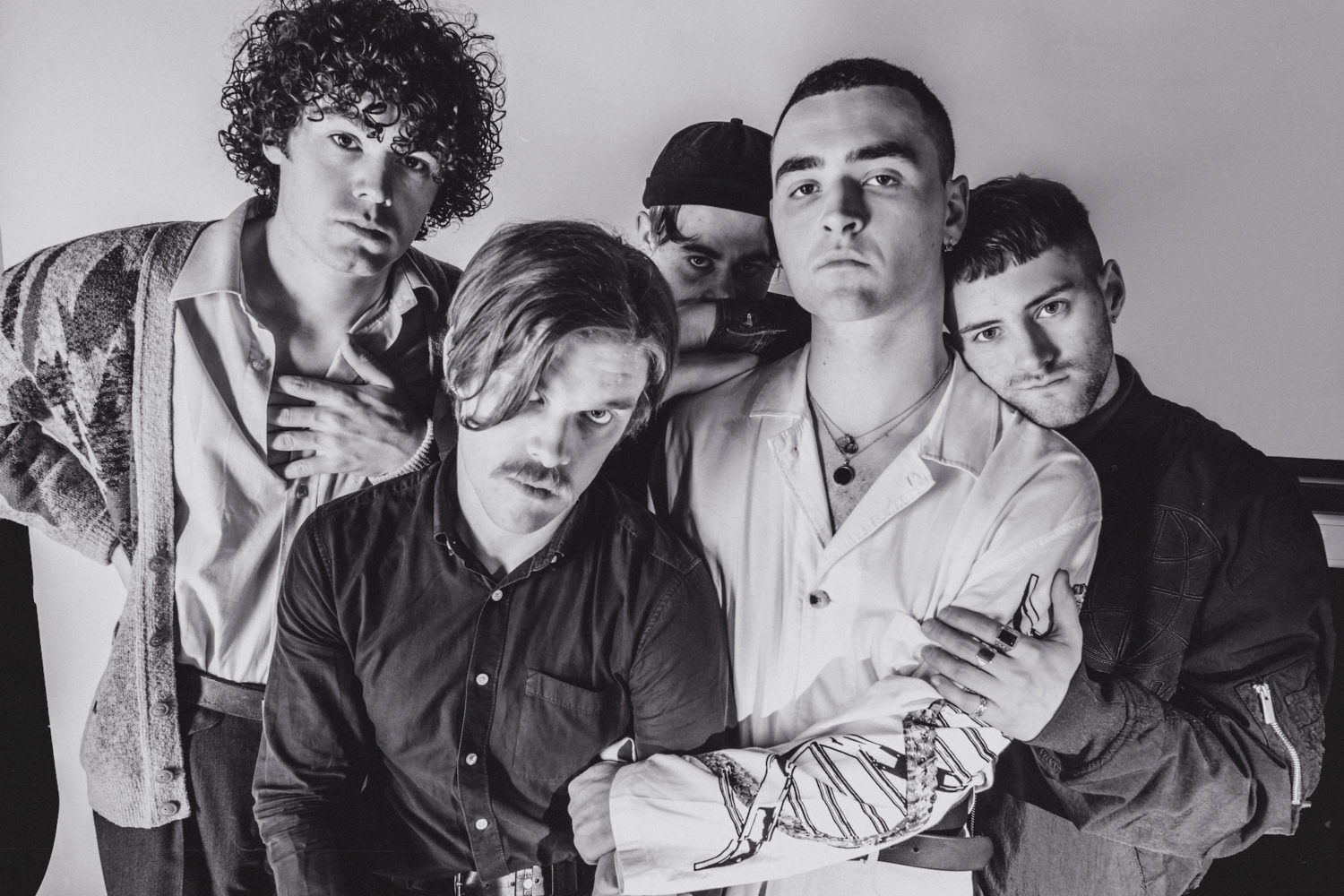 Releasing their 'Live From BBC Maida Vale' EP, the group do a deep dive into some of their favourite sessions recorded for the BBC over the years.
Blessing our Wednesday, The Murder Capital have unveiled their 'Live From BBC Maida Vale' EP today, featuring their full March live session for Annie Mac at Radio 1.
Including a cover of FKA Twigs' 'Cellophane', the group say, "When Annie asked us to do a live session at Maida Vale, covering FKA Twigs was an easy decision. 'Cellophane' especially encapsulates such a poignant landmark of heartbreak, and its innately exposed nature further allowed us to really connect with it. The process itself was exciting for us, as we came to reshape its original mould, and impart our own sound and emotion onto the sentiment of inadequacy that she embodies so selflessly on the track. A truly unique artist who we appreciate greatly."
And to celebrate the release, we got guitarist Cathal Roper to take us through some of his favourite sessions recorded for the BBC over the years.
Have a listen and enjoy!
Pixies - Wave Of Mutilation (Peel Session)
I did some deep diving to try and find sessions I hadn't heard. Among those on my list of discoveries is this Pixies Peel session, featuring tracks like 'Dead', 'Down to the Well', 'There Goes My Gun' and 'Wave of Mutilation' which is the song I've chosen. It's common for artists to do different versions and arrangements of their songs for sessions and gigs, and I love finding those gems that take the context of the song you know and love, and place it in some different world. This version is missing the heavily distorted guitars, any cymbals from the drum kit, and Francis instead using his acoustic guitar accompanied by a subtle but beautiful surf electric guitar. This is a side of Pixies that I know their fans love.
Thom Yorke - Unmade (Live for BBC Radio 6 Music)
Being a massive fan of Radiohead I couldn't make a list without the inclusion of the band or in this case just one member, frontman and songwriter Thom Yorke. I went for the song 'Unmade' featured on the Suspiria soundtrack in 2018 because the song and performance are so moving. Thom's vocal delivery can be so human and delicate, like it could break at any moment, especially in his transitions in and out of falsetto. There is an air of reflection throughout this song and I get this rush of nostalgic melancholy when the piano interplays with the feedback loop, that's what makes this one of my favourite BBC sessions to go back to. There are plenty of live videos online of just Thom on his piano I'd wholly recommend if you enjoy this too.
Björk - Anchor Song (BBC Radio 3 live session)
She's an artist who continues to explore, develop and is forever evolving. I finally got to see her live last November, thank god; it was before this complete industry shut down. The concert began with her directing a chorale, which surprised me but the arrangements, harmony and skill of the singers was incredible and set the bar at a high for the gig. Her approach to her performing then was prodigious and as with Björk the song arrangements are usually changed live, and they are put in the environment that all the songs would be performed through that tour, night or session. The accompaniment of string quartet and choir around her vocal and the recording being so raw in the version I listened to, adds to the heart of the song.
Finding this raw enough recording of 'Anchor Song' on YouTube is proof that BBC has so many gems of music in its archive, and makes me wonder if there were other songs from this session.
King Krule - Forever Dolphin Love (Connan Mockasin cover) – Annie Mac Session for Radio 1
Wouldn't be a fun list if it didn't include some great covers and that's why I went for the king of cool covering one of my favourites, Connan Mockasin and his song 'Forever Dolphin Love'. If you haven't listened to Connan Mockasin, check out his album 'Forever Dolphin Love' and a stripped back EP of him performing at Rough Trade called 'Connan Mockasin as Mr Bostyn'. Hearing Archie Marshall wail on this track is something I never thought I'd get to hear. His attitude is so fitting and really makes this song his own. King Krule has such a distinct sound and aesthetic, this performance speaks volumes on his versatility as an artist.
Sampha - All I Need (Air cover) - Radio 1's Piano Sessions
Radio 1's piano sessions offer some gorgeous performances and out of them I've picked Sampha's cover of Air's "All I Need". Sampha has such a spiritual playing style on piano and a stunning voice. I first heard him doing "Plastic 100C" on NPR's Tiny Desk, and since then all I've wanted from him is an album with just his vocals and that Nord keyboard. The production on his first record I thought over-shadowed those songs. Now any chance to listen to him perform solo with just a keyboard or piano I'll jump at, and this version of "All I Need" is so pretty and rich in glorious harmony. For me this is Sampha at his best.

Get your copy of the latest issue