Festivals
Green Man 2020 cancelled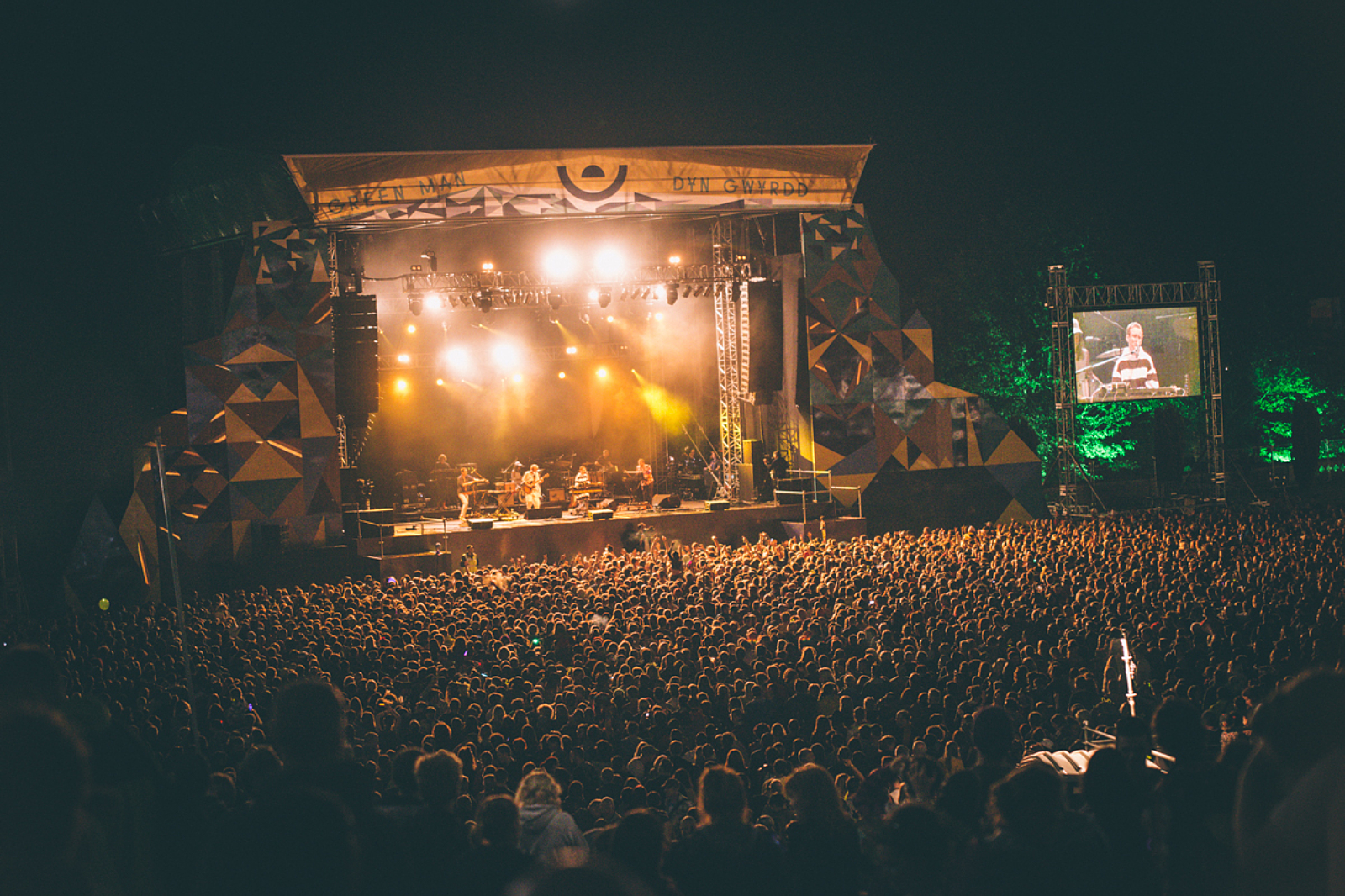 Photo: Caitlin Mogridge
"We had so much magic to unveil this year, but it will wait until we meet in the Welsh mountains again."
Becoming the latest festival cancelled due to the ongoing coronavirus pandemic, Green Man have announced that their 2020 festival will no longer be going ahead.
Read the full statement from the festival below:
"These are the words we hoped we would never have to write, but it's with deep sadness that due to the ongoing COVID-19 pandemic we're announcing that Green Man won't be taking place this year, re-emerging instead 19th - 22nd August 2021. To say we're sad about this is an understatement - but after many tense weeks analysing the situation, we have had to make this very hard decision.
Our number one priority will always be your safety, as well as the artists, crew and traders who are a much loved part of our Green Man family. We know the coming months will be hugely testing for all of us, but together we believe we can emerge from this time stronger and more connected than ever before.
All tickets for 2020 will automatically be transferred to 2021. It would be enormously appreciated if you held onto your tickets for next year, as these are extraordinarily challenging times for an independent festival like Green Man. However, if you would like a refund, this will be available from Ticketline. They will send out an email on Monday 18th May regarding the refund process, please don't get in touch with them until you have received this email.
We realise that the loss of the festival for our friends and communities in Wales will be enormous, not to mention for those who work and perform at the festival. We want to take this moment to say that you matter to us and we will help where we can.
We do intend to continue to deliver Green Man Trust Charity projects, but with an increased demand and without the 2020 festival's support, it's going to be challenging. If you are able, please consider making a donation to the Green Man Trust, so that we can carry on our year-round support of artists and disadvantaged Welsh Communities.
We have never called off a festival before and it feels strange and upsetting to do so now. The past 18 years have been extraordinary. Our Green Man community is unlike any other, and if you have experienced its unique alchemy you will understand. Passionate, kind, knowledgeable people who embrace tolerance come to Green Man. The thought of our time together inspires us, gives us a sense of hope and we hope you feel that too.
We had so much magic to unveil this year, but it will wait until we meet in the Welsh mountains again. We're speaking to artists about moving to 2021's dates and will be announcing line-ups and further surprises in the coming months. The shared experience of live music brings people together, and we can't wait to see you again next year.
Stay healthy and stay kind,
Big love, GM"