Watch
Dream Wife reveal title track of upcoming album 'So When You Gonna…'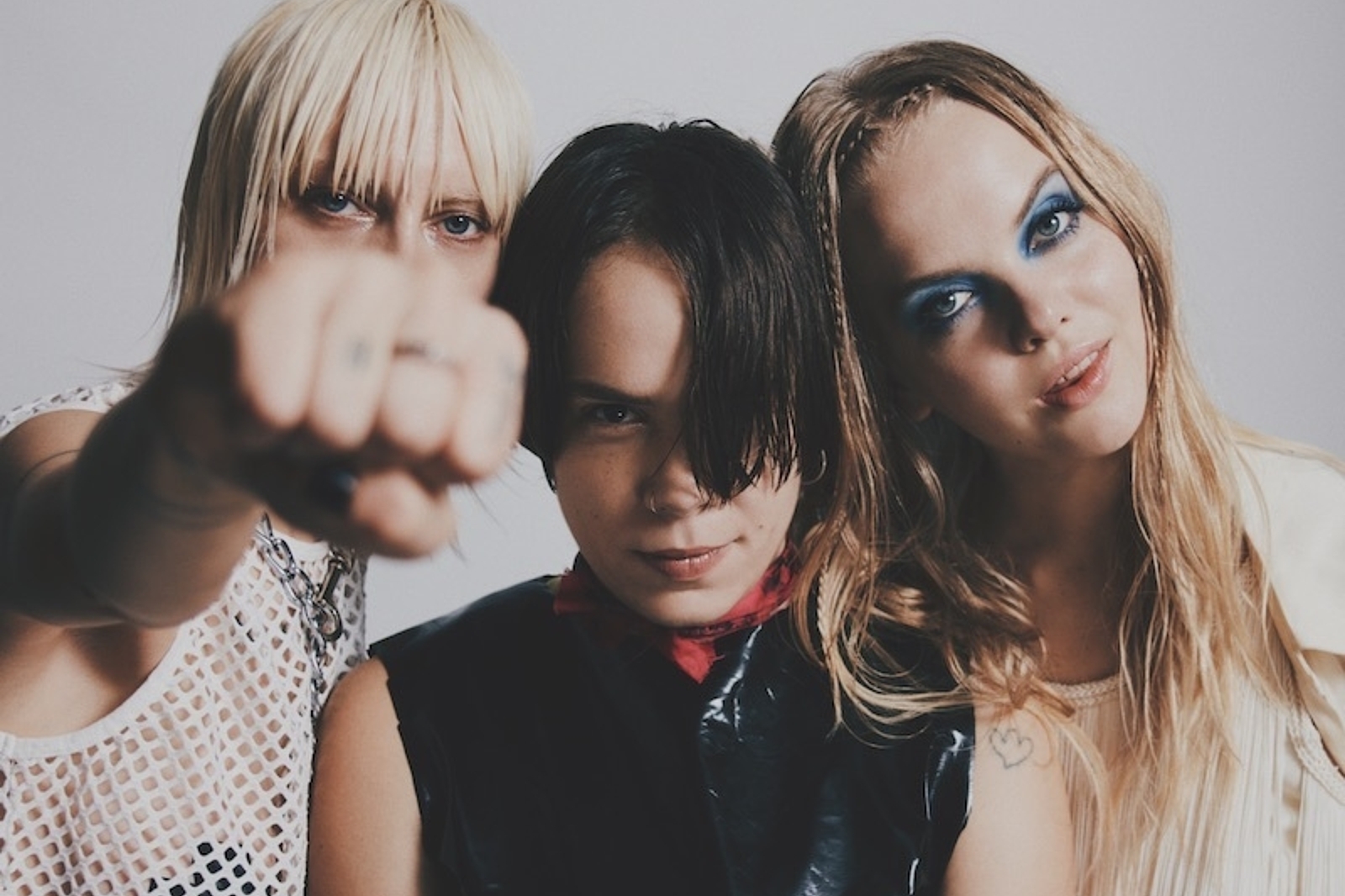 Photo: Sarah Piantadosi
They've also announced a 2021 tour!
With their new album 'So When You Gonna…' set for release on 3rd July, Dream Wife are now revealing the title track.
"It's a dare, an invitation, a challenge," the band say. "It's about communicating your desires, wholehearted consent and the point where talking is no longer enough. It promotes body autonomy and self-empowerment through grabbing the moment. The breakdown details the rules of attraction in a play by play 'commentator' style, inspired by Meat Loaf's 'Paradise by the Dashboard Light'.
"For the video for we worked with our favourite elf prince Aidan Zamiri who filmed around a free sweaty, sexy, gig we did for ours fans back in January – shot as a first person POV from the inside of a mouth. Performing live is the beating heart of this band and we miss it, so please take this video as a little love letter to the rock show."
Read our chat with them all about album two here now, and checkout their new vid and full track list below.

'So When You Gonna…' Tracklisting
1. Sports!
2. Hasta La Vista
3. Homesick
4. Validation
5. Temporary
6. U Do U
7. RH RN
8. Old Flame
9. So When You Gonna…
10. Hold On Me
11. After The Rain
See Dream Wife live at the following dates:
APRIL
14 - UK Oxford @ The Bullingdon
15 - UK Birmingham @ O2 Institute 2
16 - UK Leeds @ The Wardrobe
17 - UK Manchester @ Manchester Academy 2
18 - UK Glasgow @ St Luke's
20 - UK Norwich @ Waterfront
21 - UK Nottingham @ Rescue Rooms
22 - UK Cambridge @ The Portland Arms
24 - UK Brighton @ Chalk
25 - UK Portsmouth @ The Wedgewood Rooms
27 - UK Bristol @ SWX
28 - UK London @ Electric Ballroom
30 - France Paris @ La Boule Noire
MAY
01 - Belgium Brussels @ AB Club
03 - Germany Hamburg @ Molotow
05 - Denmark Copenhagen @ Loppen
06 - Sweden Stockholm @ Nalen Klubb
07 - Norway Oslo @ Krosset
08 - Sweden Malmo @ Plan B
10 - Germany Berlin @ Frannz Club
11 - Germany Munich @ Ampere
12 - Germany Nuremberg @ Club Stereo
£7.00
Buy Now