Watch
Rina Sawayama unveils 'Bad Friend' video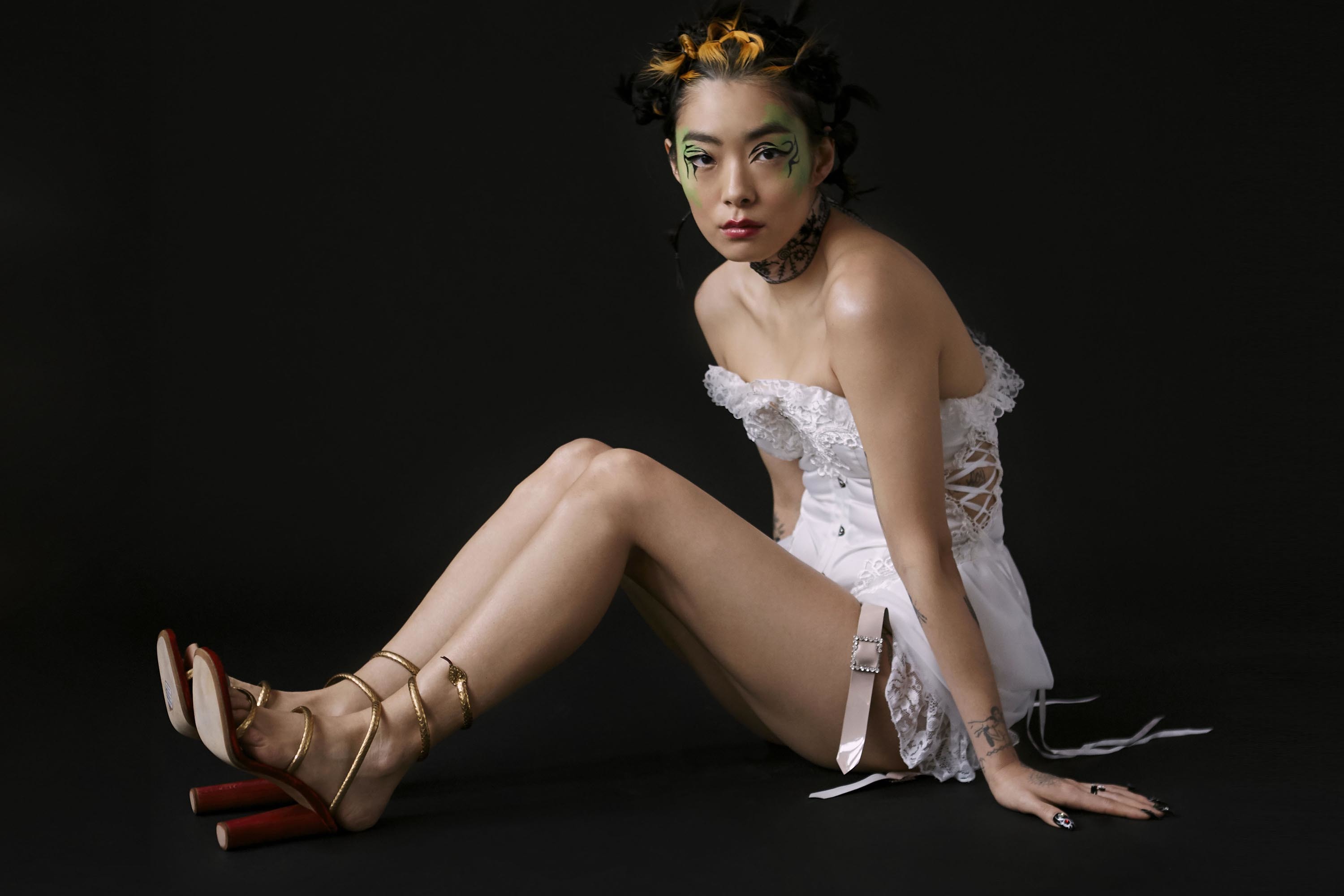 Photo: Jess Farran
The film-noir style visuals see Rina transformed into a reserved gentleman who has one too many shots…
Following the release of 'SAWAYAMA' last month, Rina Sawayama has shared the visuals for album gem 'Bad Friend'.
"The 'Bad Friend' video was one of the last videos we shot before UK lockdown with director Ali Kurr ('STFU!', 'XS')," Rina says. "We had so much fun making this, as it was my first time doing stunts and being in prosthetic makeup. The song is about the heartbreak of losing a friendship and realising that you were the cause of the breakdown. When you hear the song, this is not the video you imagine - but that's exactly what we wanted. The music video is a reimagining of the themes in 'Bad Friend'; of longing, loss, self-hate and ultimately self-love. Choosing a slow, film noir style focuses all the attention on performance and acting, which was definitely very daunting, but I had so much fun making a video that is so wildly different from my previous videos."
Watch the new video below, and revisit our February 2020 cover interview with Rina now.