Listen
Brockhampton unveil new songs 'fishbone' and 'chain on/hold me'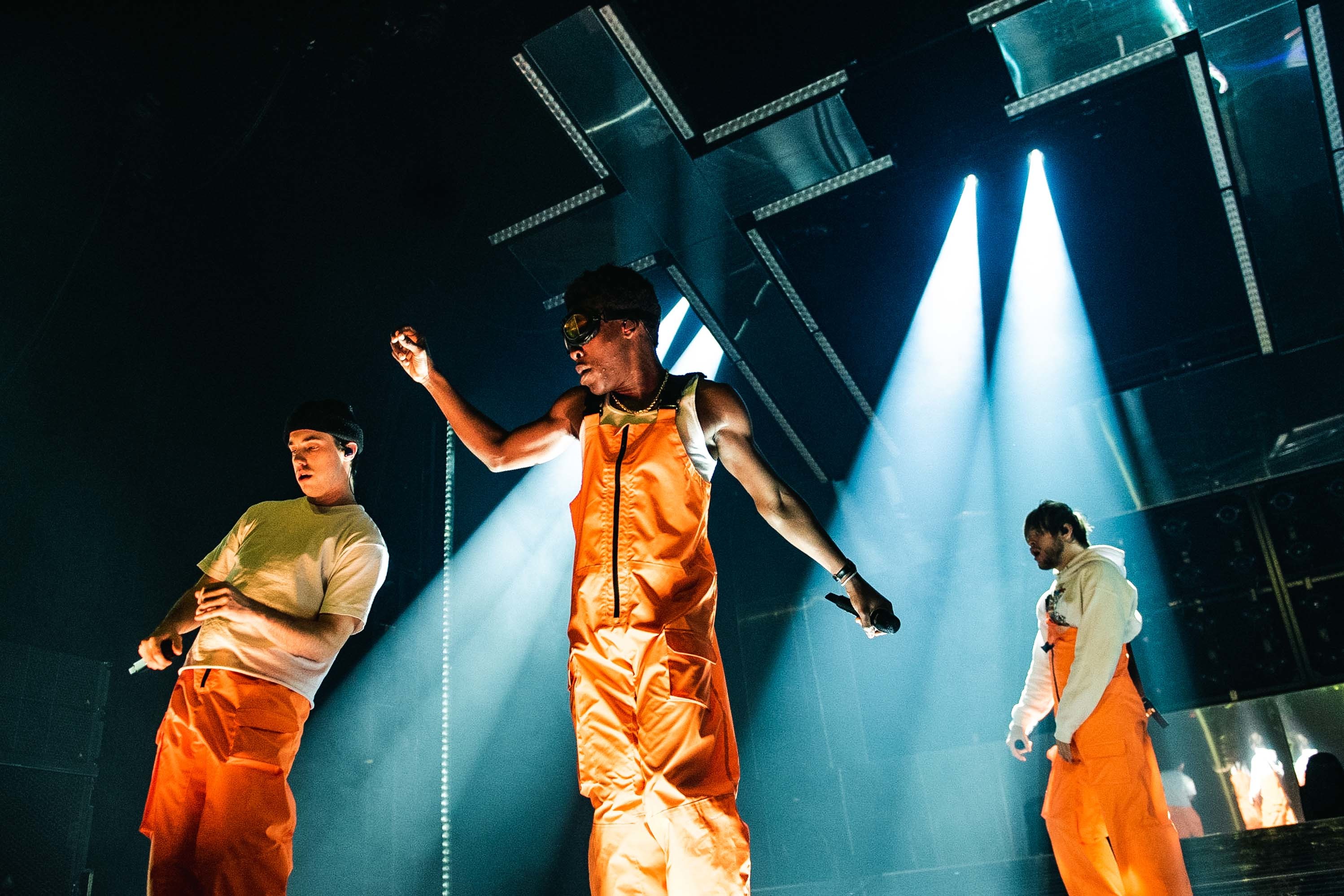 Photo: Joyce Lee
It's the latest of their weekly new tracks.
Revealing new tracks weekly via their Technical Difficulties Radio, Brockhampton have offered up their latest new songs, unveiling 'fishbone' and 'chain on/hold me'.
Sharing the new songs, while simultaneously deleting last week's output of 'I.F.L', 'downside' and 'baby bull', the vibey new tracks also see a feature from JPEGMAFIA on 'chain on/hold me'.
Coming alongside the previously announced news that they've got two new records ready, listen to the new tracks below.