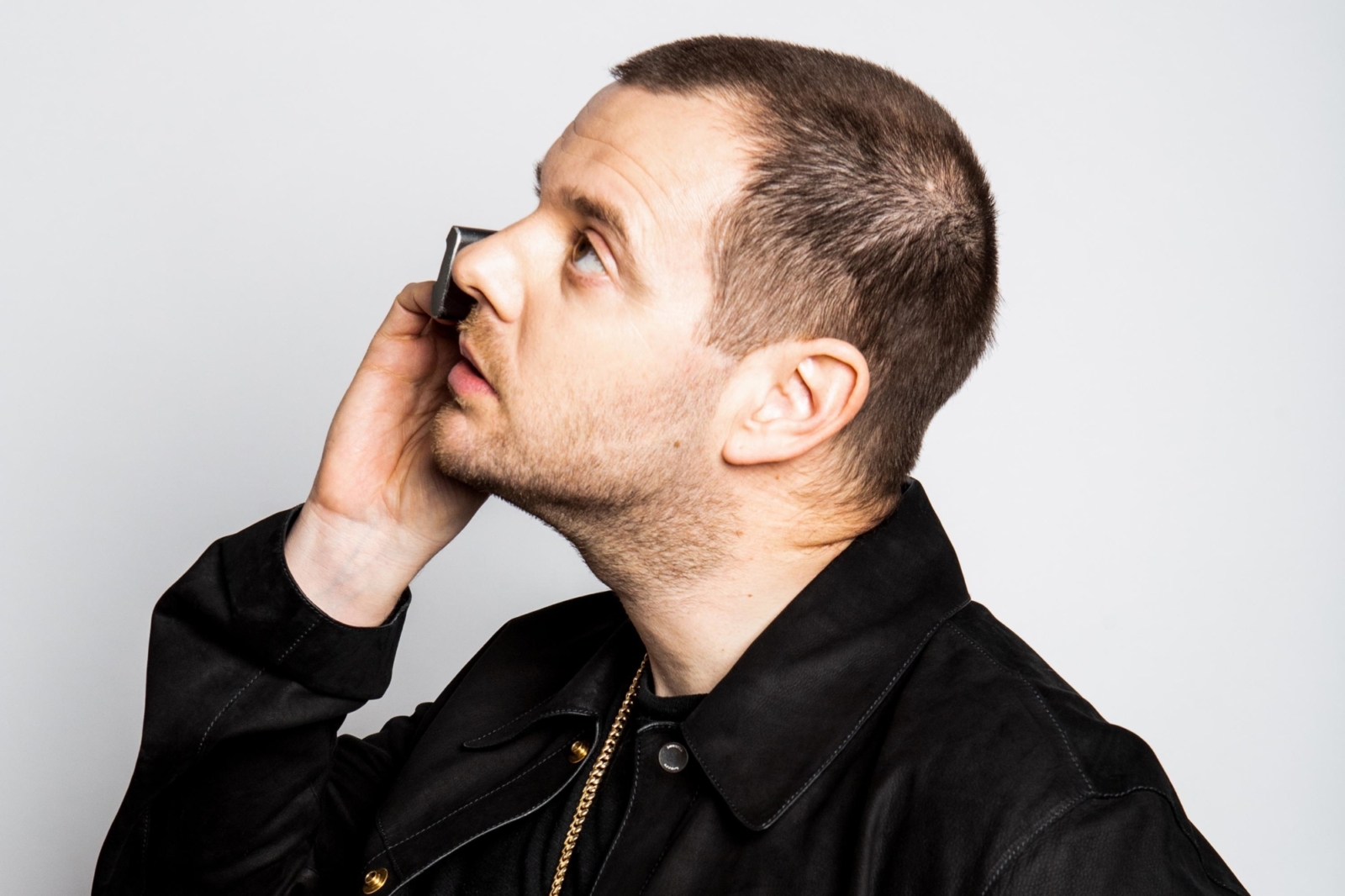 Photo: Jenn Five
Listen
Tracks: The Streets, NZCA Lines, Buzzard Buzzard Buzzard and more
The biggest and best tracks of the past week, rounded up and reviewed.
It's the end of the week, and we have a brand spanking new edition of Tracks - our weekly round-up of the biggest and best new tracks around.

There's another big hitter from May cover star The Streets' forthcoming mixtape, brand new Buzzard Buzzard Buzzard, plus more from Rolling Blackouts Coastal Fever's forthcoming record, and new NZCA Lines.

For what we have to say on this week's biggest and most exciting tracks, scroll on! And if you're itching to check out even more, subscribe to our Essential New Tracks playlist.
The Streets ft Greentea Peng and Donae'O - I Wish You Loved You As Much As You Loved Him
Released in perfect time for those of us allowed to gather (distantly) to blast it too loud from our outside spaces, 'I Wish You Loved You As Much As You Loved Him', the second cut from The Streets' forthcoming mixtape 'None Of Us Are Getting Out Of This Life Alive', is a banger of the highest order. Combining a bouncy, club-ready - and classically Streets, natch - hook with pleas for self love ("You gotta cut off all these things that are not serving you," begs Greentea Peng, her guest spot evoking the support group spirit of the drunken queue at the ladies', while Mike Skinner eggs on "kiss his picture and chuck it in the bin"). The sentiment of 'leave him, you can do better' has never sounded this good. (Emma Swann)
NZCA Lines - Prisoner of Love
Ever wondered what it'd sound like if Prince and Metronomy went for a sun, sea and sand jolly to the Balearic Islands? Ta da! Welcome to 'Prisoner of Love' – the latest from NZCA Lines' Michael Lovett. The fondness for the latter's wobbly synths makes sense; when he's not putting out his own records, Lovett moonlights as a recently-added member of Joe Mount's wonky party crew. How he's managed to channel the late purple legend's saucy tones quite so well, however, we cannot answer. Still, through voodoo or, more likely, just some good production, the result is a track that shimmies its way to the dancefloor, with a flourish of strings here, some funk-laden beats there, and a dousing of sunshine all over the damn place. (Lisa Wright)
Buzzard Buzzard Buzzard - Double Denim Hop
Is it a coincidence that the glammy chug of 'Double Denim Hop' – the latest from Welsh pomp-rockers Buzzard Buzzard Buzzard – has an ever-so-slight whiff of Status Quo, aka music's most notable double denim-wearers, about it? Well, yes. Almost certainly (and also, don't take the Quo as a negative; if BBB are rockin' all over the world, it's only really through a similarity in tempo). More overtly, however, the band throw back to T.Rex and a time when hair was big, a sense of musical flamboyance even bigger and lyrics about how you've "gotta be free" came with a whiff of patchouli and a complimentary CND badge. Full of fun and a flourish of the eccentric, Buzzard x 3 are basically staking a claim as Wales' answer to Pond. And we promise we'll never mention the 'Q' word again. (Lisa Wright)
Rolling Blackouts Coastal Fever - Cameo
The final preview of Rolling Blackouts Coastal Fever's new album - which gets its official release today - comes in the form of relative slow burner 'Cameo'. A love song "about reaching through time portals", there's a palpable warmth to the opening guitar strums, which soon build and give way to the kind of soaring, open-armed chorus that the band have become renowned for. "You feel time dripping away," sings the band's Fran Kearney, with a sense of apt timing, before reflecting on chapters of the track's central relationship, all set against a vivid landscape of mountains and plains. Is it all a little bit epic? You betcha. (Sarah Jamieson)
Fresh off of releasing the vibey 'Sugar Zaddy', Nadia Rose is revealing the second part of the AA-side single, unveiling new track 'Too Bad'. A summer anthem for Geminis, the track glistens with Nadia's magnetic delivery as she shows-off a flawless flow over the sunshine-soaked backing. All about letting potential partners know what it's like to be with her, she emphasises how she's "Hot and cold; such a fucking Gemini but look close and you'll see the Gem-in-I." Marking her first material since she broke free from a major, 'Too Bad' findsNadia fully embracing her creativity as a performer and lyricist, and is clearly just the start of bigger and better things to come. (Elly Watson)

Get your copy of the latest issue