Features
Fur take us through their favourite nostalgic songs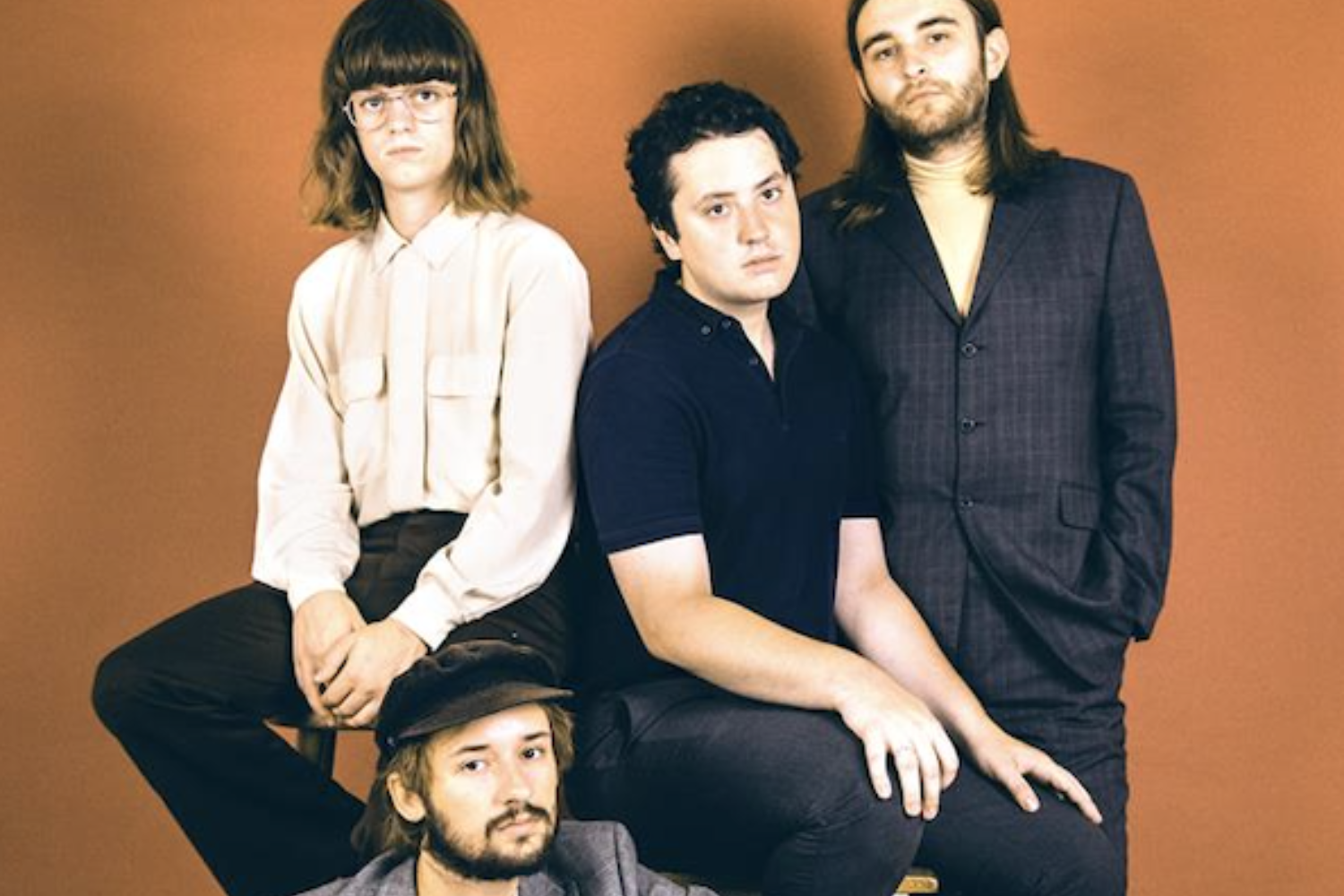 To celebrate the release of their new track 'Grow Up!'
Following a super busy 2019, Brighton's FUR are sharing brand new track 'Grow Up', a nostalgic pop track about not wanting to get older.
Speaking on the song, frontman Murray explains, "It's actually quite an old song for us, we've come a long way in terms of songwriting but sometimes there's a few songs that were maybe ahead of their time, it took a few arrangements over the last 2 or 3 years to get to this version of 'Grow Up' and it feels good to finally have it there for people to hear. The song is about not wanting to grow up and the worries of not enjoying later adult life, it seems fitting to have sat on it for a few years until we have matured. The video plays on these themes too, footage of us as young children stacked against footage of us playing across the world. It kind of highlights how your uncertainties or worries you maybe had as a kid can then be completely outweighed by your life taking you to places you'd never expect."
To celebrate the track's release, we got FUR to take us back through some of their favourite songs from childhood. Check it out below.
The Kinks - David Watts
Murray: One of the first things I remember being introduced to was my dad handing me The Kinks ultimate collection on 3 CDs and I used to listen to that unaware of the era or context of any of it, I just liked the music. I must have been 8 or 9 and 'David Watts' was a song that I can vividly remember hearing for the first time in my bedroom on my portable CD player. Still love it to this day and love The Kinks, I think it subconsciously influenced me and now I listen in awe, but back then I was unaware of how incredible the songwriting was. I'm incredibly glad that that was what was taken out of the CD collection and shown to me and not 'The Best Of Scissor Sisters' or maybe we'd be in a different boat right now.
The Clash - Lost In The Supermarket
Josh: At an early age I got all my music from my Dad. I had a primitive CD Walkman, that seemed futuristic at the time, which saved me from boredom on never ending car journeys visiting the French side of my family. My dad would always burn CD's for me, stuff like The Clash, The Cure, and Iggy Pop. Little did either of us know but those mixes of music from his 20's would end up being really formative for me. Whenever I hear 'Lost In The Supermarket' I get a nostalgia for daydreaming, staring out the window in the back of the car with that feeling of everything being new and exciting.
Lou Reed - Satellite of Love
Tav: Dad always used to play 'Transformer' in his car when we would drive up to Saints games when I was a kid. Whenever I hear this song or something else off of the album I get reminded of crushing losses and overpriced Carling. Bittersweet memories.
Nina Simone - Sinnerman
I remember watching TV when an advert for 'The Very Best of Nina Simone' came on. There was probably a four second section of those keys playing coupled with that iconic voice and for whatever reason the first thoughts in my 9 year old brain were 'whatever that song is I need to hear all of it right now and repeatedly'.
Seemingly my twin brother had the same reaction to it since we almost instantly decided to pool our pocket money together and find that compilation album. We finally managed to get our hands on it at the Sainsbury's on our high street. The album was obviously a lot more than our collective savings of around £3 but our mum, surprised that her boys were desperate to get a Nina Simone compilation, happily footed the rest of the cost. It was the first CD I ever owned and I still get that exact jolt of excitement whenever I hear the song playing. The song itself is a masterpiece, the emotion in the singing is unmatched, the instrumental is brash in the most perfect way, finishing with the drummer just battering his kit at the end. There's very, very few songs that can reach near the heights of what is achieved in that 10 minutes and 19 seconds.
See FUR live at the following dates.
MARCH 2021
04 - The Castle & Falcon - Birmingham
05 - The Cluny 2 - Newcastle
06 - The Picturehouse Social - Sheffield
07 - The Deaf Institute - Manchester
08 - Phase One - Liverpool
10 - Heartbreakers - Southampton
11 - Prince Albert - Brighton
12 - Oslo - London
13 - Elsewhere - Margate

Get your copy of the latest issue