Watch
The Ninth Wave release 'I'm Only Going To Hurt You' video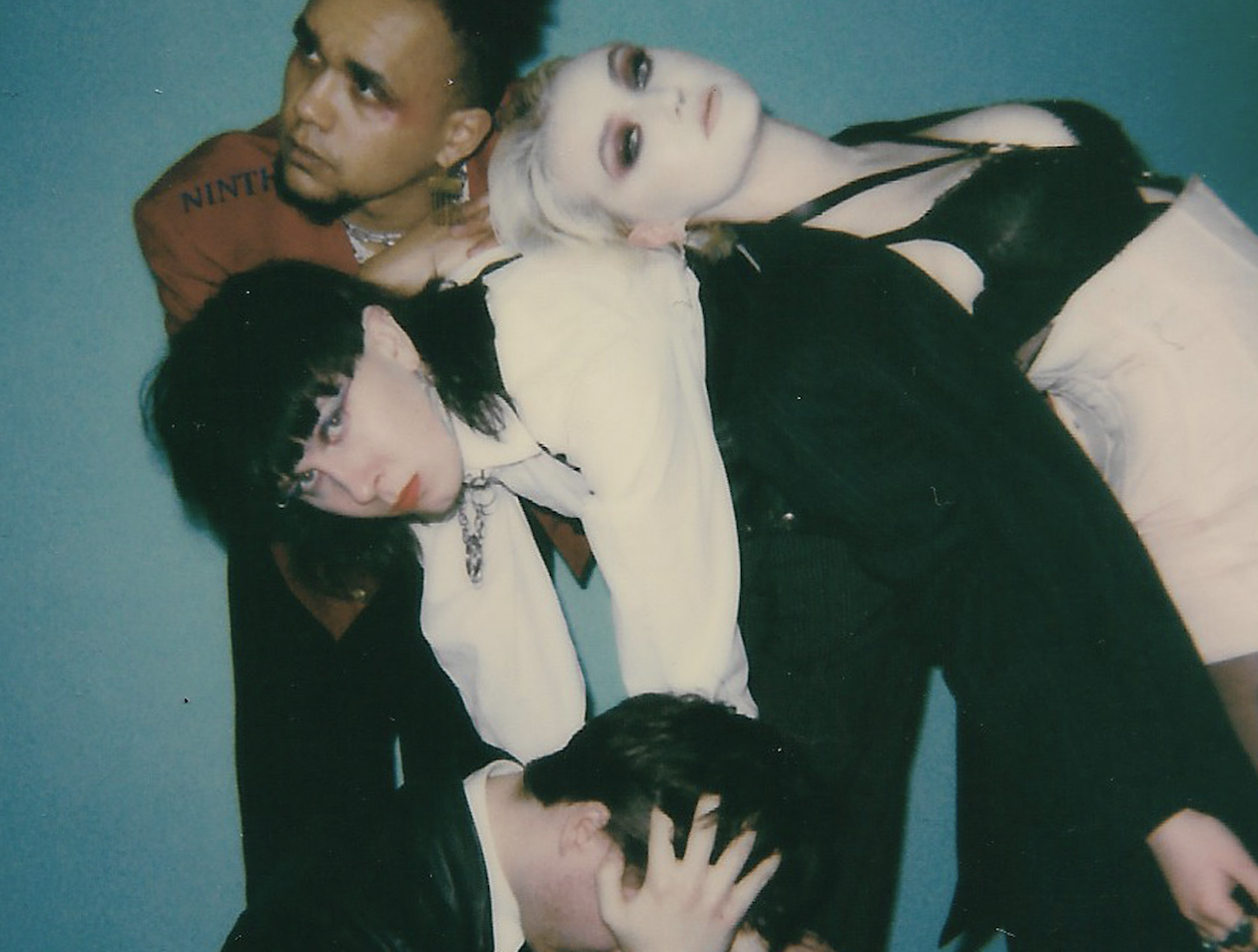 Photo: Nuala Swan
The new track is lifted from their forthcoming EP 'Happy Days!'
With their new EP 'Happy Days!' landing on 31st July, The Ninth Wave are sharing the video for recently released single 'I'm Only Going To Hurt You'.
"I wanted the video to explore both mania and introversion through a voyeuristic lens," explains director Bryan M Ferguson. "Taking influence from the French New Wave and putting that pop art vibe inside a more industrial concrete setting. The woman and the room are both an allegory of a manic heart inside a chest - the textures of the walls are almost bone-like, the woman is draped in red inside a space that grows tighter and more claustrophobic. I shot and cut the video with my wife (Vari Ferguson) in the middle of lockdown and it felt important to set the entire video in a windowless room with nothing but two essential pieces of furniture - a lamp and a television. The television transmits nothing but static - which at that time during the inception of the lockdown - the media often felt just as scrambled. I wanted to explore isolation not just because of how we were being forced to live during the current climate but also because it fused with the lyrics of the track - that personal alienation of heartache and how difficult intimate relationships are once damaged."
The Ninth Wave add, ​"We have a good relationship with Bryan from when we have worked together in the past so we knew that we could give him an idea of what the song is about and he would be able to interpret that in a really interesting way. We wanted the video to be like the song - frenetic and stark without much let-up."
Watch the new vid now below.