Watch
Squid release 'Broadcaster' video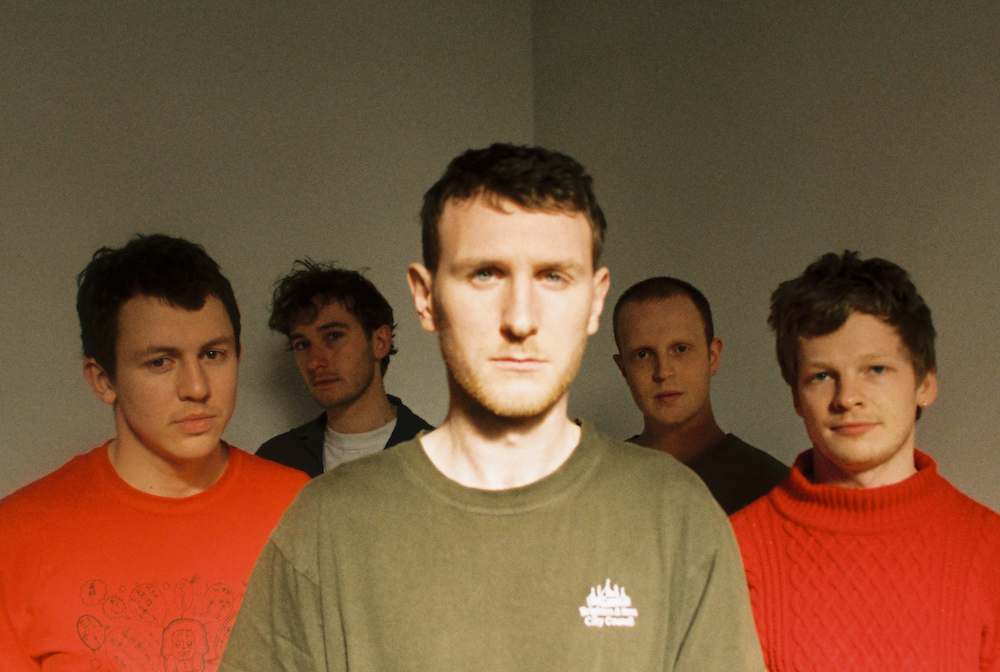 Photo: Machine Operated
The new visuals were directed by Wieslawa Ruta.
Following the release of the track back in May, Squid are unveiling the visuals for 'Broadcaster', directed by Wieslawa Ruta.
"Lyrically the track was inspired by the visual artist Naim June Paik and his TV Garden installation," the band's Ollie Judge says of the song. "I thought it blurred the lines between a dystopian and utopian vision. I imagined what it must be like living synonymously amongst nature and technology in the most literal way I could imagine, with TVs towering over me amongst forests."
"We've been really excited to work with Wiesława Ruta for our first music video," the band add. "After seeing Wiesława's collaborations with Dynasonic and Instant Classic in Poland, we felt the beautiful analogue darkness in her work would be a perfect companion to Broadcaster. Wiesława's attention to colour, light and shape has created visuals even more mesmerising than we imagined. It feels very special when artists from different fields can collaborate so seamlessly as that's often a difficult thing to get right".
Chatting about the vid, Wieslawa says, "I am very grateful to Squid Band that they offered me work on this music video. They trusted me, gave me a great piece of music and freedom of creation. I'm really lucky. When I listened to this song, I knew I wanted to do it, I had a vision and a feeling of how it should look, but I did not know how to achieve it. I wrote about it to them that I have problems and asked them if they can wait for the first effects. in that moment they supported me so much, they believed in me so much that I felt that I had friends and people who totally understood the creative process. I felt that we really understood each other. I knew that I would act with a light, that it would be a dark picture lightened by a light, but I did not know that I would end up working at night taking pictures with the camera of increasingly strange flashes and reflections on various surfaces:) I am very grateful to the guys from the band for trust and huge support during work. They were so supportive throughout the entire film making process. Animation is a job for loners. However, I am lucky. I am never alone at work. I am always accompanied by music, from which I draw inspiration for the picture. Music determines everything that appears on the screen. Sometimes I think that although for moment I can feel like an extra member of the band just acting with light. And when you think that you work with the music of such wonderful people, who understand and support you, you feel even more lucky."
Watch it now below.