Introducing
Get To Know… Phoebe Green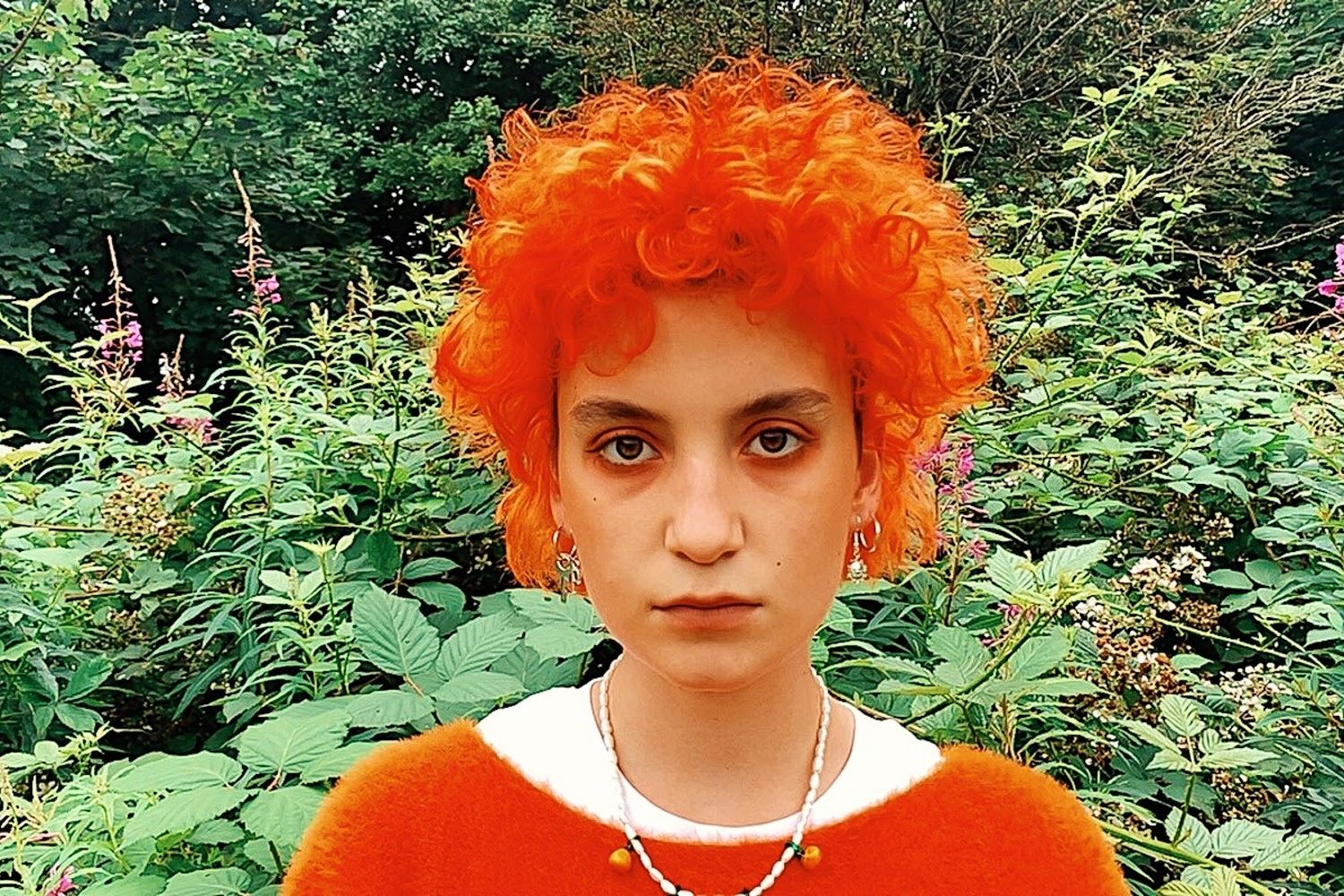 Returning with new track 'Reinvent', meet the rising alt-pop newbie.
Hello and welcome to DIY's introducing feature, Get To Know… getting you a little bit closer to the buzziest new acts that have been catching our eye as of late, and working out what makes them tick.
Recently we've met pop's newest provocateur Madge, futuristic-pop duo 0171, multi-instrumentalist William Blackaby, Australia's Cub Sport, and now we're introducing you to rising Manchester pop star Phoebe Green.
One of Chess Club Records shiniest new talents, she first popped up on our radar last year with synth-pop sizzlers 'Dreaming Of' and 'Easy Peeler', and now she's back with brand new track 'Reinvent'.
"'Reinvent' is one of those songs where the meaning differs depending on the mood I'm in when I listen to it," she says of her latest woozy pop track. "When I wrote the lyrics I'd come to the end of a really exhausting period of people pleasing; for a very long time I was of the belief that if I could make everybody like me then maybe I'd be happier. I've since come to terms with the fact that that's not how it works! Currently the song depicts the process of figuring out how much of myself I'm willing to give, and learning to accept the fact that regardless of my efforts, some people will like me and some people won't, I can't control it either way."
We sent her over some qs to get to know her a little better.
Describe your music to us in the form of a Tinder bio.
Initially pleasant and easy going, but gets pretty dark and existential after a drink or two. Sweet and charming but quick to rip you to shreds if you act like a wanker.
What's your earliest musical memory?
My mum got me my first crop top so that I could stand in front of the telly and (try to) copy Geri Halliwell in the 'It's Raining Men' video.
Who were some artists that inspired you when you were just starting out (and why)?
Amy Winehouse has always been a massive inspiration for me, due to the way she articulates her emotions, she depicts such familiar circumstances in a way that's both romantic and heartbreaking, but also dead witty. I was very inspired by film soundtracks and musicals, I love the ability music has to heighten and dramatise a moment.
You're from Manchester! What do you think of the music scene there at the moment? Are there any other artists breaking through at the same time that you take inspiration from?
It's very eclectic and ever-changing, you have to weed out the good stuff from the Oasis tributes, but other than that it's looking really optimistic, I have a lot of hope for the Manchester music scene. I'll always take inspiration from bands and artists whose performance and physical presence takes their sound to a whole new level, artists that are able to really connect with an audience and make you feel as though you're hearing their songs for the first time.
Who would be your dream collaborator?
This changes all the time, but at the minute I'd go with James Blake.
Musically or otherwise, what are you most looking forward to this year?
The end of fucking corona and being able to play gigs again!
If people could take away one thing from your music, what would it be?
It's okay to experience really intense, confusing, sometimes embarrassing emotions, as long as you can then take the piss out of yourself in the form of a deceivingly optimistic-sounding song.

Get your copy of the latest issue