Watch
Hurts offer up brand new track 'SOMEBODY'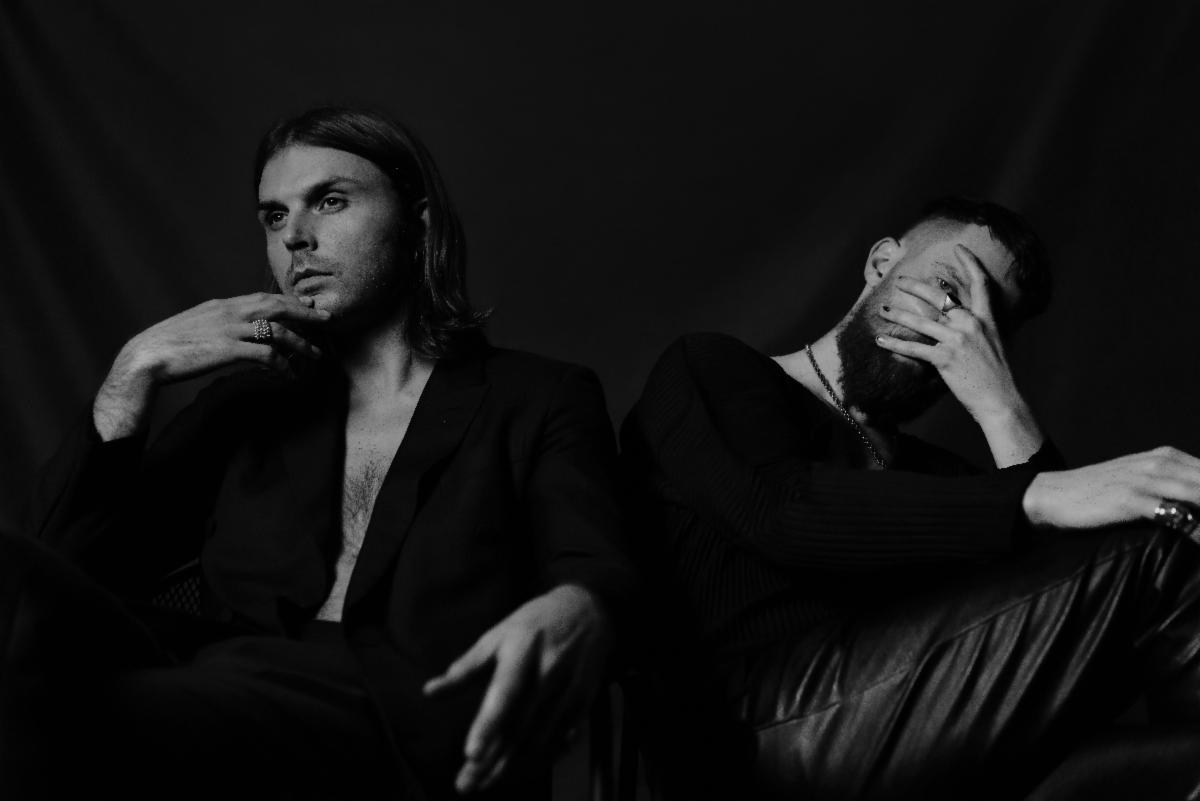 They've also announced that they're heading off on the road on a huge 2021 tour.
With their fifth album 'Faith' arriving on 4th September, Hurts are giving us our latest glimpse at what to expect, sharing defiant new track 'Somebody'.
"'Somebody' is a song about defiance, strength and getting back up when you've been knocked down," they say of the new song. "It's a change of gear from the other songs we've released so far, but it showcases an intensity and energy that occupies part of the album."
Alongside the new track, the duo have also confirmed that they'll be hitting the road next year in celebration of 'Faith"s release, embarking on a huge tour taking place across 17 countries and three months, finishing up with a homecoming show in Manchester.
Pre-sale tickets for the Germany and UK shows are available with a pre-order of 'Faith' via the Hurts store on Wednesday 5th August at 9am BST / 10am CEST, while general sale for the whole tour goes live on Friday 7th August at 9am BST / 10am CEST.
Check out their new song and full tour dates below.
See Hurts live at the following dates.
FEBRUARY
11 - Baku - Azerbaijan
14 - Almaty - Kazakhstan
17 - Vladivostok - Russia
18 - Khabarovsk - Russia
20 - Irkutsk - Russia
22 - Krasnoyarsk - Russia
23 - Novosibirsk - Russia
25 - Surgut - Russia
27 - Ekaterinburg - Russia
MARCH
01 - Nizhny Novgorod - Russia
02 - Kazan - Russia
04 - Ufa - Russia
05 - Samara - Russia
07 - Sochi - Russia
08 - Krasnodar - Russia
09 - Voronezh - Russia
11 - Saint Petersburg - Russia
13 - Moscow - Russia
14 - Moscow - Russia
21 - Helsinki - Finland
23 - Tallinn - Estonia
25 - Riga - Latvia
26 - Kaunas - Lithuania
27 - Minsk - Belarus
29 - Kharkiv - Ukraine
30 - Odesa - Ukraine
31 - Kyiv - Ukraine
APRIL
02 - Bratislava - Slovakia
03 - Prague - Czech Republic
04 - Berlin - Germany
06 - Warsaw - Poland
07 - Katowice - Poland
09 - Munich - Germany
10 - Zurich - Switzerland
12 - Brussels - Belgium
13 - Amsterdam - Netherlands
15 - London - UK
16 - Manchester - UK