Interview
What's Going On With… Connie Constance?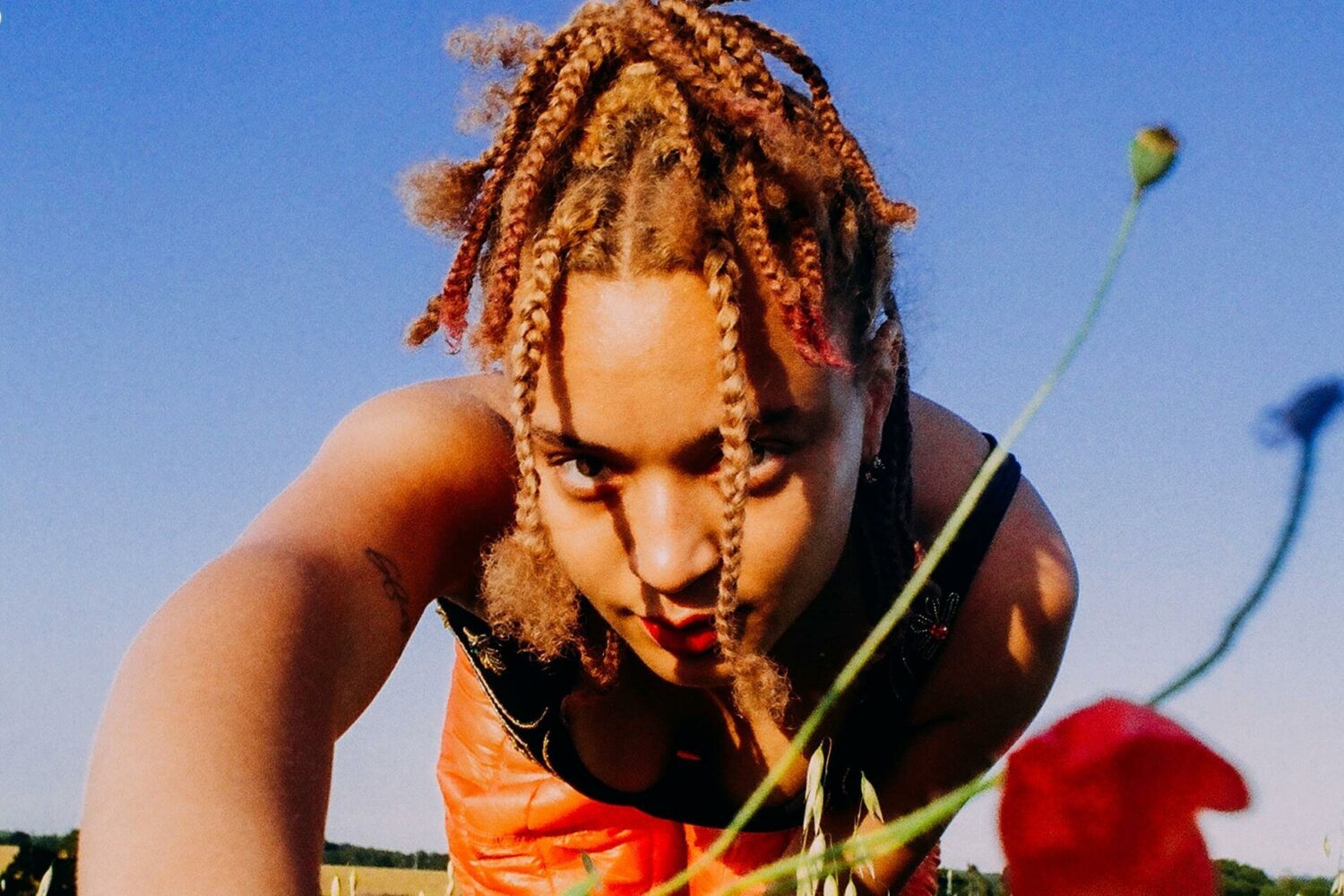 The Watford singer on cutting loose and making the indie bangers she's always dreamed of.
Take one look at the dead-eyed smiley face adorning Connie Constance's left forearm and you'll have a fair window - albeit one she slightly regrets inking permanently onto herself - into the London singer's musical tastes. "I had this tattoo artist come down to my gig at 100 Club, and me and Master Peace both got Nirvana tattoos. But now I've got this fucking thing - the most basic [bit of artwork] - and I've started seeing this guy who's got 'In Utero' and his looks so sick…" she groans.
Growing up listening to Kurt and co, alongside The Jam, The Clash and the cheekier end of the UK's alt-pop stars ("Amy Winehouse, Lily Allen - that kind of female, lairy attitude is something I've always been about"), Connie's 2019 debut 'English Rose' hinted at her indie preferences. But it's in recent singles 'Monty Python' and 'James' - a playful recollection of a too-big night that Lily herself would be proud of - that Constance is finally starting to audibly hit her stride.
Parting ways with AMF Records (a subsidiary of EMI) following the album, it's only now, the singer explains, that she's been able to truly embrace her tastes. "Throughout the whole time I was under development there, [I'd be given] R&B producers no matter how many times I was like, there's literally no point in putting me in with these people because I don't wanna make this music," Connie recalls. "I felt like what I look like didn't present an easily digestible indie artist: 'I'm Connie, I'm from Watford, I make indie music and I look like an indie singer'. And that's why every time it was this big confusion. It was always bizarre to me; I don't know why it has to be so much of an effort."
Now releasing through her own label, however, Connie's latest work makes it sound easy. Full of swagger and the "cockiness" that she's always aimed for, these tracks may occasionally nestle up to the political, personal lyrics that made her debut, but for the most part she's finally too up to be that down. "There's gonna be more indie bangers," she grins. "The only thing my listeners might be upset about is I'm not in a deep, depressed place. I'm in a happy, confident place - which is great for my mental health, but it means I don't really have the really sad songs that they liked [before] because I'm just not there." Where she is sounds pretty good from here.