EP Review
Halloweens - Maserati Anxiety Designed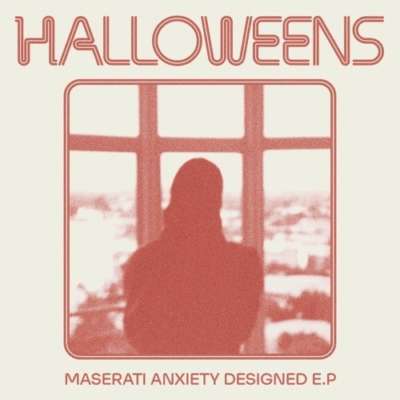 It's clear the pair are having fun.
Label: Super Easy
Released: 21st August 2020
Where '70s-era Randy Newman and John Cale defined the sound of Halloweens' debut LP 'Morning Kiss At The Acropolis' released earlier this year, the 'Maserati Anxiety Designed' EP bathes in the influence of synth-pop by way of Yellow Magic Orchestra. The peppy electronics of 'Divinity Pools', for instance, would be right at home on a Nintendo game. 'Lonely Boy Forever' is the EP's masterstroke as shimmering chords descend around a chorus that unleashes an inescapable earworm. As always, Justin Young's knack for a pleasing melody holds up his eccentric lyricism that has evolved to different leagues of whimsy away from the limelight of The Vaccines. They frequently toe the line between the good and the bad; "Try to destroy it / Helen of Troy it" and "alligator Jackie was so snappy" being case and point - but still there's something about the confidence and risk that makes them all the more likeable. Although it's uncertain as to how the work of Halloweens will impact the duo's day jobs, it's clear the pair are having fun.
More like this