Introducing
Get to Know… Chappaqua Wrestling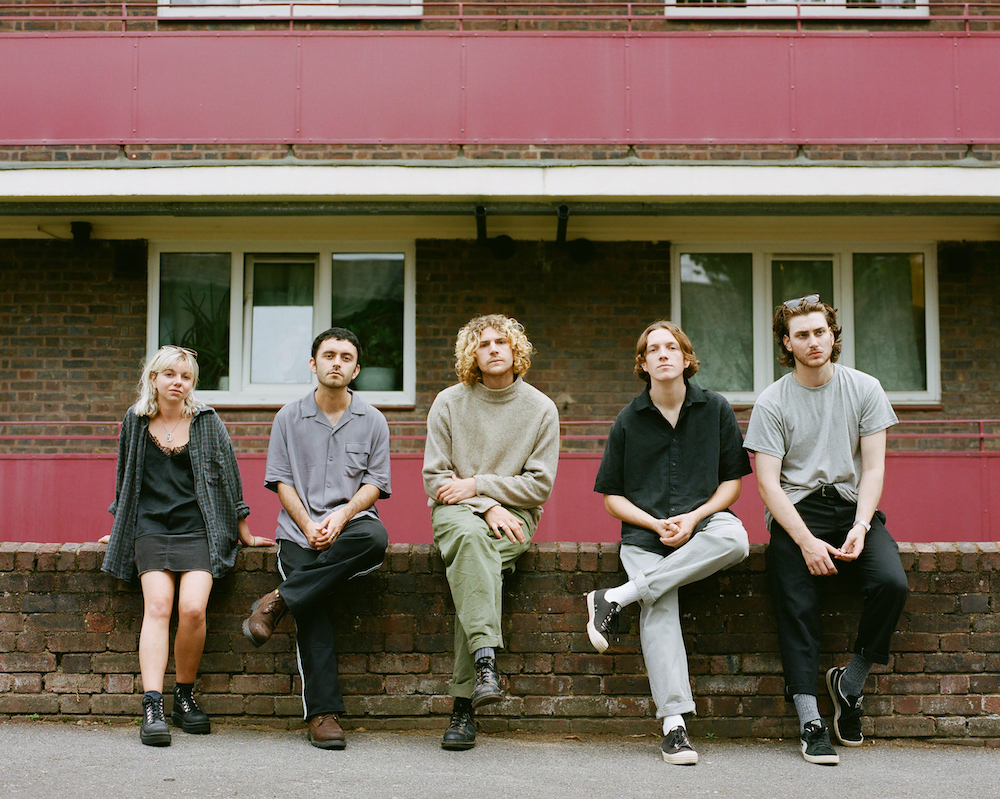 With new track 'The Rift' out now, meet the Brighton newcomers.
Hello and welcome to DIY's introducing feature, Get To Know… getting you a little bit closer to the buzziest new acts that have been catching our eye as of late, and working out what makes them tick.
Recently we've met weirdo-pop newbie Alien Tango, Manchester's Meadow Meadow, post-punk's shiniest new star Fat Trout Trailer Park, Bristol's INDIGOS, and now we're heading to the seaside to catch-up with Brighton's Chappaqua Wrestling.
Sharing grungy new track 'The Rift', vocalist and guitarist Charlie Woods says of the song, "'The Rift' is a track about conflict, acknowledging the increasing divisions within society, and calling out those that turn the blind eye. Events from the last year have got to a global boiling point and creatively this has taken us to the same place. It's the most powerful track we've released so far, and it amplifies our perception on how the last year or so has felt. Lyrically it's influence comes from the poem written shortly after the Peterloo massacre in Manchester; 'The Masque of Anarchy' by Percy Bysshe Shelley. It's an old talisman for suppressed voices in this country, and some of its verses still clearly resonate today."
We sent Charlie, and co-songwriter Jake Mac, over some qs to get to know them a bit better!
Describe your music to us in the form of a Tinder bio.
Bigriffsandsweetlicks
What's your earliest musical memory?
Jake: Cheese sandwiches & The La's. When I was about 4, there was a kid in my class who had a bad nut reaction, that following week, we had to eat lunch at home. That week my dad & I listened to The La's title album every day.
Charlie: Oasis Definitely Maybe and football training Saturday mornings, but at an age where you can barely even kick a ball and they hardly make shoes small enough for your tiny feet. Either way that album still got a tiny tiny version of me very pumped.
Who were some artists that inspired you when you were just starting out (and why)?
Together we both bonded over the Manchester bands when we were about 14; Happy Mondays, New Order, Joy Division all that jazz. We also then got into the Creation Records scene and every band within it. The shoegaze bands hit us hard when we were teens, then we moved away from that and picked up nylons & jazzy chords. Looks like we are falling back into our rockier routes now.
You're from Brighton! What do you think of the music scene there at the moment?
We love playing there as a home turf and we've had some real fun shows there growing up. But we've never really been a part of the Brighton 'scene', or any scene for that matter, it has a huge influx of bands from the uni's which brings in some interesting stuff. But yeah we love Brighton, mum & dad on the g-list vibes.
Are there any other artists breaking through at the same time that you take inspiration from?
In terms of inspiration, we played a few shows on the same stage as Scalping last year & were pretty much blown away by their sound, and whole visual performance. 404 are good friends of ours and the Elison album that recently dropped has been really inspirational, and is truly amazing everyone should go listen. We love how they create a narrative in their releases. There's a lot of good stuff out there.
Who would be your dream collaborator?
Jake: Walter Becker for some guitars, Harriet Wheeler from The Sunday's for vocals & all of American Football as they are shit hot on the drums.
Charlie: Peter Hook, Smokey Robinson, and then Michael Ball just to secure its place in the charts .
Musically or otherwise, what are you most looking forward to this year?
'The Rift' is our biggest release yet, and we think it's gonna end up coming out at a weirdly good time for it, without really planning it to. Not to mention how excited we are for 2020 to be over.
If people could take away one thing from your music, what would it be?
So it's 'chapp' then 'aqua', got it.