Confirmed
Keep Dancing Inc announce debut album 'Embrace'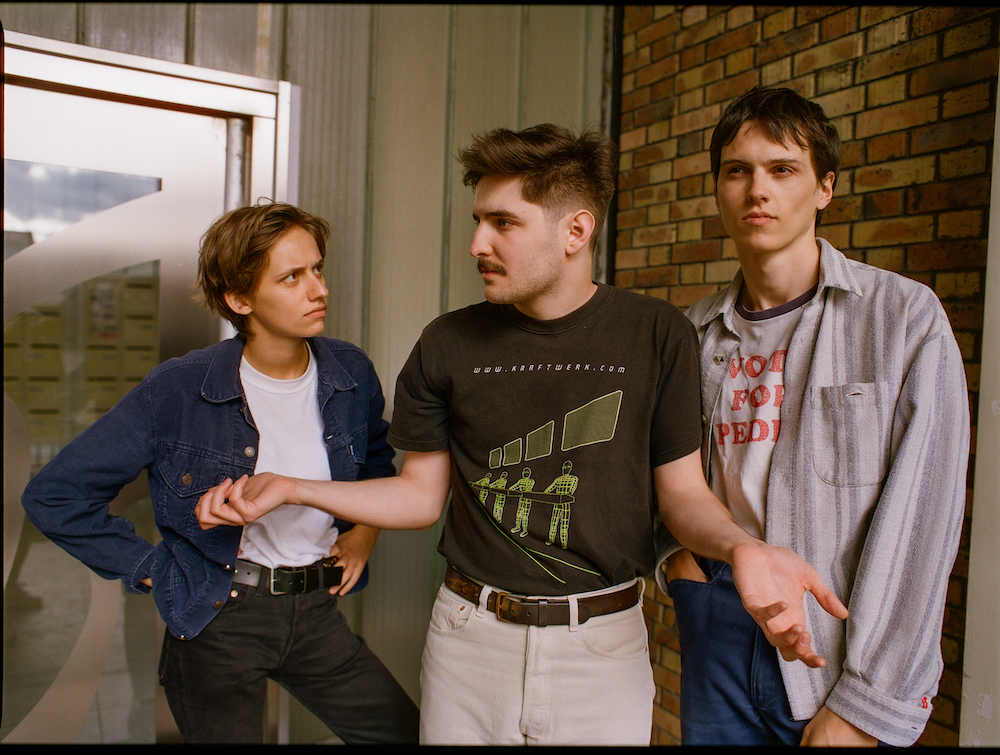 Photo: Ella Herme
Listen to new single 'Start Up Nation' now.
Parisian trio Keep Dancing Inc have announced that their debut album 'Embrace' will be arriving on 23rd October, sharing brand new track 'Start Up Nation' to get us all excited.
Speaking about their new track, the group say, "The first Idea for this song was to make fun of the Start Up ideal by writing ironic lyrics. We wanted to emphasize some of its absurd and sometimes insane deviances while the economic and political spheres made it a totem. We don't pretend to impose any worldview, but we wanted to draw attention on that matter.
"80's Disco Funk artists like Chic or Surface were important inspirations as we wanted to keep it fun and have a dance touch, as Keep Dancing Inc. Basically, it's just a song about someone in a club witnessing surrealistic situations à la Terry Gilliam's Brazil but who remains unabashed and keeps dancing."
Check out the accompanying vid directed by Louis Muller below!