Confirmed
Gorillaz announce 'Song Machine: Season One - Strange Timez'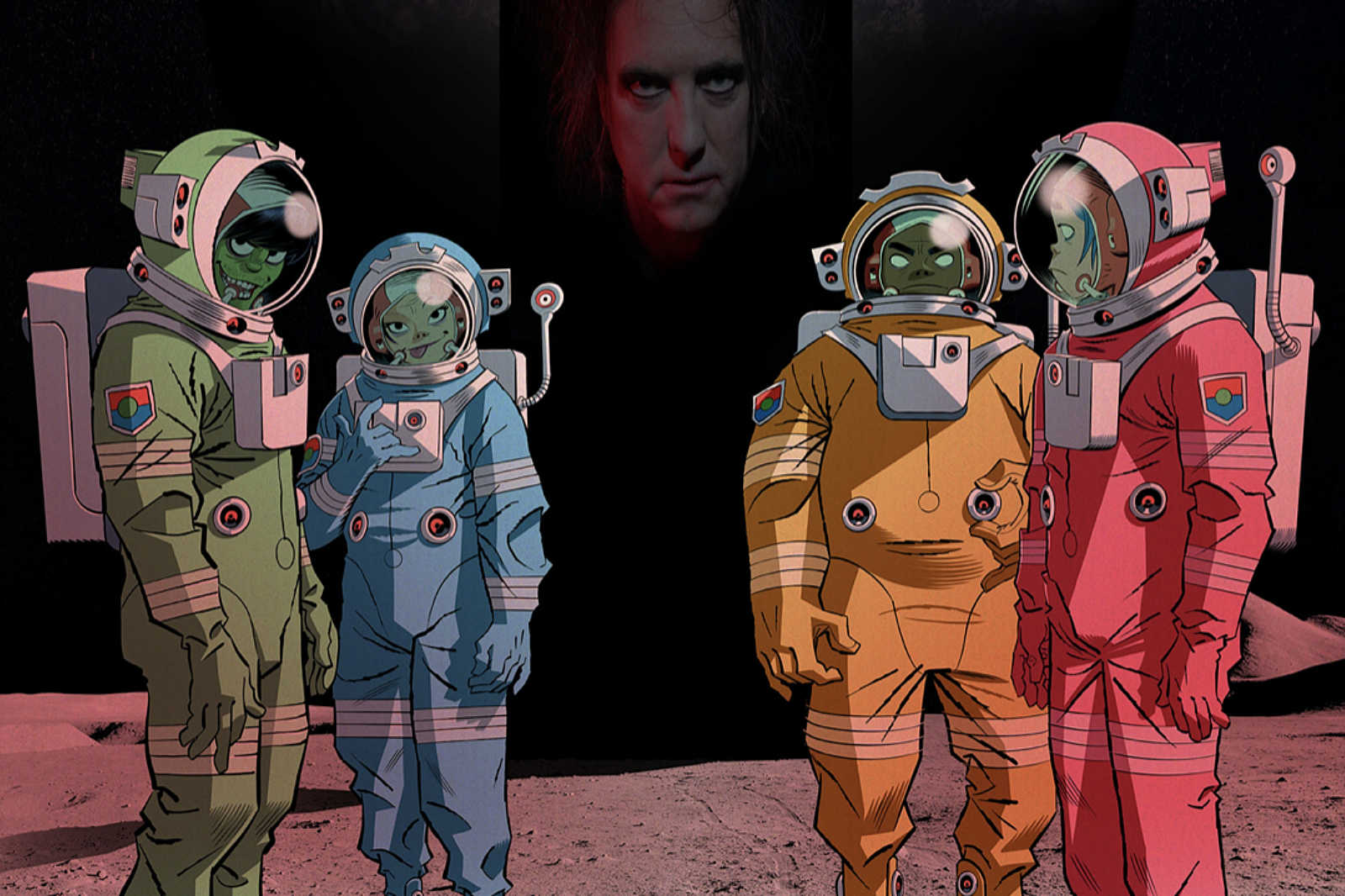 Listen to 'Strange Timez' featuring Robert Smith now.
After wowing us over several months with their Song Machine collaborations, Gorillaz have confirmed that the full collection, 'Song Machine: Season One - Strange Timez', will be landing on 23rd October.
Featuring loads of amazing guest artists including Beck, Elton John, Fatoumata Diawara, Georgia, Kano, Leee John, Octavian, Peter Hook, Robert Smith, Roxani Arias, ScHoolboy Q, Slaves, Slowthai, St Vincent and 6LACK, as well as CHAI, EARTHGANG, Goldlink, Joan As Police Woman, JPEGMAFIA, Moonchild Sanelly, Unknown Mortal Orchestra, Skepta and Tony Allen, Gorillaz have unveiled their latest 'Strange Timez' with Robert Smith to get us even more excited for what's to come.
Alongside the news, they've also announced SONG MACHINE LIVE, a globally live-streamed performance to take place on 12th and 13th December. Check out more info on that here.
See the full track list and new'un with Robert Smith below!
'Song Machine: Season One – Strange Timez' Tracklisting:
1. Strange Timez (ft. Robert Smith)
2. The Valley of The Pagans (ft. Beck)
3. The Lost Chord (ft. Leee John)
4. Pac-Man (ft. ScHoolboy Q)
5. Chalk Tablet Towers (ft. St Vincent)
6. The Pink Phantom (ft. Elton John and 6LACK)
7. Aries (ft. Peter Hook and Georgia)
8. Friday 13th (ft. Octavian)
9. Dead Butterflies (ft. Kano and Roxani Arias)
10. Désolé (ft. Fatoumata Diawara) (Extended Version)
11. Momentary Bliss (ft. slowthai and Slaves)
Deluxe Tracklisting:
1. Strange Timez (ft. Robert Smith)
2. The Valley of The Pagans (ft. Beck)
3. The Lost Chord (ft. Leee John)
4. Pac-Man (ft. ScHoolboy Q)
5. Chalk Tablet Towers (ft. St Vincent)
6. The Pink Phantom (ft. Elton John and 6LACK)
7. Aries (feat. Peter Hook and Georgia)
8. Friday 13th (ft. Octavian)
9. Dead Butterflies (ft. Kano and Roxani Arias)
10. Désolé (ft. Fatoumata Diawara) (Extended Version)
11. Momentary Bliss (ft. slowthai and Slaves)
12. Opium (ft. EARTHGANG)
13. Simplicity (ft. Joan As Police Woman)
14. Severed Head (ft. Goldlink and Unknown Mortal Orchestra)
15. With Love To An Ex (ft. Moonchild Sanelly)
16. MLS (feat. JPEGMAFIA and CHAI)
17. How Far? (ft. Tony Allen and Skepta)