Tracks: Gorillaz x Robert Smith, Shame, Beabadoobee and more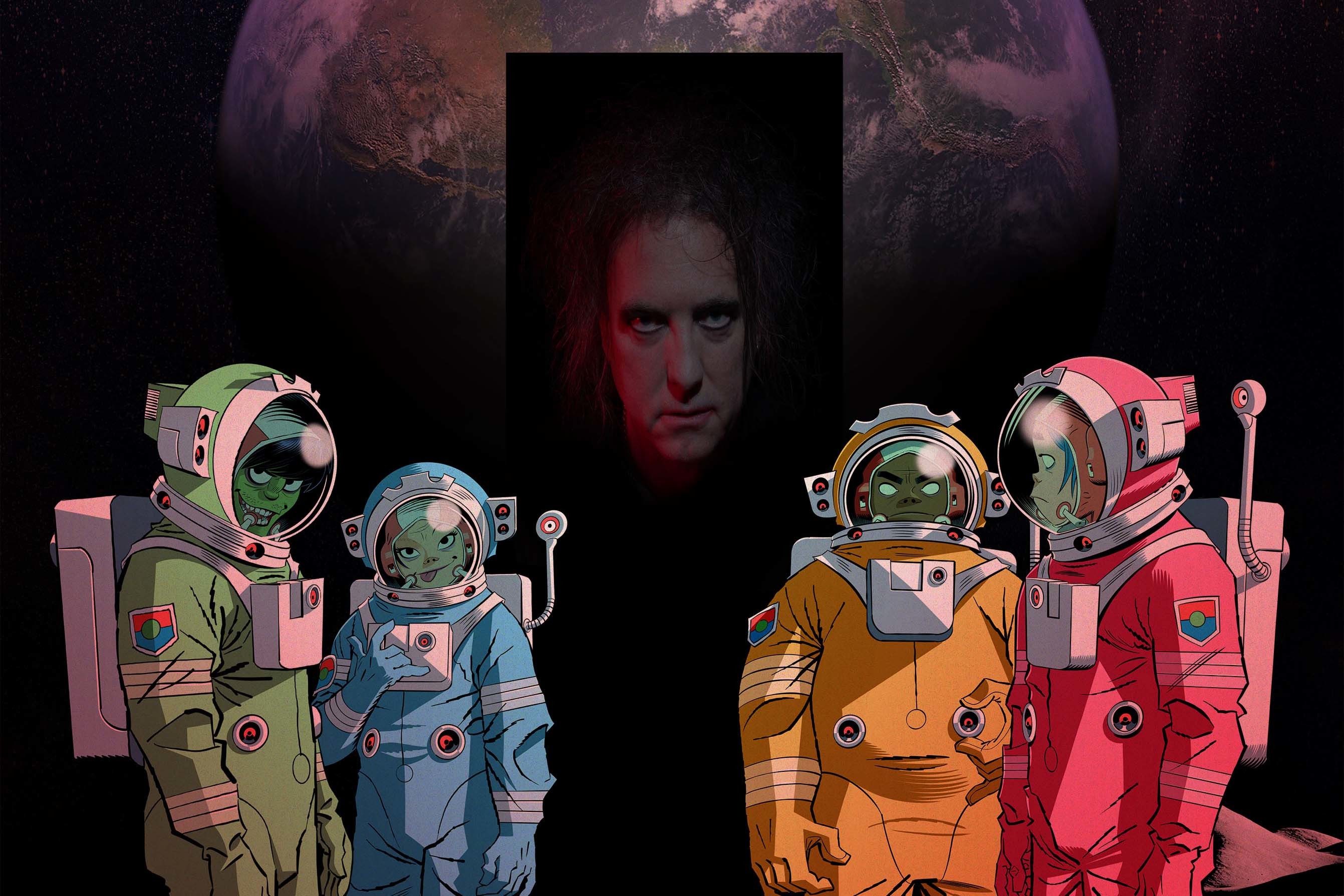 The biggest and best tracks of the past week, rounded up and reviewed.
Gorillaz ft. Robert Smith - Strange Timez
There's no-one who makes worry sound as wonderful as the inimitably strangled tones of Cure main man Robert Smith, so it feels about time that Gorillaz's high profile phone book finally reached his end of the 'S' section. The appropriateness of a song entitled 'Strange Timez' right now doesn't really need explanation, but Damon Albarn and co's animated pals have always excelled at a particular brand of dystopia that seems all-too-fitting for a year that's felt more like the end times than ever before; pinned around a simple yet increasingly haunting spiralling motif, the latest cut from their 'Song Machine' project proves that when you nail the ingredients, you really don't need much to make magic. (Lisa Wright)
Shame - Alphabet
Supposedly born from a period where now-bottle blonde singer Charlie Steen was experiencing intensely manic and surreal dreams, but also shot through with the kind of riot-starting chorus the band have made their name from, Shame's first step back into the ring arrives with a familiar yet anxious swagger. Sure its rallying cries of "are you waiting to feel good?" - roared over guitars that ping back and forth like a game of particularly testy tennis - will make for a suitably encouraging set opener one day hopefully soon, but there's a twitchiness to 'Alphabet' that makes its central lyrics sound thrillingly more like a threat than an invitation. (Lisa Wright)
Janelle Monáe - Turntables
Mere weeks before the US election, 'Turntables' should be required listening for anyone needing a little boost of hope for a better result than last time. Released as part of the soundtrack to new doc All In: The Fight for Democracy - a new film exploring the history of voter suppression in the States - it's a rallying cry that soars with power, positivity and passion: "America, you a lie / But the whole world 'bout to testify / And the tables 'bout to turn". Let's hope Janelle turns out to be a prophet as well as a pop legend. (Lisa Wright)
The latest teaser from Beabadoobee's forthcoming full-length debut 'Fake It Flowers' is another slice of summery, made-for '90s teen movie soundtrack bubblegum grunge-pop, as breezy as it is tinged with a smidgen of angst ("don't think that we can be friends / because you're too pretty," goes a choice lyric from the cut). (Emma Swann)
Wallows - Nobody Gets Me (Like You)
LA trio Wallows have been going from strength to strength over the last year, sharing their debut album 'Nothing Happens' and creating viral hit 'Are You Bored Yet?' and now they've confirmed that their next EP 'Remote' is officially on there way, sharing latest single 'Nobody Gets Me (Like You)' to get us pumped. Yet another example of their shimmering indie-pop sensibilities, 'NGM(LY)' shows the group one again crafting sunshine-soaked melodies made to soundtrack teenage summers. Accompanied by a tongue-in-cheek vid perfectly matching their upbeat, carefree musical style, we can't wait to see what they cook up for us next.