2020 Hyundai Mercury Prize
A brief look into… Moses Boyd's 'Dark Matter'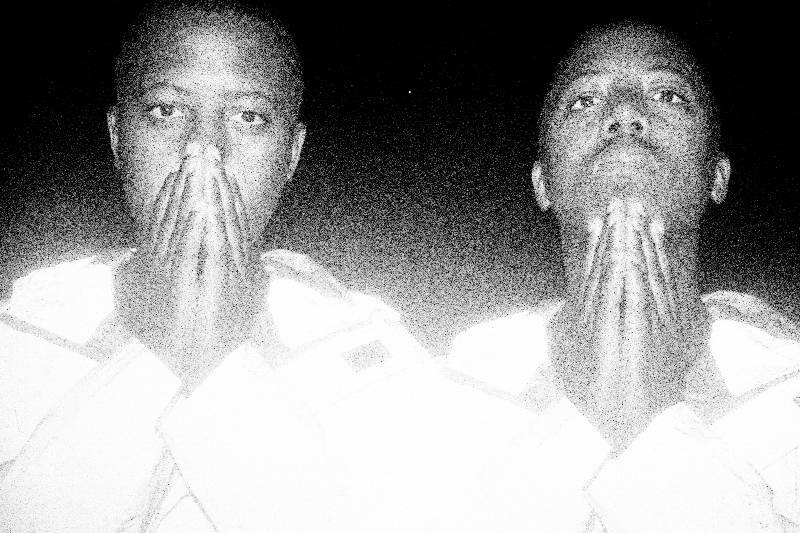 Ahead of the 2020 Hyundai Mercury Prize, we've taken a brief look at the twelve shortlisted albums.
In some ways, Moses Boyd's debut record felt like the end of one era and the beginning of a new one. In the years leading up to 'Dark Matter''s release this past February, he'd already been on a richly varied musical journey, one that took in a pair of MOBOs, work for Louis Vuitton, contributions to last year's The Lion King soundtrack, tours with the likes of Sampha and a clutch of different production credits. It always felt as if the Londoner had shied away from the spotlight that the press had thrust upon him, particularly when his award-winning work as one half of Binker and Moses had him cast as the face of his hometown's jazz revival, but in stepping out on his own at last, he had an opportunity to lay out his own musical blueprint.
And that's precisely what he did. Jazz, historically, has always been the bridesmaid at the Mercury Prize, but it feels as if Boyd has elegantly sidestepped that pigeonhole by securing a spot on the shortlist with an album that pays little heed to genre boundaries. On 'Dark Matter', he proves himself anything but a traditionalist, taking the listener dipping and diving through his own futuristic vision of what jazz could be, one that incorporates grime (opener 'Stranger Than Fiction'), flirts with post-rock inspiration on 'What Now?' and, on moody standout 'Dancing in the Dark', sets up a thrilling clash between afrobeat and dub that provides a suitably ominous backdrop for a key contribution from pioneering spoken-word artist Obongjayar. It's a thickly atmospheric kaleidoscope that runs the gamut of Boyd's influences, nodding to everybody from Burial to Shigeto, and showcasing not just his prodigious percussive skills but his burgeoning talent as a producer, too.
The British jazz scene is in its rudest health for years and, accordingly, you could be forgiven for wondering if the ability of successive Mercury juries to look past such utterly vital and deeply political works as Sons of Kemet's 'Your Queen Is a Reptile' and SEED Ensemble's 'Driftglass' might mean that the genre is destined never to clinch the prize. Perhaps what it'll take, instead, is a wholesale, utterly contemporary reimagining of what the genre has to offer in 2020. If so, 'Dark Matter' - currently available at odds as long as 6/1 - might be worth a flutter.
Brought to you as part of our media partnership with Hyundai.
Watch performances from the shortlisted artists on BBC Four at 10pm on 23rd September.