Introducing
Get To Know… Slow Pulp
With their debut album 'Moveys' out next month, meet the Chicago-based newcomers.
Hello and welcome to DIY's introducing feature, Get To Know… getting you a little bit closer to the buzziest new acts that have been catching our eye as of late, and working out what makes them tick.
Recently we've met post-punk's shiniest new star Fat Trout Trailer Park, Bristol's INDIGOS, Brighton's Chappaqua Wrestling, The Goa Express, and now we're hopping across the pond to introduce you to Slow Pulp.
Made up of Emily Massey (vocals/guitar), Alex Leeds (bass), Teddy Mathews (drums), and Henry Stoehr (guitar), the group recently announced that their self-produced debut album 'Moveys' will be arriving on 9th October.
First starting work on the record back in 2019, the material was put on hold following Emily's Mono and Lyme diagnosis. "When we started writing this record, I had been experiencing so much fatigue and getting sick a lot and I didn't know what it was," she explains. "The diagnosis validated a lot of what I was feeling. I got tools for how to take care of myself better."
"The way that I internalize trauma is I will hold it in and not process it for a very long time, but writing songs is the one place where I can't hide from myself," she continues. "It just comes out whether or not I want it to or if I'm ready for it to. Figuring out how to write together, as a band, was like me learning how to take care of myself and learning how to communicate better."
Now with the record set to wow next month, we sent them over some qs to get to know them a lil' better.
Describe your music to us in the form of a Tinder bio.
Kinda dreamy, a little aloof… likes movies
What's your earliest musical memory?
Teddy: Listening to Steppenwolf on my dad's turntable.
Henry: Listening to the song 'Fingernail Moon' on my mom's stereo.
Emily: My dad recording piano in the house and getting mad when my sister and I were too loud.
Alex: My best friend Nico showing me 'Millenium' by The Backstreet Boys on his Discman.
Who were some artists that inspired you when you were just starting out (and why)?
Alex: Backstreet Boys, The Beatles, Creedence Clearwater Revival. I was drawn to pure pop and classic rock when I first got into music, but for some reason The Beatles didn't persist past the early years for me.
Henry: Green Day, Sum 41, U2, Coldplay, Keane. I think I was really drawn to "big" sounding music as a kid!
Teddy: Led Zeppelin, NSYNC, Backstreet Boys, Britney Spears, The Beatles. My older brother and my dad's musical influences made a large impact on me as a kid. Hearing Led Zeppelin's John Bonham play was what got me interested in playing the drums.
Emily: Avril Lavigne and Alanis Morrissette were my absolute favourite artists when I was first learning how to play guitar. My cool older cousin showed them to me and I loved how they went against the whole sugar-pop thing at the time. I wanted so badly to be an "alt tomboy" as a 10 year old.
You're from Chicago! What do you think of the music scene there at the moment?
We're actually from Madison, Wisconsin, but all currently live in Chicago. A big reason we moved to Chicago was because of the music scene. There's lots of artists here that we like a lot, both as people and musicians, and the scene is not as industry-centred as some other big cities which gives it more of a community based feel.
Are there any other artists breaking through at the same time that you take inspiration from?
Kenny Hoopla, Lianne La Havas, Jay Som, Disq, V.V Lightbody.
Who would be your dream collaborator?
Butch Vig! We're a big fan of the band Garbage and the records that Butch Vig has produced. They were also based out of our hometown originally :)
Musically or otherwise, what are you most looking forward to this year?
We're all just taking it day by day… but we are excited to finally put our record out in October!
If people could take away one thing from your music, what would it be?
It's hard to know how to answer this question but it's always cool to be able to communicate a feeling abstractly through music and have someone you don't know connect to it in a way that's meaningful to them

Get your copy of the latest issue
More like this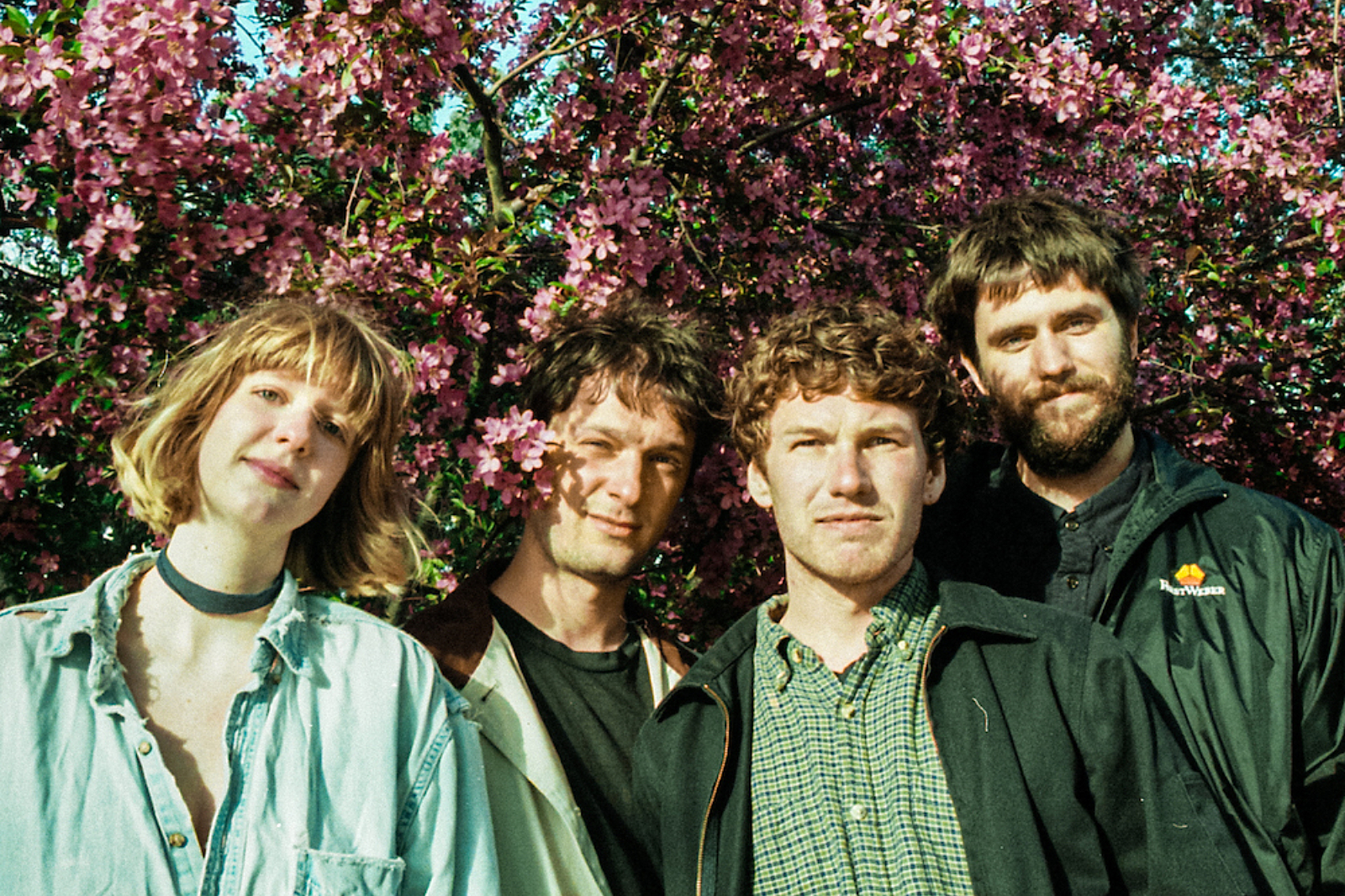 Lifted from their forthcoming 7" 'Deleted Scenes'.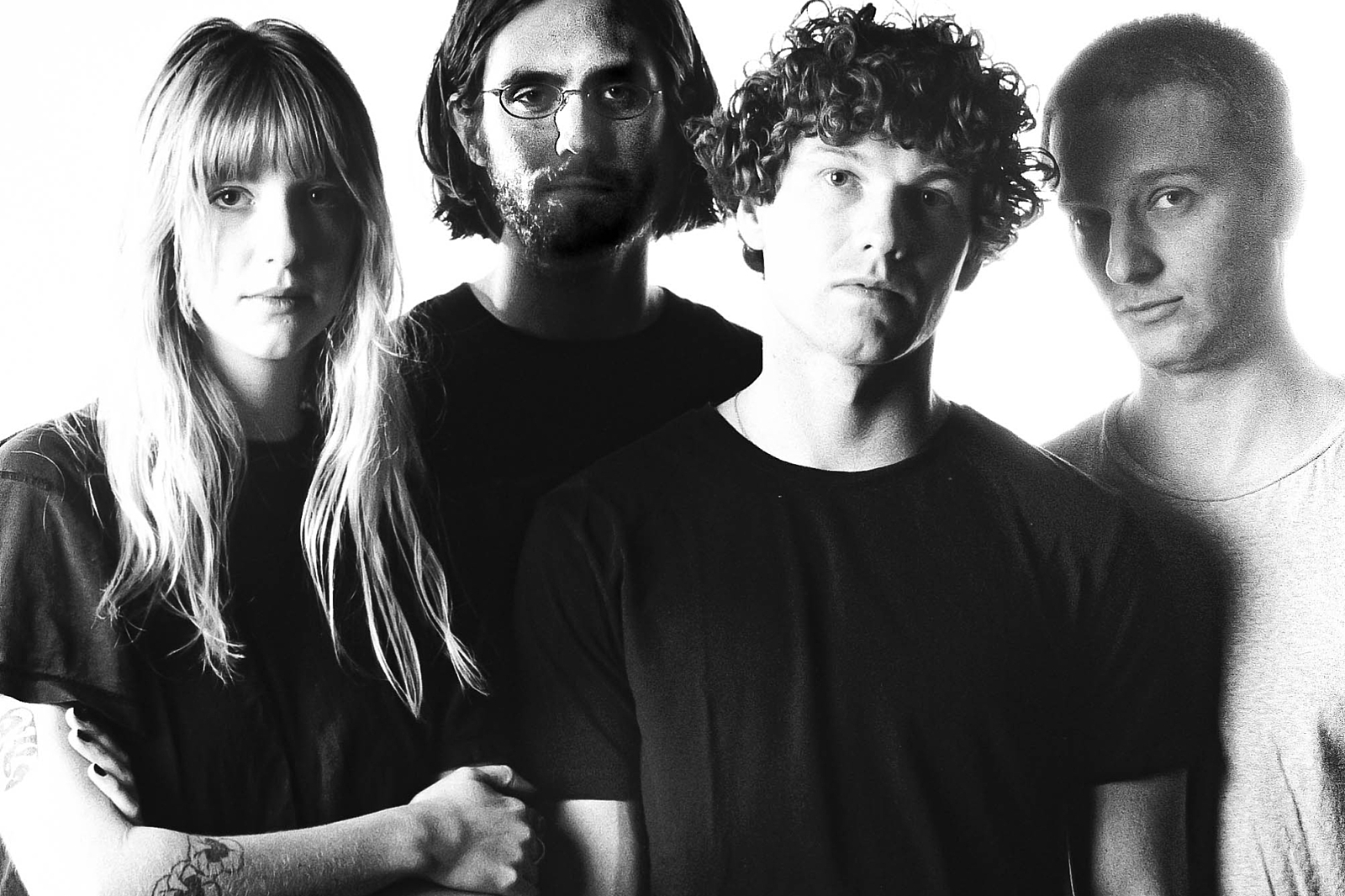 Their debut album 'Moveys' arrives next month!