Introducing
Get To Know… Dylan Fraser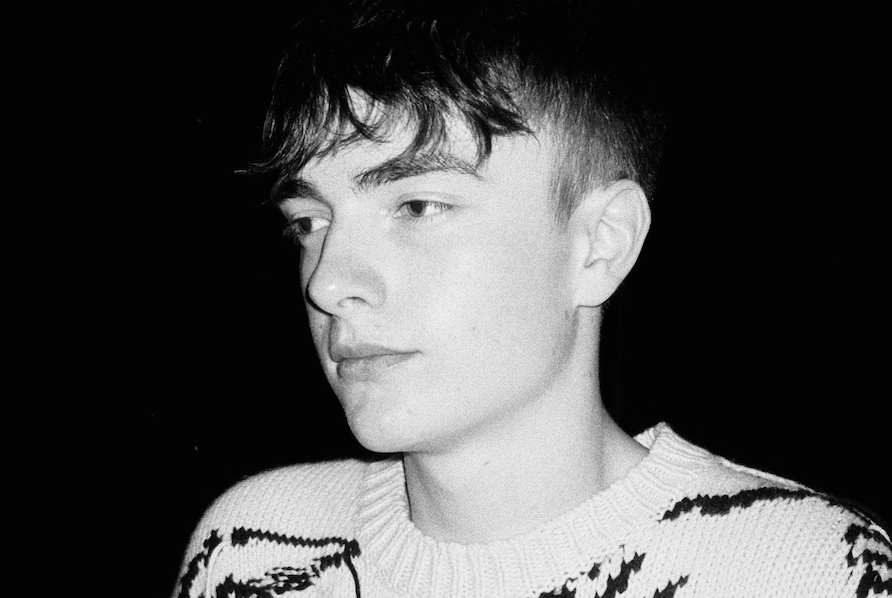 Announcing his debut EP 'The Storm' today, meet the Scottish newcomer.
Hello and welcome to DIY's introducing feature, Get To Know… getting you a little bit closer to the buzziest new acts that have been catching our eye as of late, and working out what makes them tick.
Recently we've met Bristol's INDIGOS, Brighton's Chappaqua Wrestling, The Goa Express, Chicago shoegazers Slow Pulp, and now we're introducing you to Scottish newcomer Dylan Fraser.
Announcing that his debut EP 'The Storm' will be arriving on 23rd October, the 19-year-old rising star is set to further showcase his genre blending skills, blending brooding electronics, hypnotic beats and upbeat guitar to create mesmerising bops.
"I like to think of 'The Storm' as my headspace," he says of his forthcoming project. "It's full crazy ups and downs; this is me trying to piece it all together and make sense of the world."
Unveiling deliciously dark EP closer 'I Do These Things For Me' today too, we sent him over a few qs to get to know him a lil better.
Describe your music to us in the form of a Tinder bio.
Expect the unexpected and then unexpect that.
What's your earliest musical memory?
KT Tunstall's 'Eye To The Telescope' album. My mum used to play it all the time and I used to sing along in the backseat of the car and make up the words.
Who were some artists that inspired you when you were just starting out (and why)?
Lorde, Radiohead, Kanye. These are my main influences and it's because you never know what they're gonna do next. They never give you what you expect; it's always exciting and fresh and I really like that.
You're from Bathgate! What do you think of the music scene there at the moment? Is there one?!
The music scene here is great. There's lots of small venues that host open mic nights etc and there's a lot of new talent emerging here, too.
Are there any other artists breaking through at the same time that you take inspiration from?
For sure. Right now, I'm really inspired by Ela Minus - her music is sick. She builds and programs her own synths and shit. I'm excited for her upcoming album.
Who would be your dream collaborator?
I have so many but I've been listening to a lot of Jack Antonoff's work lately, so probably him. I just love everything he does and I'd love to work with him at some point…
Musically or otherwise, what are you most looking forward to this year?
I'm just excited to get this first project out into the world. I'm trying to just enjoy the process and not put too much pressure on anything. I'm also excited to grow my network of collaborators over the next year, too, and seeing what cool stuff we can do.
If people could take away one thing from your music, what would it be?
I'm going to leave it up to each individual person to form their own meaning/story to the music. I just hope people can relate to it and find their own message within the songs.