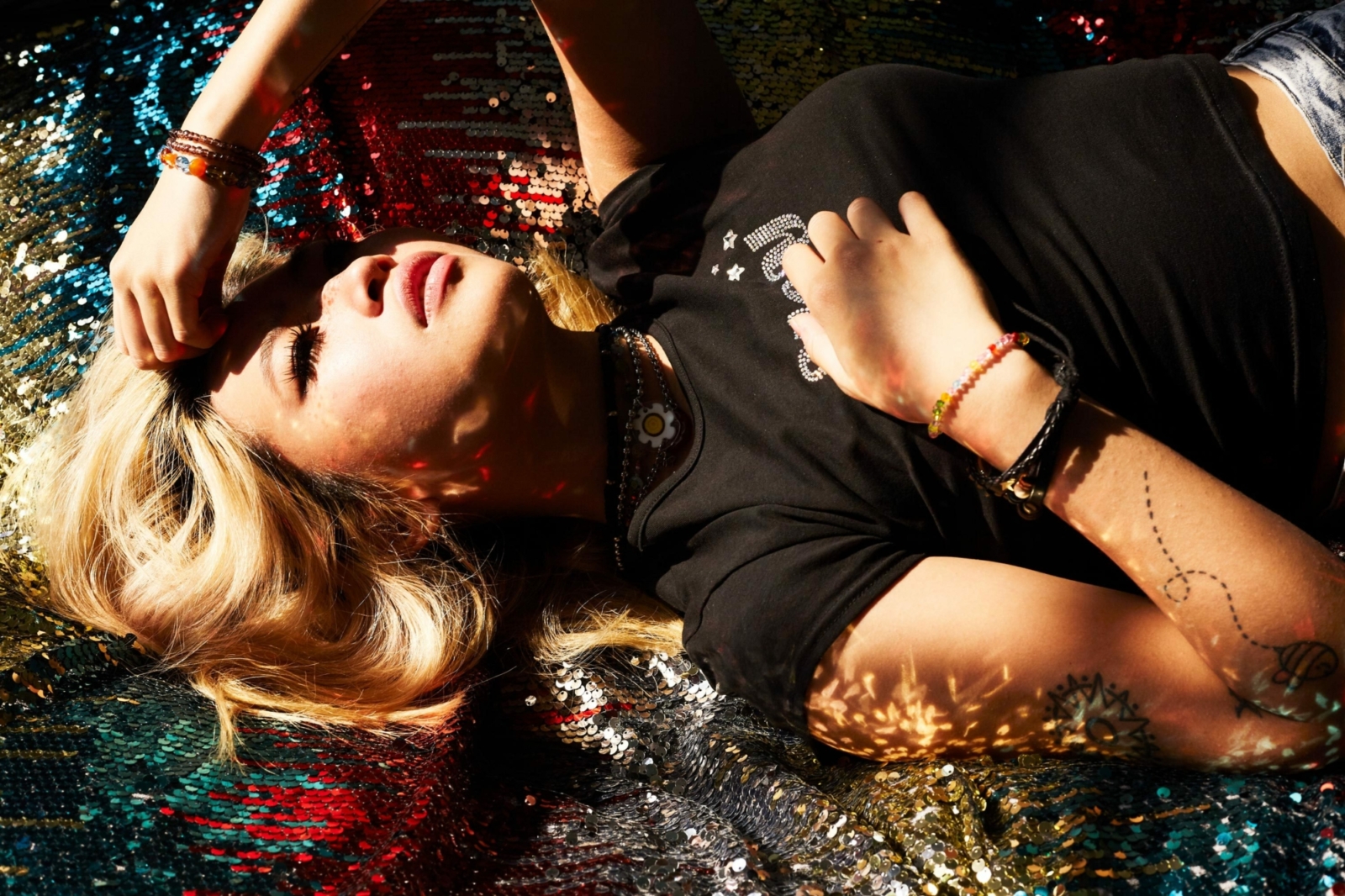 Girl On Fire: Beabadoobee
Skyrocketing to fame over a rollercoaster last few years, Beabadoobee is now gearing up to release her highly anticipated debut album 'Fake It Flowers', and she's not holding anything back.
Bea Kristi is running late, but it's easy to forgive her as she's had quite the shock. Emerging from Euston station about half an hour earlier, Bea - better known as Beabadoobee - encountered a sight that would make anyone stop in their tracks: a humongous billboard of her own face. "There was a family looking at it and then looking back at me and I was like, 'Fuck!'. Oh my god, it was so trippy!" she laughs, now safely back in her teenage stomping ground of Camden.
Having been through a whirlwind last three years, it'd be easy to think that Bea would be used to ticking off huge milestones by now. Critically acclaimed EPs? Already got several. A sold-out tour with one of the biggest bands in the world? Smashed it. A viral song on TikTok? Currently at a cool six million views, and counting. What's a huge billboard zoomed in on your face to add to the mix, eh?
It's easy to forget that, only a few years ago, the now-20-year-old songwriter was chilling on Camden Lock, where we sit now, her biggest goal trying to convince a woman "who looked just like [her] mum" in one of the market shops to let her have a job when she was 14. "There was definitely a similarity between us and she got really sad when she found out I was too young [to work there]," Bea recalls.
The location of many of her teenage ups and downs, NW1 has seen what Bea describes as "different phases" of her life. There were the lows when she'd sit by herself by the canal feeling lonely and depressed, but, walking around, most of Bea's memories centre around the rite-of-passage of getting "super fucked up" with friends. "There was one time when I really needed a piss and we were by the canal and it wasn't dark enough to piss by the bush," she begins through giggles. "We ended up getting on this guy's canal boat; he was a complete stranger and I pissed in his canal boat. It was the grimmest thing I've ever done. To be honest, he did give off quite strong Pete Doherty vibes…
"When I was 15, that was when the crazy shit happened," she continues. "I was just a very rebellious teen. It sounds really cringe but me and my friends just did a lot of bad shit around London. We did these all-nighters. It was terrible. We'd have a house to sleep at and then not go. So I've slept on South Bank beach, Primrose Hill, a Hammersmith roof…"
Nowadays, however, her nights out look a little bit different (though the getting super-fucked-up bit still remains strong). Walking past a bar that's only five minutes away from where she used to take singing lessons back in the day, she remembers the last time she did karaoke. "It was in Dublin where I got this tattoo," she beams, pointing to the alien-esque figure on her forearm that makes up one of her many pieces of ink. "Yeah, Mac DeMarco stick and poked my arm in a dingy karaoke bar in Dublin." Any, um, sanitation, Bea? "Vodka!" she laughs. "My bassist was so drunk, she had to be carried away and her tattoo was only half finished. I was like 'What is going on?! Mac DeMarco, who I've looked up to since I was 14, just stick-and-poked my arm in a karaoke bar?!' It was really weird."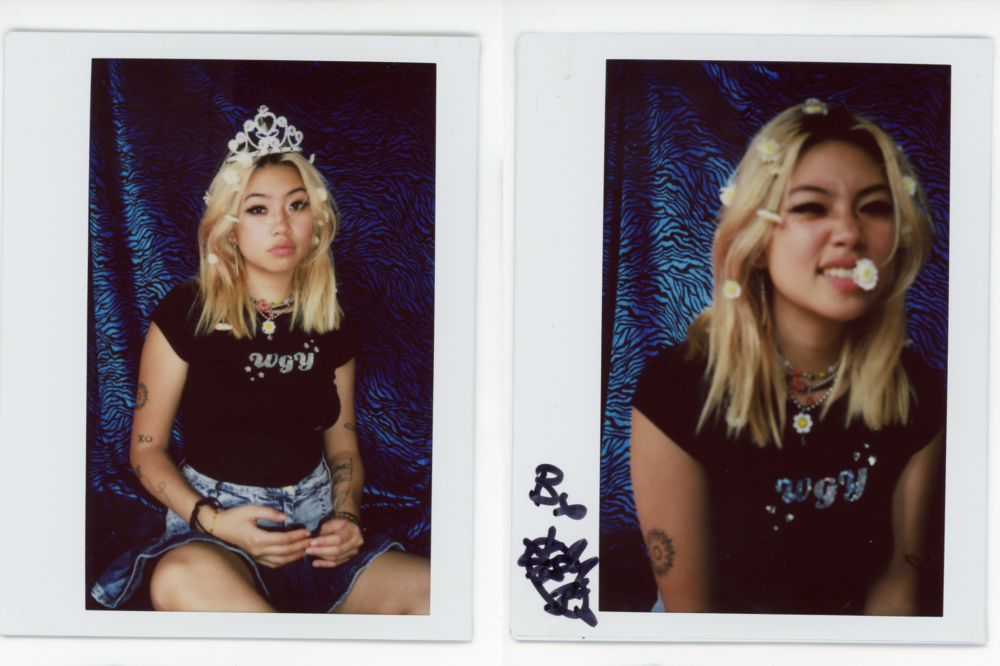 Evidently, Bea's entire world has changed massively. Originally planning to go to Queen Mary University to study English and do a teaching course, perfectly happy with a weekend in Camden's Ice Wharf pub - "Not to sound like a basic bitch, but I'm alright with a Wetherspoons, you know?" - Bea still holds a dream of teaching nursery school at some point. "Music was my hobby and now it's my job and everything is about music, so it would be nice if I had something separate from that," she says. "I did teaching assisting for a bit in sixth form and it was the best time ever. I got so into it, and I cried when I left. The kids made me this massive card and they drew me a rainbow and stuck all their faces on the rainbow. It was so cute I wanted to die. And the amount of DILFs was crazy!"

For now, however, her sights are set on something rather different. With highly-anticipated debut 'Fake It Flowers' released this month (which she plans on marking with a flowery "tramp stamp" new tat, FYI), Bea's latest goal is to become the voice and role model that she was seeking as that lonely teenager sat by the river. "I never had someone to look up to or who even looked like me," she details. "I was in a bad place and needed someone to help me out and it's nice knowing that I can be that person."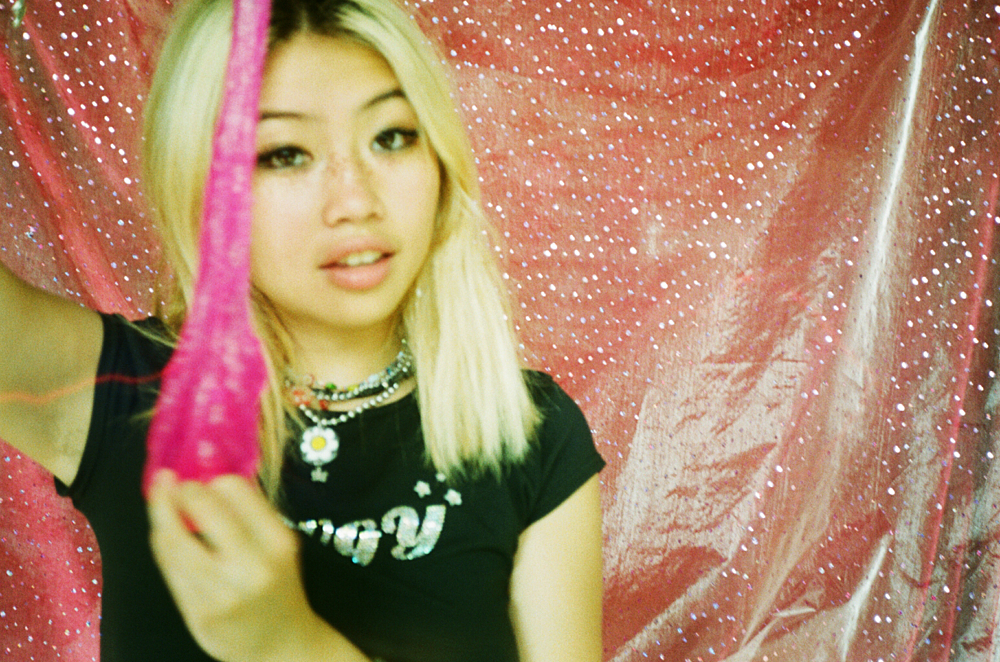 "
I never had someone to look up to or who even looked like me.
The Bea Hive
Though yet to rival the famed Bey Hive, Bea's got some pretty wild fans already…
I would be friends with all of them. I stalk them out and I see how they dress and what they look like and I'm like "I'd so be your friend, we'd hang out". The kids that come to my shows, like, we're the same person! They come so fucked up and I'm like safe. After my show just before I went on tour I met everyone outside and smoked a zoot with them in a circle and people were doing my tarot cards!
Originally from the Philippines, but having moved to England during her early childhood, Bea found it hard to fit in in a place where not many people resembled her. "I was in an all-girl Catholic school that was predominantly white and I felt so alienated at times," she begins. "Some of the girls were quite rude to me, but I managed to find an amazing group of friends who accepted me as who I was. It was that weird thing where I was too white to be in the Asian group but too Asian to be in the white group. It was a confusing time. At a point, I felt kind of embarrassed about who I was because I didn't know anyone who was like me."

It wasn't until she came across '90s band Lush and frontwoman Miki Berenyi that Bea saw someone who looked like her on stage. The revelation inspired her to pick up the guitar and give it a go herself. "I was constantly trying to find my 'thing' growing up and once I picked up a guitar, it felt right," she smiles.

Flitting between the indie and pop spheres, Bea's already seen huge success, though she still doesn't fully see herself fitting in. However, a recent team up with Dirty Hit labelmate No Rome and Jay Som - both also Filipino artists - on May track 'Hurry Home' brought with it some welcome reminders of her heritage. "I remember being with Rome in the studio and [being Filipino] comes into conversation without realising, like 'Do you remember this food? Do you remember halo-halo? Did you watch this?'. We just bounce off each other," she gleams. "Being on tour with Rome was the nicest experience because his band is all Filipino so I would just hear Tagalog spoken all the time, and despite being so far away and doing dumb shit on tour, every time I heard them speak in the background it was so nice.

"I remember when we did signings after some shows, and the amount of Filipino girls who came up to me like, 'You've inspired me to do this' [was amazing]. One time I actually cried," she recalls. "It means so much to me. It makes everything so much more worth it and makes me feel like I can't stop doing this. And I don't want to stop doing this!

"I'm glad if I can help even in some way for one person. I think that's honestly amazing and I do think I have a sense of just not letting anyone down and the fear of, if I chose to stop for a while, that people would miss out from that and not be able to hear music that helps them. I always say, 'No I don't ever feel any pressure', but I am starting to feel a bit now and I think that's natural because of everything that's happening. There's a lot of shit to get used to!"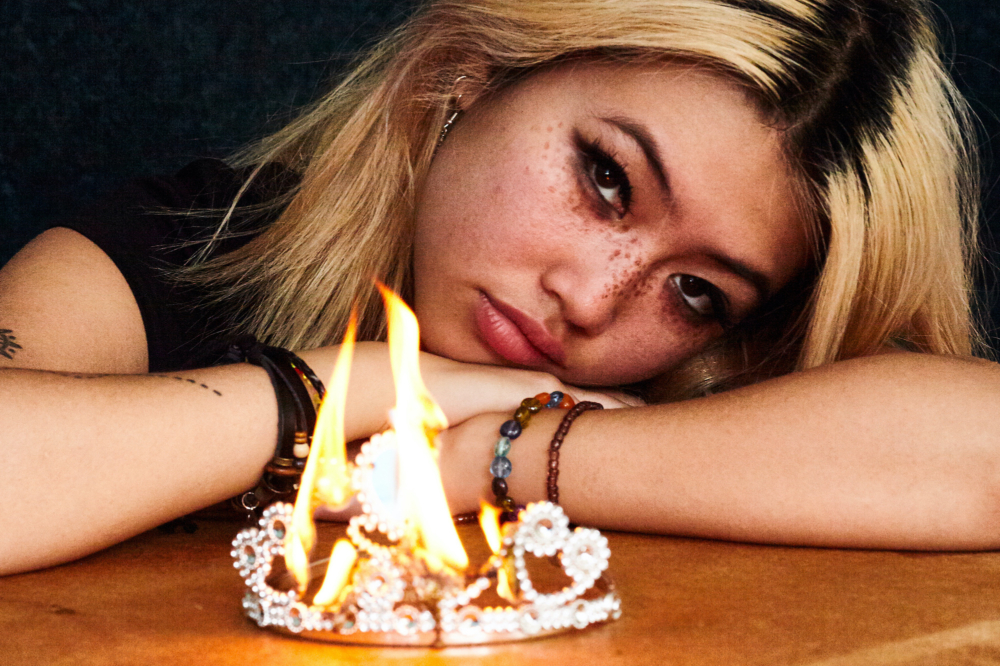 Yet, though she may only just be feeling the pressure, Bea's been dealing with stress for a while, and it's this experience and the act of venting her feelings from it that would lead to her debut. Noting her last tour cycle as a particular time of acting "a bit dumb," the singer explains that she felt as though she was beginning to lose her sense of self and took to writing to help her through it. "When I was 15, I was pretty wild and then I got super sensible and calm and made [2018 EP] 'Patched Up' and it's going well, going well, then [last year's] 'Space Cadet', and boom!" she emphasises. "I went on tour and I was like, 'This is definitely not me. I have no idea who I am'. It got messy."

"Everything just became so overwhelming. I kind of lost myself a bit because I just went wild. I have a habit of, if I'm away from home and I don't feel like myself, doing things to distract myself from that. It got to the point where I was being too reckless," she recalls. "I needed that time, obviously, but after experiencing that I realised that I didn't know anything about myself. Some of the songs are written from the time when everything was happening and I was kind of getting over it - thinking about the things that happened when I was a kid and how that's affected me as a person today. It was a stressful time but I'm glad I have 'Fake It Flowers' to vomit my heart out."
"
I either get sentimental messages about people getting over their breakup, or it's people having sex to my music.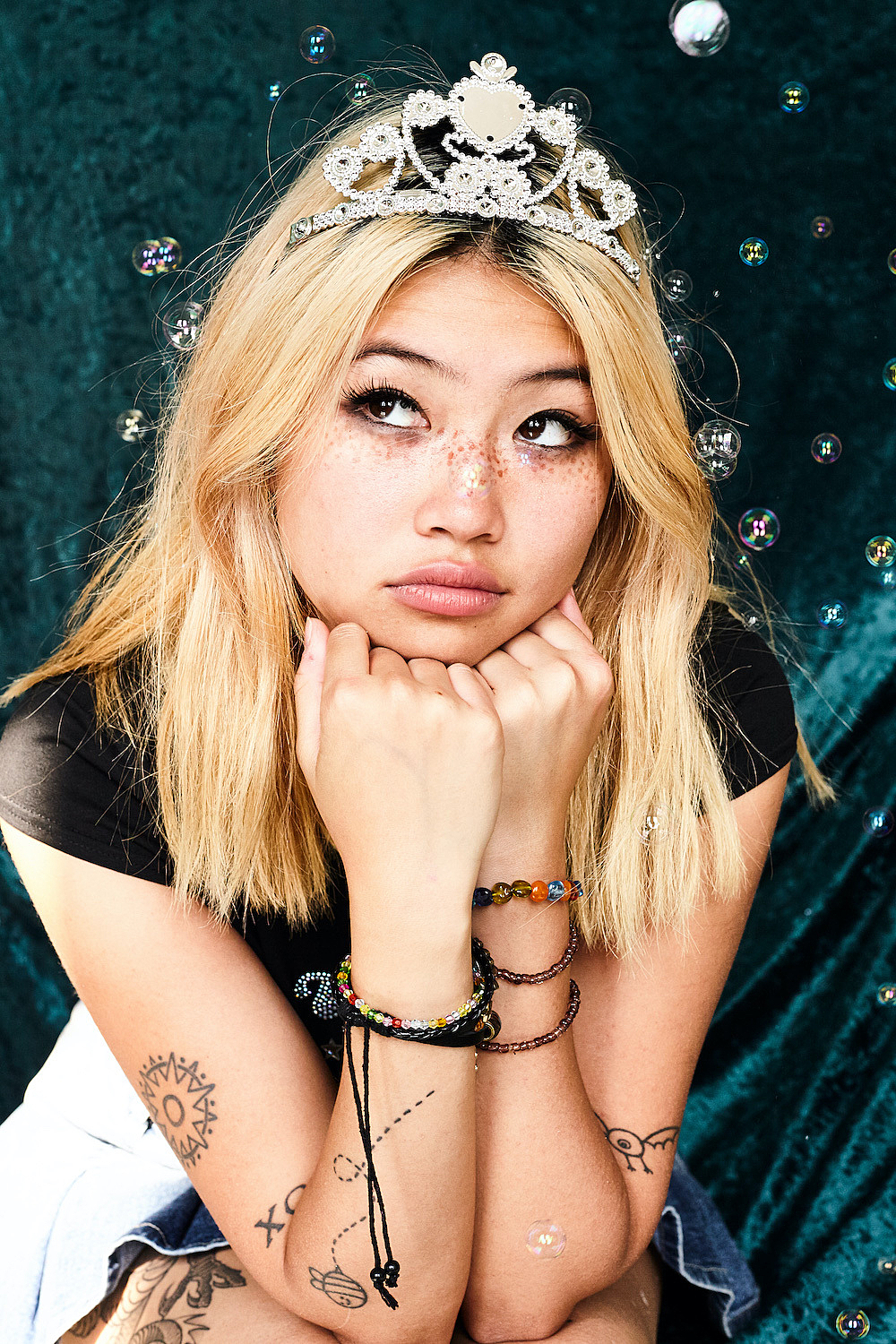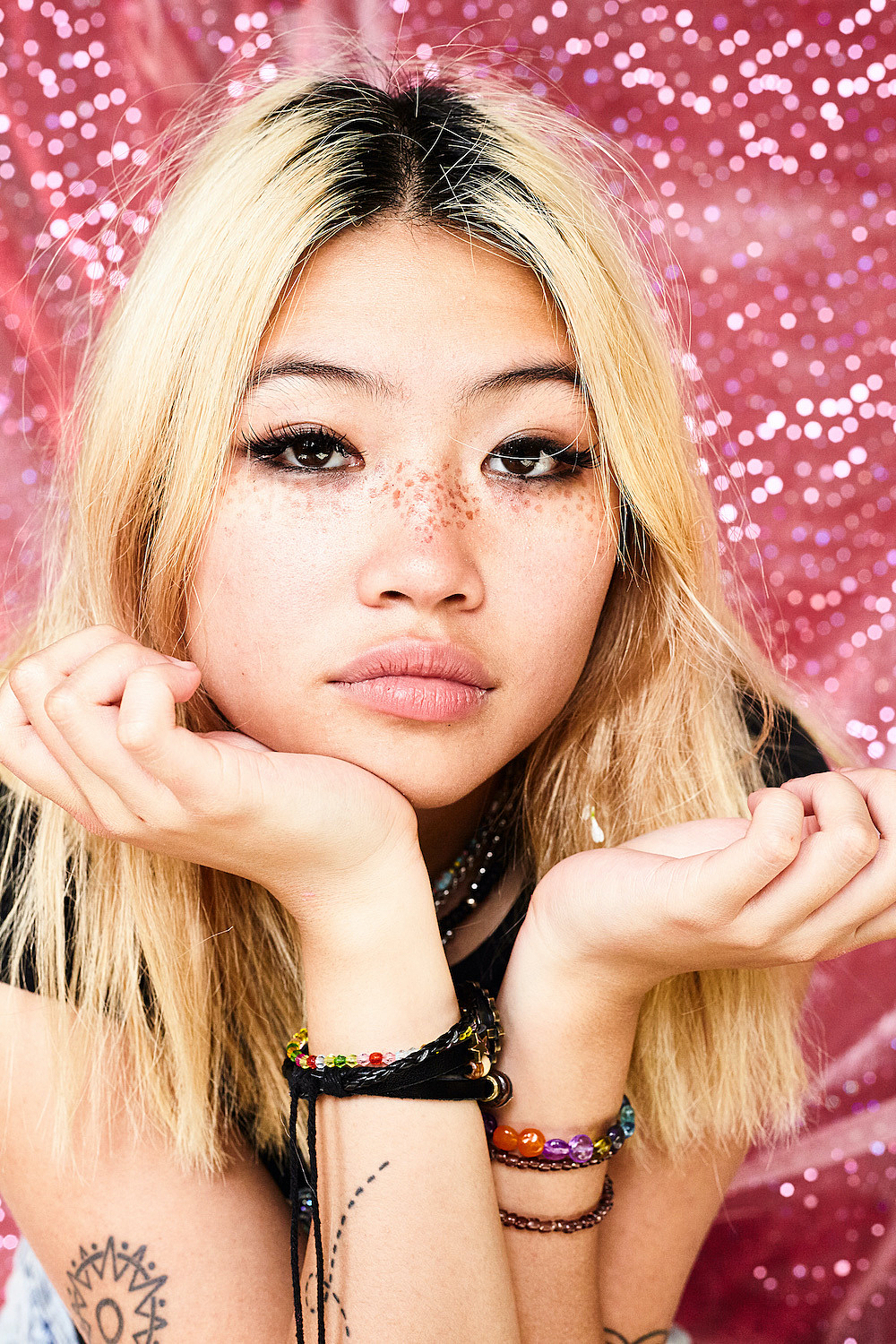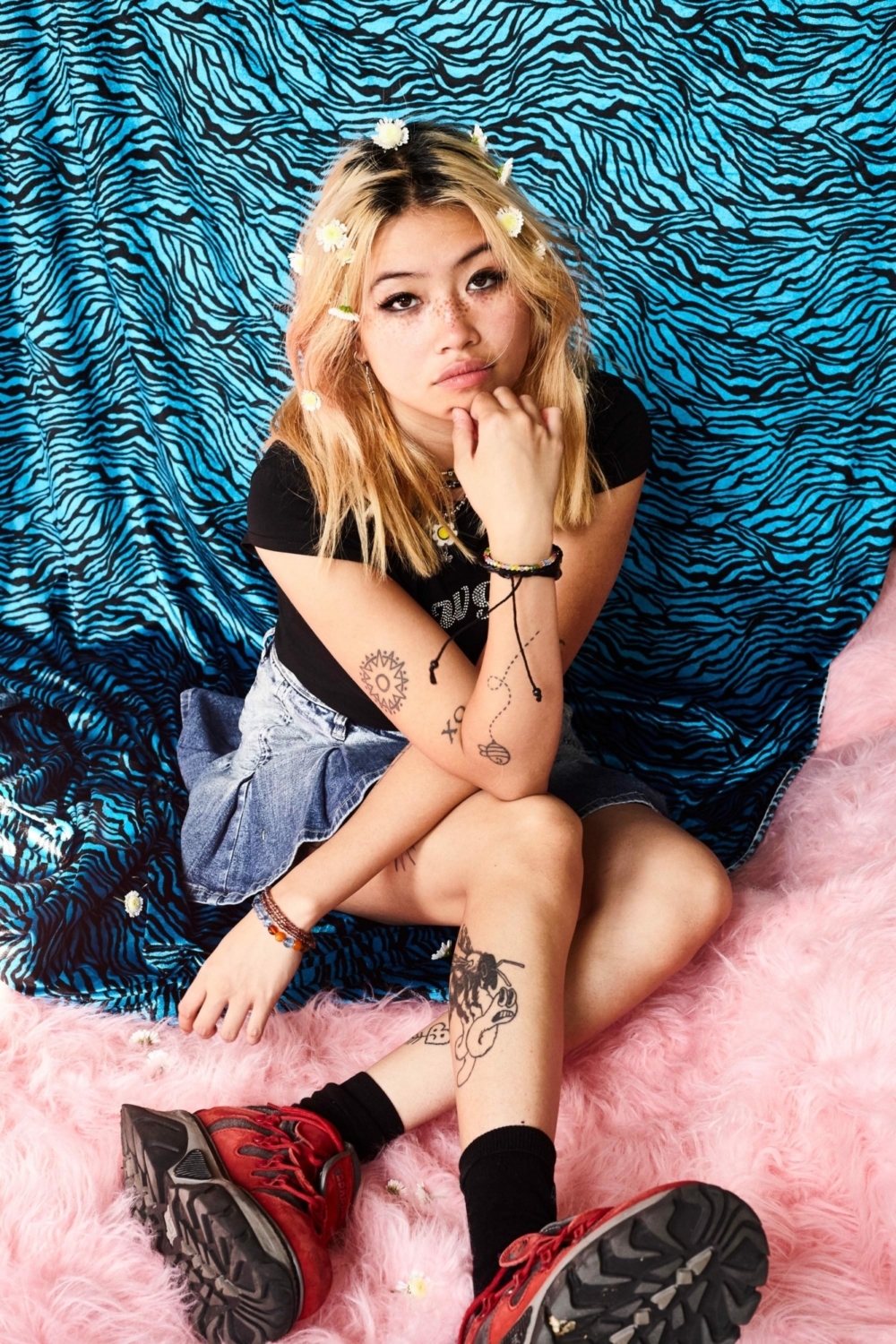 Chicken Run
If you've been on lockdown-app-of-the-moment TikTok, you've likely heard the remix of Bea's debut single 'Coffee' soundtracking loads of your fave viral moments.
I don't use TikTok a lot but I think it's cool how people use the 'Coffee' remix a lot. It's weird as fuck but I've come to appreciate it because so many people have discovered my music despite it being so different to what I make. I had TikTok for a bit in Oxford when I was staying with The 1975 guys and my band and I was just making weird-ass TikToks, like my band chasing chickens…
As a result, Beabadoobee's debut arrives as an unflinchingly honest album, the singer unveiling the inner workings of her soul across 12 wildly emotive tracks. Written during her transition from teenager to 20-year-old, Bea returned, as she always does, to her bedroom at her parents' place to write it. "I wrote every single one of those songs at home," she smiles. "In the future I want to buy the house and I'm going to keep my room exactly the same, keep the Tom Hanks posters, keep the weird smells. That room has seen me go through so much, it's seen me be so happy and so sad. No one really knows you as good as your room. My parents don't want to change it either; they don't want to touch it! They don't even wanna go in there, they're scared of what they'll find!"


Packaging her chaotic thoughts into a string of grungy, '90s-leaning bangers, 'Fake It Flowers' soars with an overwhelming sense of honesty on every track that Bea credits to being forced to grow up quickly and experience a lot of things she never thought she'd go through. There's anger on 'Emo Song', where Bea details why she doesn't trust men, and love in the ode to her boyfriend 'Horen Sarrison' with heartstring-pulling, diary-like entries of "You are the smell of pavement after the rain / You are the last empty seat on the train". Elsewhere there's the empowerment of 'Dye It Red' ("Kiss my ass, you don't know jack"), regret and loss in 'Sorry', and everything else in between. In other tracks, her stories get more personal, detailing her struggles with self-harm in 'Charlie Brown' ("Back on old habits / That no one knows about"), with one song ('Yoshimi, Forest, Magdalene') even named after her future children.

"I'm pouring my heart out and I have to do it or else I'll go insane," Bea explains. "[The album] talks about a lot of experiences and there's a lot of emotions. Everyone is going to think I'm crazy! I'm going to get loads of messages like, 'Yo, is this song about me?'. We've had a lot of awkward conversations already and it's only the third single! When I write and record I'm like, 'This is sick', and then 10 minutes before I'm like, 'Oh my god, everyone's gonna know everything about me'. But sometimes it's good to be honest. It definitely feels like closing a chapter in my life with 'Fake It Flowers'. Now I can enjoy it and see how people receive it and see if anyone gets inspired or dances in their bedrooms at least…"

Popping on her specially-created Spotify playlist entitled 'Fake It Flowers Energy' - made up of tracks including Avril Lavigne's 'Complicated', 'My Favourite Game' by The Cardigans, and 'Sweet Sixteen' by Hilary Duff - Bea spends the shoot today showing us the tracks that conjure up the same energy she hopes her own will have. Her go-to mirror dance tracks, she notes, are anything from Veruca Salt's 1997 'Eight Arms To Hold You' LP or... Hannah Montana. "Have you heard 'Rockstar' or 'You'll Always Find Your Way Back Home'?" she giggles. "I look like a dumb ass but I have dance routines. It's embarrassing what my mirror has witnessed. But you know what? I want songs from 'Fake It Flowers' to make people dance like I do."

Certain reactions to her music, she tells us however, have been more connected to the, ahem, horizontal tango. "I either get sentimental messages about people getting over their breakup, or it's people having sex to my music," Bea laughs. "I'm like, 'This type of music?! That's gonna be a weird rhythm!' And they put it on shuffle so it'll go from 'Death Bed' to 'Care' and I'm like, 'This is so confusing!'. I speak to this one girl who doesn't even know what it sounds like yet but is like 'Yeah, I'm definitely going to have sex to 'Charlie Brown'.' I'm like, that's a screamo song, so that's going to be interesting! I think it's quite flattering, to be honest."

However, no matter what the physical reaction may be, Bea is hoping 'Fake It Flowers' can soundtrack the life of girls like her and help people through the difficult teenage years that she's known all too well. From getting pissed on Camden Lock to encountering a billboard of her face down the road just a few short years later, it's been a whirlwind of a ride for Beabadoobee and her debut acts as the perfect glimpse into the rollercoaster journey so far.

"At times it can be very overwhelming," she nods, "but the thing that's keeping me going is music, and playing with my band, and the people who appreciate my music. I'm in this weird limbo where I appreciate and love everything that's happening to me right now, but I have no idea what the fuck is going on!. I kind of just really like smoking weed in my bedroom and doing nothing!

"My plan was never music," she grins, "it just kind of fell into my hands. But I love making people happy and I don't want to do anything to stop that."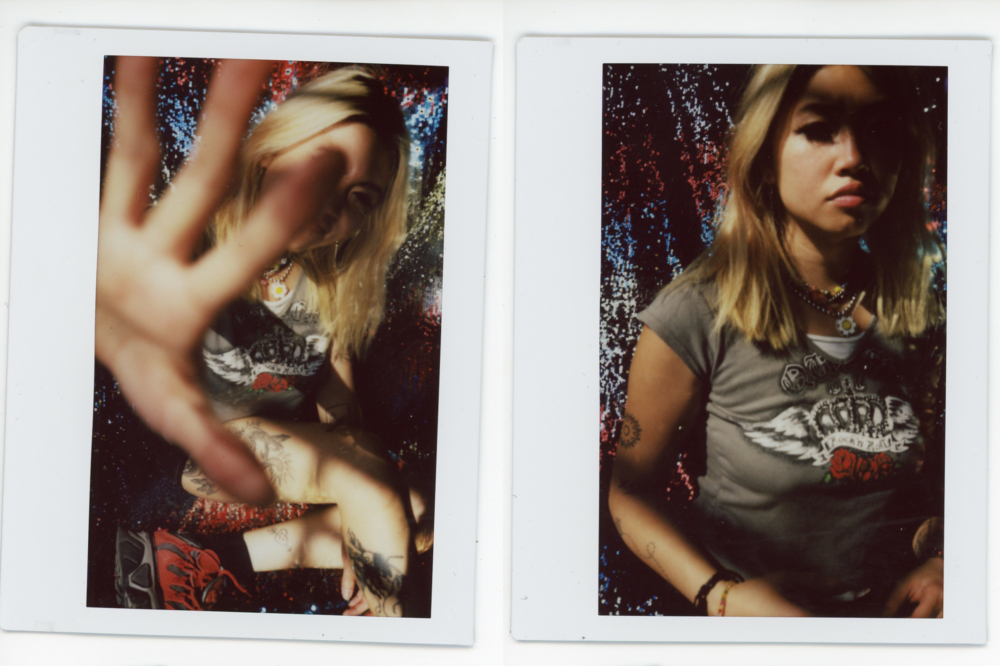 'Fake It Flowers' is out on 16th October via Dirty Hit.