Watch
Beabadoobee releases new track 'Together'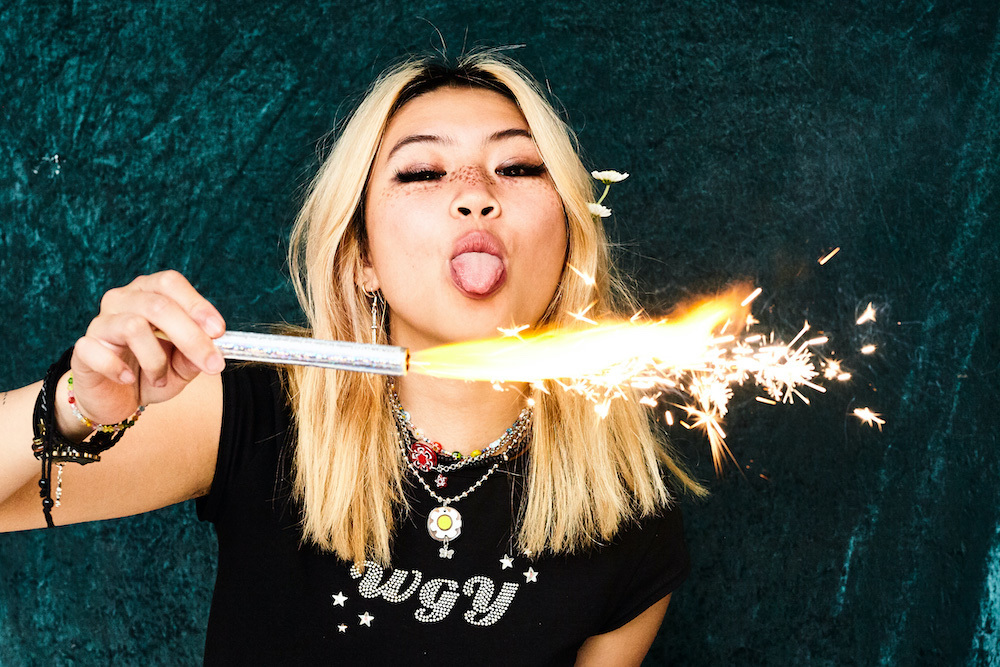 Her debut album, 'Fake It Flowers', is out on Friday!
With her debut album 'Fake It Flowers' out this Friday (16th October), Beabadoobee is giving us the latest taste of what to expect, sharing new track 'Together'.
"This song is about the dependency you have with someone and missing that when you're away and learning to be by yourself," Bea explains. "It's written from that point when you're feeling alone and thinking everything is better when you're with that other person."
"I'm pouring my heart out and I have to do it or else I'll go insane," Bea told us for our October 2020 cover interview. "[The album] talks about a lot of experiences and there's a lot of emotions. Everyone is going to think I'm crazy! I'm going to get loads of messages like, 'Yo, is this song about me?'. We've had a lot of awkward conversations already! When I write and record I'm like, 'This is sick', and then 10 minutes before I'm like, 'Oh my god, everyone's gonna know everything about me'. But sometimes it's good to be honest. It definitely feels like closing a chapter in my life with 'Fake It Flowers'. Now I can enjoy it and see how people receive it and see if anyone gets inspired or dances in their bedrooms at least…"
Dance along to 'Together' below, and pick up a copy of our October 2020 issue with Bea here!
See Beabadoobee live at the following dates.
SEPTEMBER
07 - MANCHESTER - O2 Ritz
09 - LEEDS - Beckett University
10 - NOTTINGHAM - Rescue Rooms
11 - BIRMINGHAM - O2 Institute
13 - CAMBRIDGE - Junction
14 - LEICESTER - O2 Academy
23 - LONDON - O2 Forum Kentish Town
24 - BRISTOL - SWX
25 - OXFORD - O2 Academy
28 - DUBLIN - The Academy
29 - BELFAST - Oh Yeah Music Centre
OCTOBER
02 - NEWCASTLE - University Students Union
03 - EDINBURGH - The Liquid Room
04 - GLASGOW - SWG3