Watch
Crack Cloud share 'Favour Your Fortune' video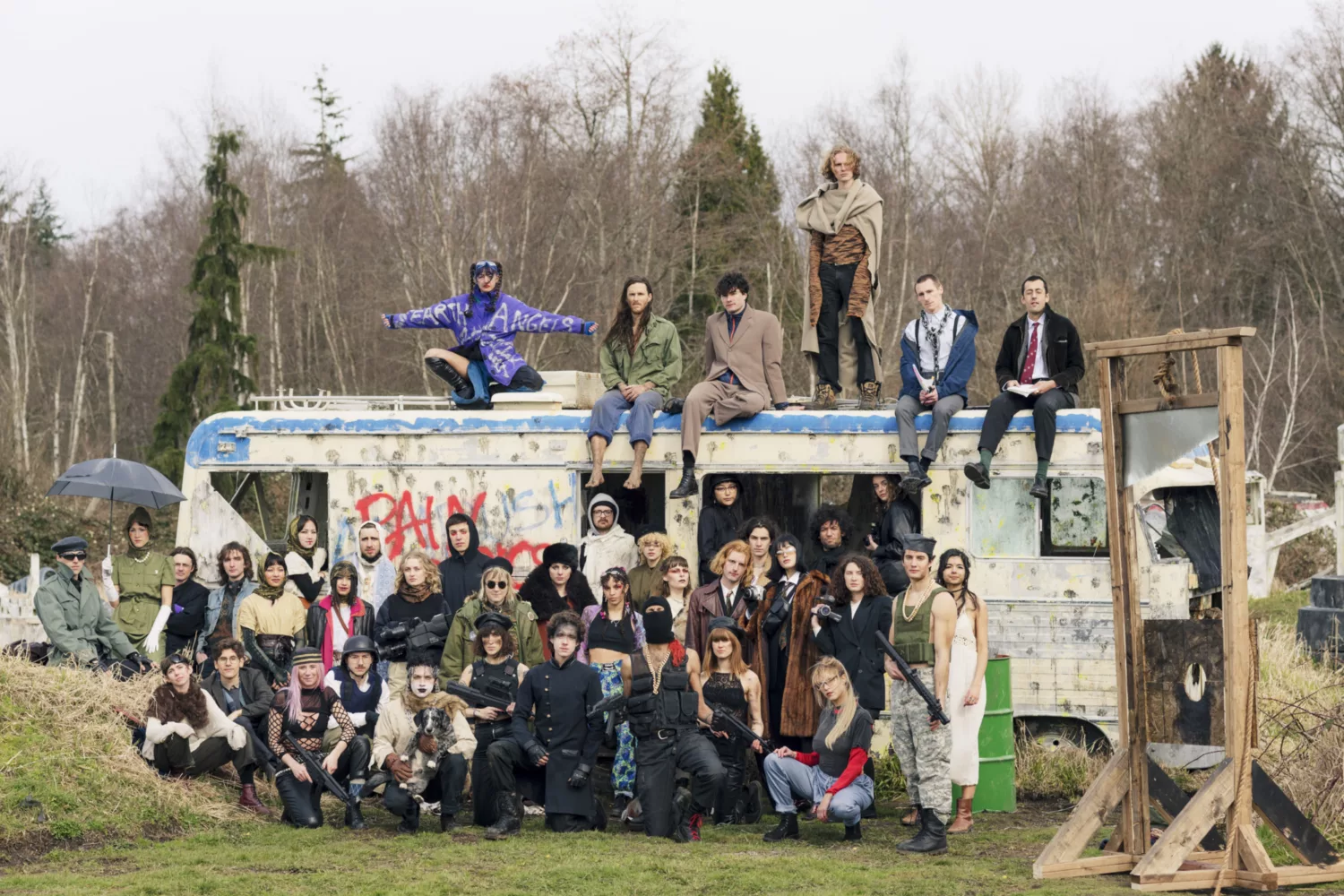 The explosive visuals comment on the "cultural stranglehold" that we find ourselves in.
Following the release of their debut album 'Pain Olympics' in July, Vancouver collective Crack Cloud are sharing the explosive visuals for record cut 'Favour Your Fortune'.
Starring pro-skateboarder Joe Buffalo, the video begins with a quote from Eris Nyx of Vancouver activists Coalition of Peers Dismantling the Drug War (C.P.D.D.W), highlighting the war on drugs as an oppressive force that creates "a cycle of imprisonment, class and racial hatred, and, ultimately, death".
"I think it was important for us to be transparent about where we come from as addicts and as people with histories of destruction and unseen angst so that we can move forward and grow as individuals and artists," the group's Zach Choy told us back in July, "but I would like to say 'Pain Olympics' is the last attempt at exploring the past and I would like to think that moving forward into our adulthood, the art will be more of an exploration into the future."

Watch the video for 'Favour Your Fortune' below.
£7.00
Buy Now