Interview
In the studio with… Arlo Parks
With her eagerly-anticipated debut in the can and nearly ready to launch, we catch up with the wise young singer, who's taking famous fans and critical acclaim in her stride.
While most music lovers were drinking tinnies in the living room and trying to make a half-arsed party out of the iPlayer re-watch schedule, Arlo Parks was doing what literally less than a handful could stake claim to this year: she played Glastonbury (and if not on, then just in front of the Pyramid Stage, no less). "I remember Glastonbury weekend last year, I'd just finished my exams, we were playing Princess Nokia in the van going down and everyone was a bit tipsy and excited. And then this year it was just me and my guitarist, and the cows and this empty field," she laughs. "There is an energy there that remains, being on that site though; it was a very special moment."
Yet if a pilgrimage to Pilton sounds like a pretty wonderful thing among the barren wasteland of this summer's musical options, then it's far from the only standout of the singer's 2020. She's been shouted out by Billie Eilish, gained a new musical mate in Phoebe Bridgers and found a hugely acclaimed crossover hit in recent devastating ballad 'Black Dog' (which even IRL Sporty Spice Mel C recently told DIY she was a huge fan of); in short, within the most universally difficult calendar year in recent history, Arlo Parks has been thriving.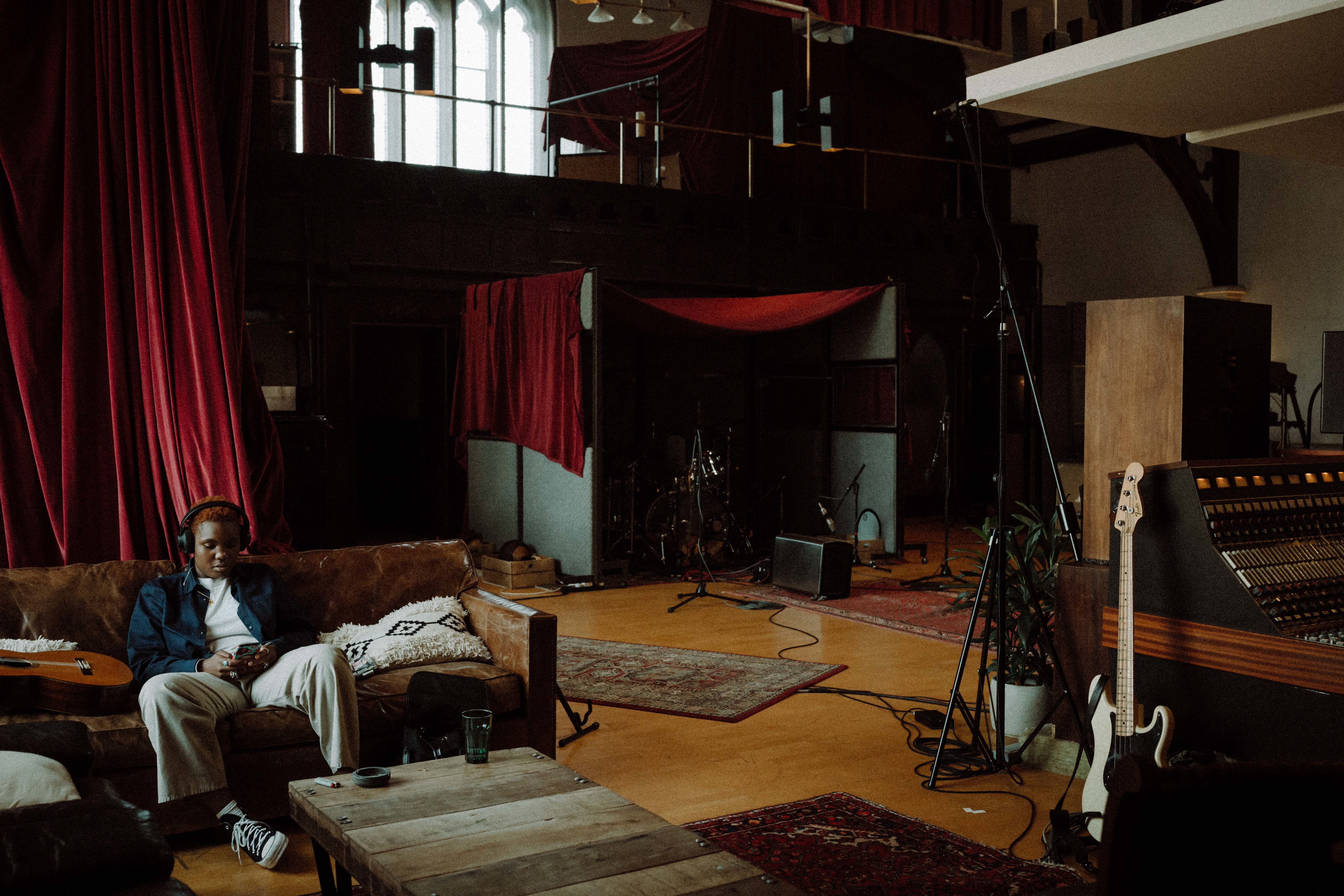 "I feel like my aim is to make the hyper-subjective feel universal."
It shouldn't really be a surprise, however, as the young Londoner's strain of intimate, tender lyricism sits as the perfect aural balm to frazzled brains and bedroom-bound anxiety. "Everyone during lockdown was feeling quite fragile, so I think people wanted music that made them feel held in this time where nobody really knew what was going to happen," she posits. "I got so many messages from people saying ['Black Dog'] had brought comfort to their terminally ill parents, saying it had saved their marriages - it made me feel like I was doing something tangible that was having a real, comforting effect in people's lives, and that art still had a purpose in this world. It really made me feel grounded and motivated to do this for the rest of my life."

So motivated was Arlo, in fact, that she's emerged out the other side with her debut record complete and ready to go. Bedding down in an East London Airbnb with her regular producer just as everything hit, she spent the first fortnight cocooned in a writing bubble, taking full advantage of the strange freedom the situation afforded her. "I just wrote for two weeks straight and didn't go outside. I felt like I was in another dimension because I literally had no other responsibilities on this earth, which I was so grateful for. All I had to do was write music," she enthusiastically recalls.
"I would just go to bed super late and spend the early hours finding songs and send [my producer] in the next room a very sleep deprived text being like, 'So the kick drum from that 'In Rainbows' song but more crunchy', and then I'd stumble out in my dressing gown the next morning. There was no glamour…"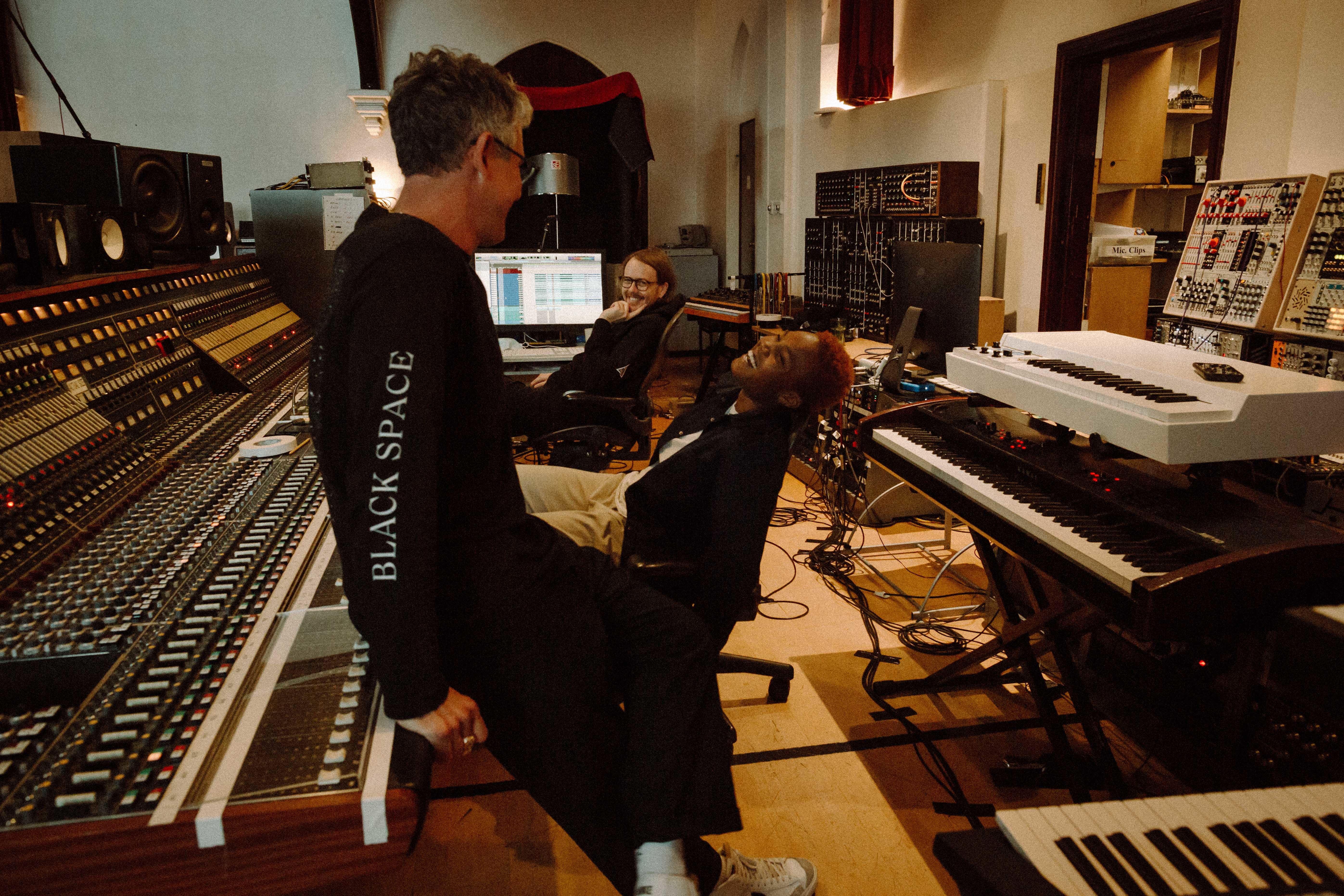 "I got so many messages from people saying ['Black Dog'] had brought comfort to their terminally ill parents, saying it had saved their marriages…"
Glamorous it may not have been, but excited and inspired it certainly was. Where many artists talk about shutting the world out and turning their speakers off for six months around the making of a record, Arlo explains that she went fully the other way, immersing herself in everything that could possibly provoke a new idea, from hours spent listening to old classics ("'Rubber Soul', 'Baduizm', Joni Mitchell, Elliot Smith") to moments where she'd flit happily between Aphex Twin and Miles Davis. "We were just completely in music mode, immersing ourselves completely into so many different worlds, and [the album is] a fusion of all those things," she explains. "I feel like the only way I can feel inspired is by listening to music constantly. When I'm trying to write, I listen to music even more; I'm just always listening to things."
It's an attitude that's always shone through in Arlo's music, where this wide myriad of influences is allowed to nestle up and inform the person at its centre. Lyrically, meanwhile, she hopes that her debut will do the same but in reverse: "I feel like my aim is to make the hyper-subjective feel universal; for people to feel immersed in my world, but also be able to see themselves in every song," she nods, "so I can talk about something that feels very personal to me but it will remind them of a time in their lives or a person and they still feel connected to it - that's always been my mission statement, as it were."
Having flourished across the past nine months and made life in 2020 look easy, Arlo Parks' debut should provide a much-needed slice of musical nourishment to see us through life's next phase. She's already sort-of headlined Glastonbury, so you're in safe hands.