Introducing
Get To Know… Waldo's Gift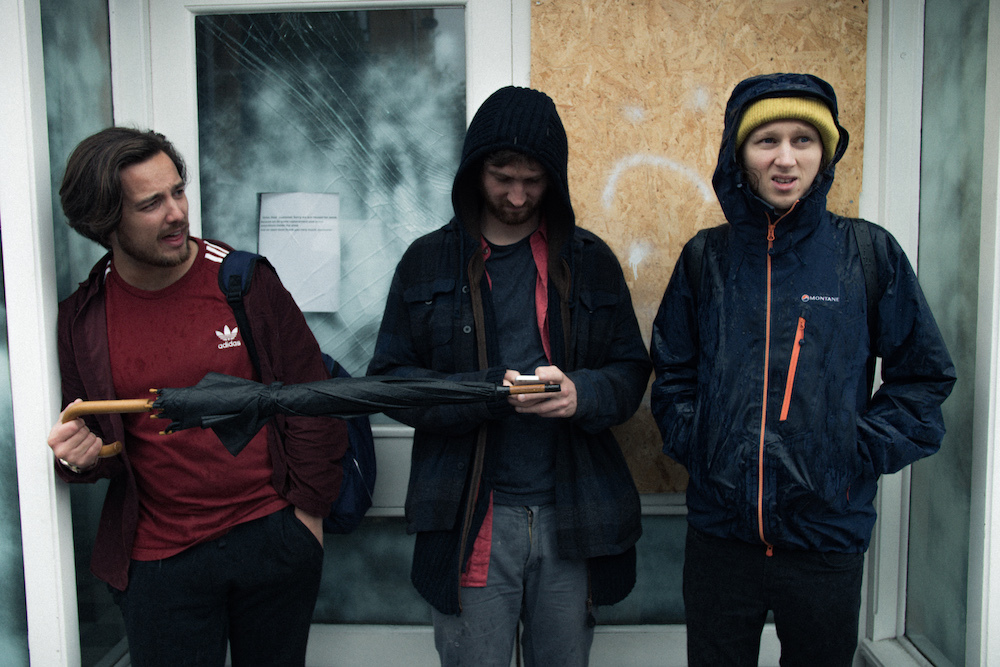 Ahead of the release of their new EP 'The Hut', meet the Bristol trio.
Hello and welcome to DIY's introducing feature, Get To Know… getting you a little bit closer to the buzziest new acts that have been catching our eye as of late, and working out what makes them tick.
Recently we've met alt-pop's newest prodigy renforshort, genre-blending Toronto duo MONEYPHONE, your new fave pop band BLACKSTARKIDS, rising singer CLOVES, and now we're introducing you to Bristol-based jazzy newbies Waldo's Gift!
Formed in 2017 and made up of pals Alun Elliot-Williams, Harry Stoneham and James Vine, the group create enchanting sonic gems, mixing elements of jazz with electrifying electronics, resulting in totally mesmerisingly sounds that have already seen them being buzzed about on the Bristol scene.
With their newest EP 'The Hut' arriving tomorrow (30th October), we sent them over some qs to get to know them a little better.
Describe your music to us in the form of a Tinder bio.
Do you know about 19th century romanticism? Let me be your chromatic alteration xoxo.
What's your earliest musical memory?
Alun: Reluctantly learning the Domra (essentially a Russian lute) in primary school.
Harry: Children's musical playgroup - "cheese & biscuits, cheese & biscuits, soup soup soup SOUP SOUPPPP"
Jim: My mum telling me to stop banging everything.
Who were some artists that inspired you when you were just starting out (and why)?
We formed after the offer of a weekly residency at The Gallimaufry in Bristol. As a trio of guitar, bass and drums we were super keen not to sound like the average guitar band. We all loved electronic music, like Bonobo, Aphex Twin & Floating Points, and we took real inspiration from DJs when crafting our improvised sets. But we still loved straight up guitarists like Wayne Krantz. His trio with Keith Carlock & Tim Lefevbre is immense.
You're from Bristol! What do you think of the music scene there at the moment?
The scene in Bristol is wonderful. There seems to be time for artists to develop and nourish a real identity, which results in some fascinating sounds. There's also a huge emphasis on collaboration and experimentation, that serves as a constant stream for inspiration. This ethos runs from the musicians and the visual artists right through to the venues. Shout out to our beloved The Gallimaufry, that nurtured us from day one and allowed us to take the time to find out what Waldo's actually is!
Are there any other artists breaking through at the same time that you take inspiration from?
Snazzback, Run Logan Run, Ishmael Ensemble, Holysseus Fly, China Bowls, Solomon O.B, Hippo, Stanlaey and too many more! We've been lucky enough to collaborate with all of these incredible musicians.
Who would be your dream collaborator?
Impossible to boil down to one: Tigran Hamasyan, Jonny Greenwood, Moses Sumney, Caroline Shaw, Amon Tobin, Little Simz.
Musically or otherwise, what are you most looking forward to this year?
For it to be over and start playing live again :-)
If people could take away one thing from your music, what would it be?
Well that wasn't jazz, was it...