Track by Track
Alan Power takes us through 'Songs To Break America'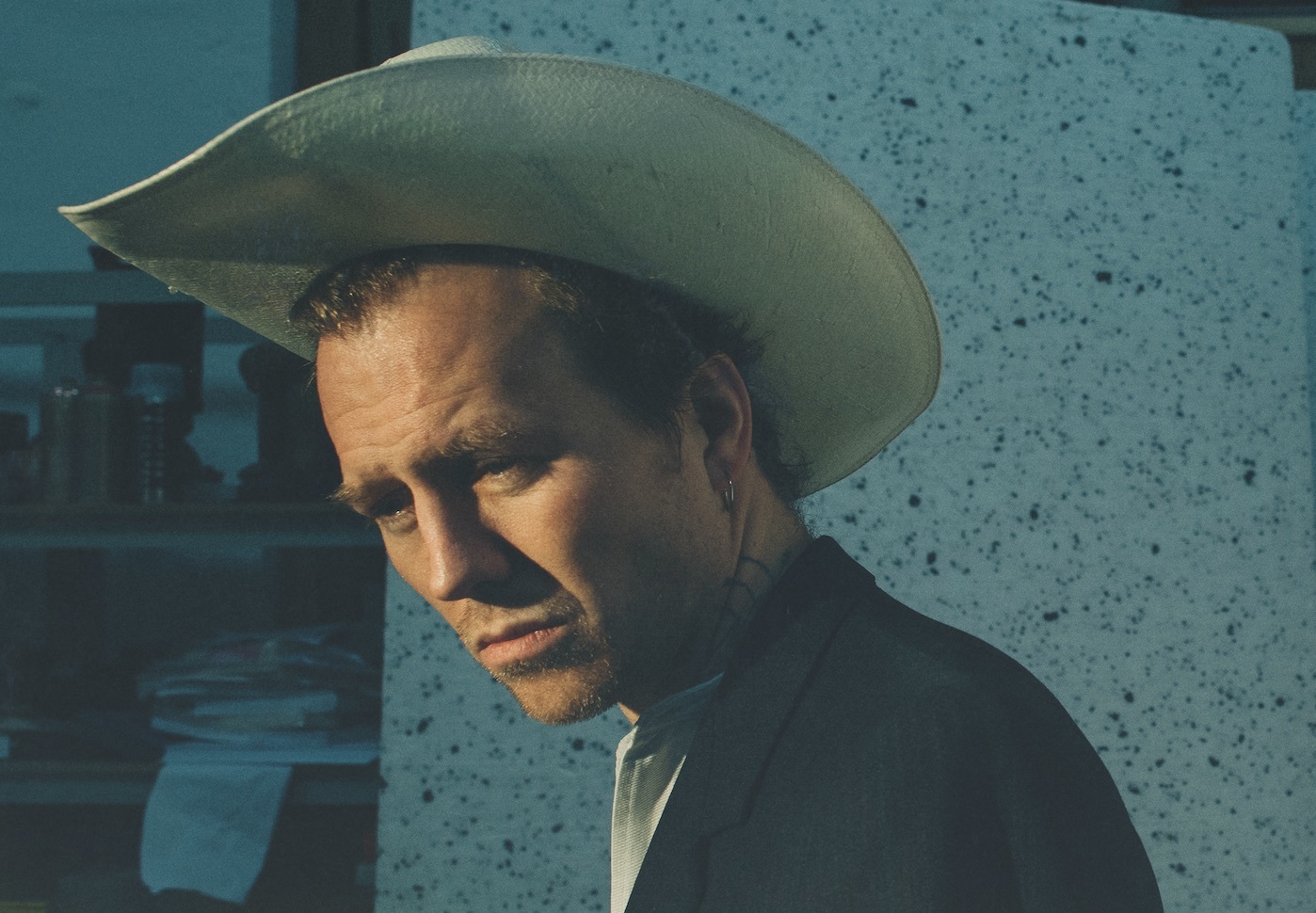 The cowboy crooner gives us a track by track run through of his latest album.
Releasing his brand new album 'Songs To Break America' exclusively via Bandcamp today, Alan Power is giving us a track by track run-through of his latest record.
"You're probably wondering why I called the album 'Songs To Break America'", he tells us. "Well it had little to do with what is going on now as I named the album even before it was recorded in August 2019. 'Avalon' was the song the whole record was written around and I thought it had as good a chance as any song I was gonna write to break the American market… So far it's very much NOT on course to do that. But like everything that's gone wrong this year, I can blame it on Covid and not the undeniable commercial potential that the song and album very much possess. Get a copy - I'm sure you will agree… Share it with your friends, it'll go viral, everyone's a winner!"
Tune in and check out his break down of the record below!
Avalon
'Avalon' is a love letter to the place I've called home for the last 5 years. After spending the majority of my adult life living in London, my wife and I made the decision to leave in 2014. Initially we didn't know where we wanted to go, but we both agreed that he had to be rural.
So we ended up in Somerset.
My friend and photographer who also lives down here, Dave Watts was putting a book together called 'Portraits Of Avalon', (The Isle of Avalon which is what Glastonbury used to be known as) and I became interested in the mythology and the magic that surrounds the area. Somerset is probably most famous for Glastonbury festival but there is so much more to the town. The claims made around its energetic ley lines, vortexes, holy/historical landmarks, and all that comes with it: healers, shamans, witches, myths and legend. I lapped it all up!
But outside of the weird and wonderful subcultures Somerset had to offer was a stark picture of broken Tory Britain. We moved down just in time for Brexit and it was clear many people didn't feel the same as we did about The EU. This opened my eyes. I had been living in a bubble in London and I hadn't appreciated the plight of so many people living elsewhere in the UK. Needless to say I wasn't as surprised as many when the final result was delivered.
In this song I tried to paint a picture of the magic and beauty while not leaving out the rough edges. "The whispering woods, the diamonds in the sky - the broken down car and the wandering eye" is the opening line of the song. I like the way the fantasy comes crashing back down to earth so abruptly within the first two lines of the album.
Emily Part 1
This song is pretty strait-laced… A couple who can't get it together. "Emily" being the female protagonist/antagonist. There are an infinite number of songs for this subject, and this is just one of them. There's a key change and an unusual middle 8 that's worth sticking around for.
Can't Get You Out Of My Mind
"Don't you want to believe there is more than this? I took a sharp knife and headed for the abyss" is the opening line of this song. I think that gives you enough of a taste to want to stop what you're doing, track down the song by whatever means, and listen to it in full? I wanted this to be the opening song of the album for this very reason.
Door To Door
This is my favourite song on the album. It paints an imaginary picture of my adolescence had I grown up here in Frome. There is an innocence to young people around here that you don't find in big cities, but with that there is a recklessness or carelessness that I appreciate. I think it's because you're never far from someone you've known all your life. Small town syndrome/big fish small pond or something. I miss never being a local hero. I think I'd have enjoyed that kind of role and probably never left that small town.
Celestial Dreams
I'm not very good at processing my feelings. I'm a broken man. I have found that the more I repress the more my emotions take shape in my dreams/nightmares. I can feel the most incredible bliss when I'm in between an awake and a sleep state, but I can also feel the darkest pain you could ever imagine. Sometimes I wake in cold sweats, when it's really bad I throw up. This song is mostly about the blissful moments.
Emily Part 2
Emily returns to haunt me. But this time its very dramatic. I had to call on the spirit of a Mexican Mariachi band for this one. They couldn't make it in person so we had to make do with what we had.
Let's Make It Alright Feat. Freya Josephine Hollick
When I named this song I knew we had to get Freya to sing on it or the title wouldn't have made any sense. Luckily she accepted and the song is ten times better thanks to her gracing it with her beautiful voice.
The story of this song starts much like many stories in my life. I went to see a healer on a friend's recommendation and the healer told me to go to Sedona in Arizona. So I did. I dragged my whole family there. Me, my then pregnant wife and our two sons. We were there for all of two days but while I was there I wrote this song. I hope one day the story will grow to acquire some more significance but until then I'll have to leave it here.
Walk On By
This song turned out very different from where it started. The first version was slow and stripped back. It has since turned into a bit of a monster. One that I have mixed feelings about. When I listen to it I picture myself singing it live somewhere and in the picture I am struggling to deliver it. I can't say why. But I imagine I will return to the stripped back version when I do eventually play it live. It's a tender song. A lamb dressed as a very brash wolf.
Lost
Also one of my favourite songs on the album. I love to play with faith/religious based themes… "Lost to the dark, pulled into the light". This one just came together. You can hear the room. The backing vocals are simple and beautiful.
Breathe In / Breathe Out
I've spoken about this song a few times but never in the context of the whole record. It was the last song we recorded and It came together very quickly. We used a drum machine that someone had on their phone and recorded it one take, Jack Ladder and myself on two guitars. We added a few sparkly bits and the job was done. I wrote it as a bit of a joke. I was making fun of wellness types taking themselves too seriously. "Breathe in and breathe out at just the right amount, breathe in on the count of 1,2,3,4"
More like this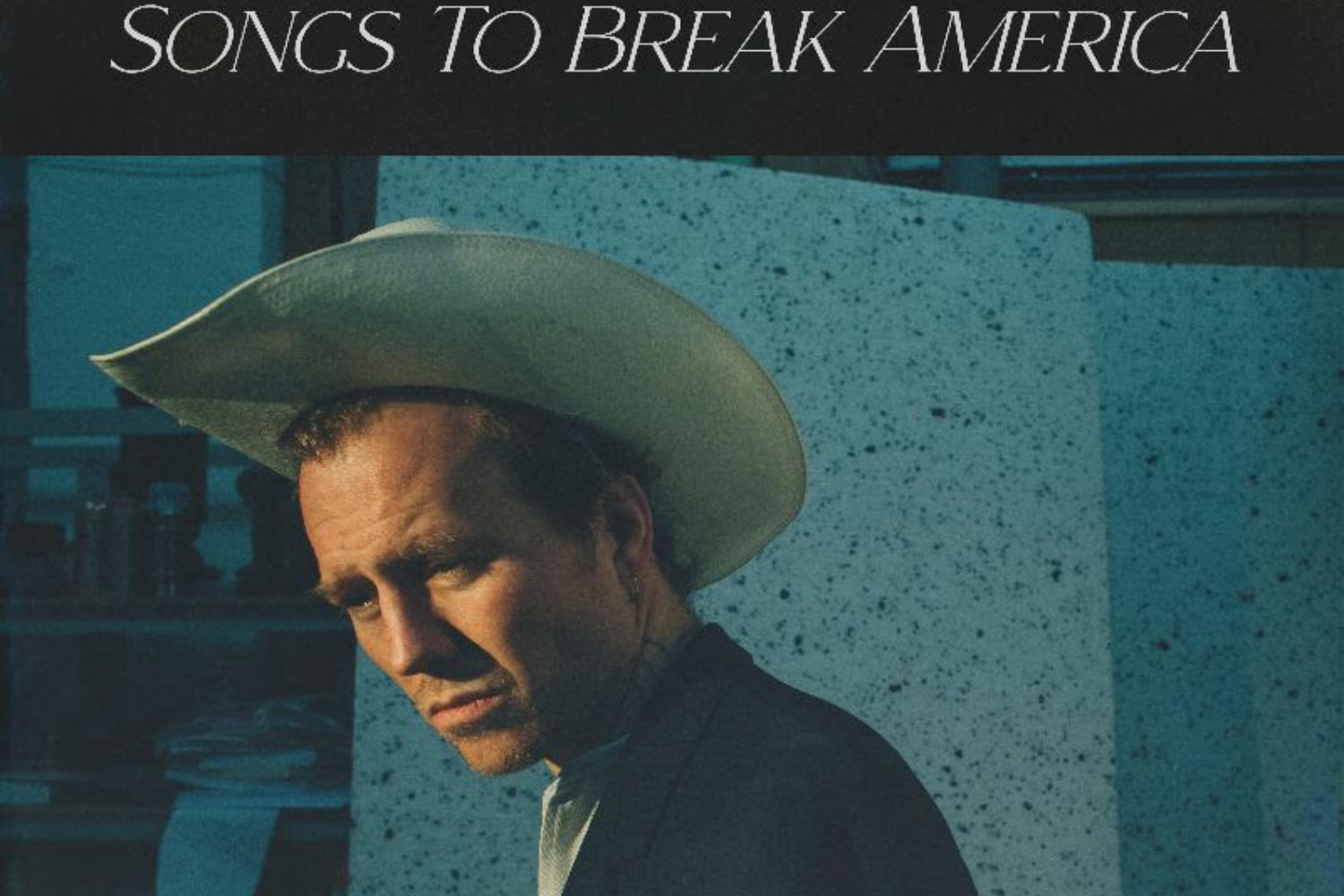 Good, old-fashioned songwriting with a country twang.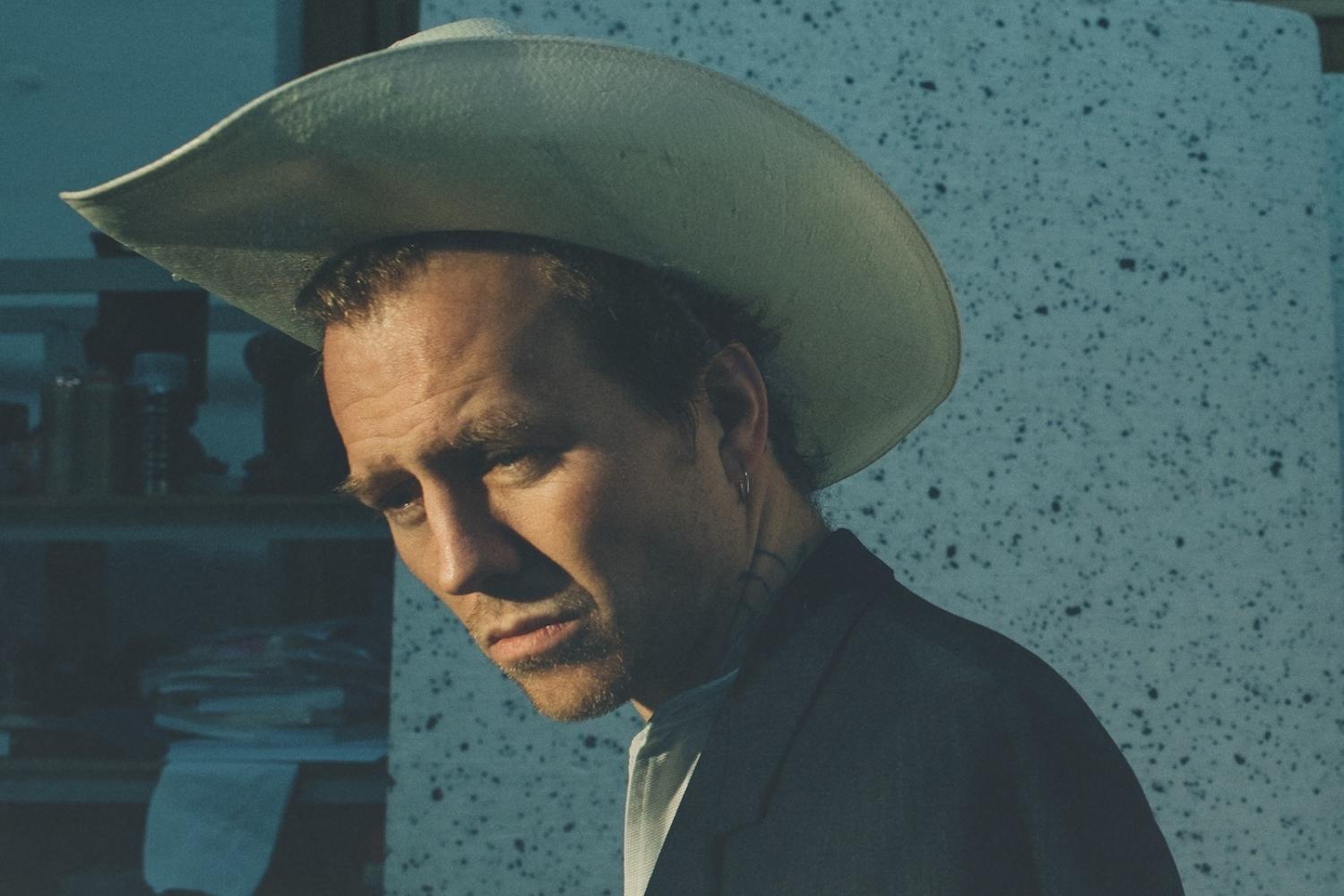 His second record arrives this November!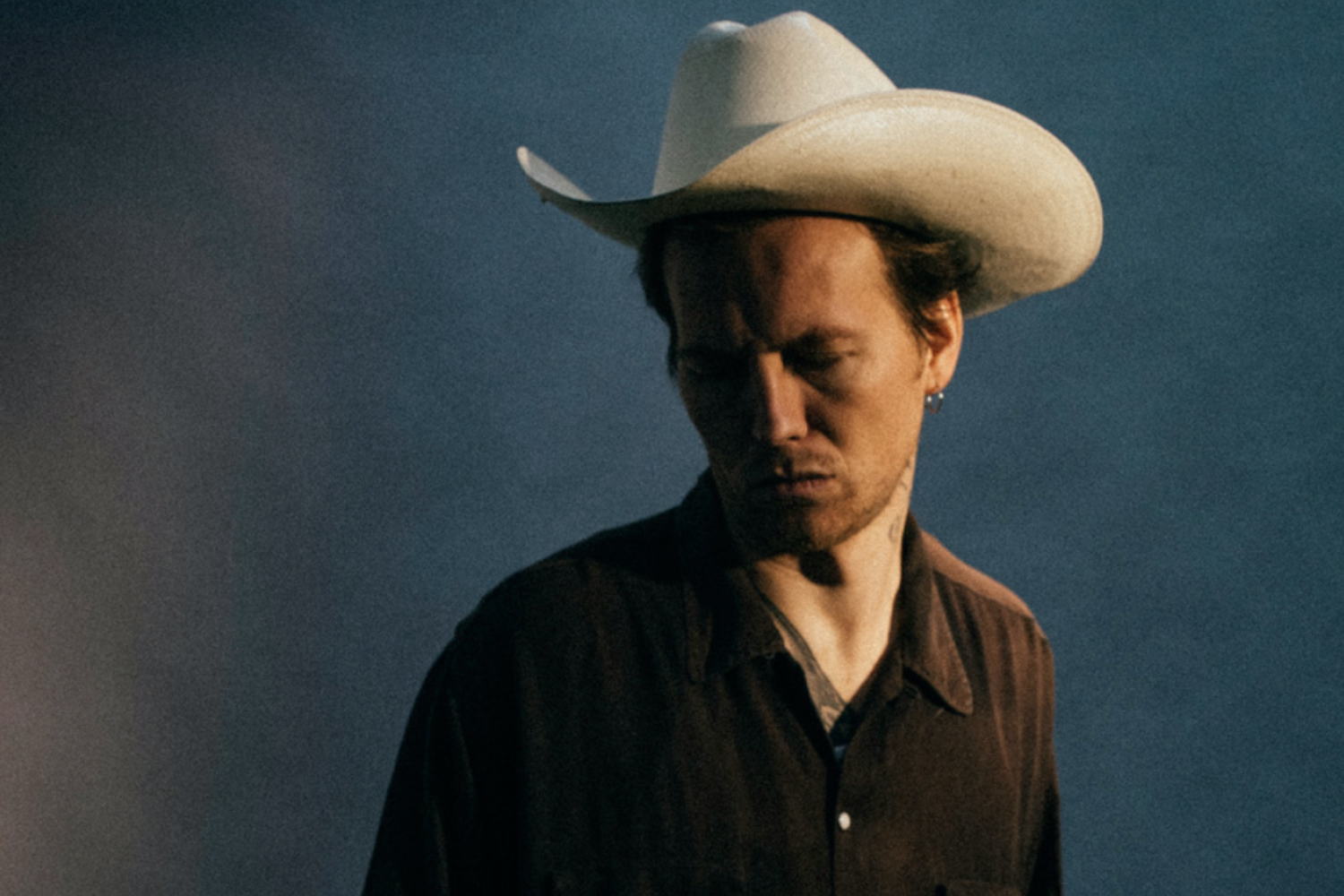 The new self-directed visuals, starring his family, were filmed in lockdown.