In partnership with Spotify
The Neu Bulletin (Curated by Thomas Headon & friends)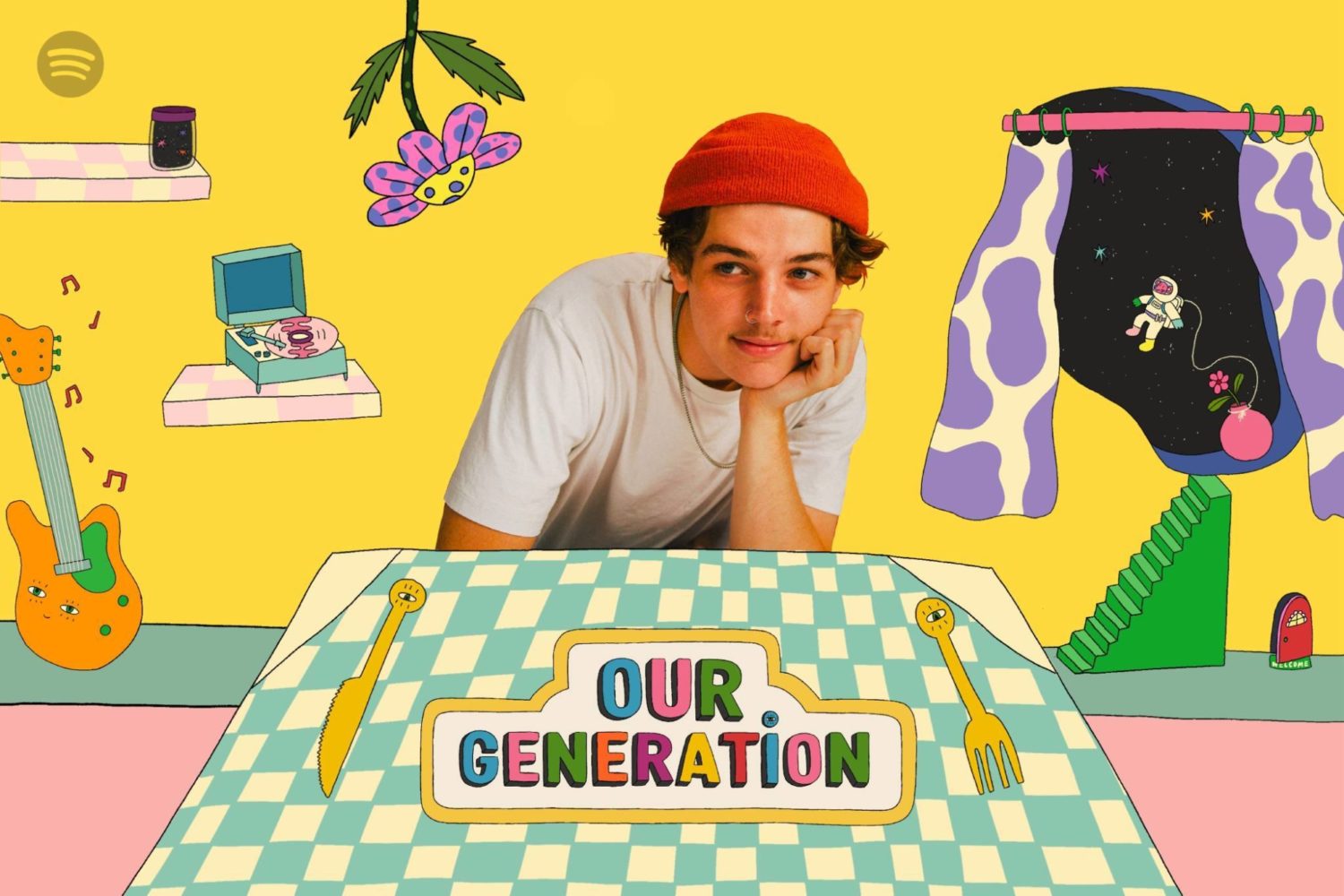 We're handing over the reins to Thomas Headon and friends, to take us through some of the new music highlights featured in his Spotify Our Generation takeover.
Every week at DIY, we share the Neu Bulletin; our guide to all the best new music released over the past week. And while we usually give you our verdict on loads of new tracks from exciting, emerging artists, this week we're doing something a little different…
To celebrate the relaunch of Spotify's Our Generation playlist, we've handed the reins over to Thomas Headon, the 20-year-old Melbourne-raised, London based artist who's taken over the playlist this week. In this edition of the Neu Bulletin, we team up with Thomas to give you the lowdown on some of the tracks that have been included his Our Generation takeover.
From Alfie Templeman to Clairo, Alexander 23 to Remi Wolf, there are loads of incredible new artists to discover below. Dig into some of Thomas' selections below, and check out his full takeover now.
Alfie Templeman - 'Forever Isn't Long Enough'
Alfie [Templeman] is one of my friends and he's just pumping out music at the moment. All of it's amazing, but when I heard 'Forever Isn't Long Enough' I was just blown away - he's 17 years old, and he produces and writes everything himself which is mad. I love that song and I love him. We've been meaning to write together for a while, and we're doing something together that I'm not allowed to talk about yet… (Thomas Headon)
The humble discotheque may feel like a thing of the past - right now, especially - but its spirit will always live on: not least in the new funky number from LA musician Remi Wolf. Having already established herself as someone who is quite fond of a good time - shout out to the care-free pop nugget that was her last single 'Woo!' - dedicating an entire track to the 'Disco Man' - who has a lot of disco pants, fyi - feels even more addictively fun. Sugary sweet and perfect for the scorching summer we're all praying we have, dig out your shades, buy yourself a tinnie or two and let your hair down to this one. (DIY)
Sycco - 'Dribble'
She's Australian and I just DMed her saying she was cool and that I wanted to be friends, and now we are. She's probably one of my favourite things in Australian music right now. I first found her track 'Nicotine' on a playlist, and then she released 'Dribble' after that. She's so funny and so much fun, and her music is dope. (Thomas Headon)
BENEE feat. Gus Dapperton - 'Supalonely'
A new kind of heartbreak anthem, New Zealand star-in-the-making BENEE's collaboration with Gus Dapperton is a much more vibey offering that its title might first hint. Driven by a sunshine-soaked groove and a slick-but-sugary chorus, it's a track which transforms classic break-up woes into something altogether more liberating. An infectious surefire hit to lift the spirits. (DIY)
Alexander 23 - 'IDK You Yet'
It's such a great song, and he's such a great guy. In a weird way I feel like he's a bit of a father figure to a lot of people in this playlist; everyone seems to know him. One of my favourite songs of all time is one of his called 'Dirty AF1s' but this is just his most recent track - I could fill this playlist with 100 songs of his. (Thomas Headon)
Holly Humberstone - Falling Asleep at the Wheel
The title track of her recently-released debut EP, 'Falling Asleep at the Wheel' manages to encapsulate the moody poetics of Holly Humberstone's songwriting perfectly. Introduced sparsely with just her vocals and a piano, it's a song which soon transforms into a dark and slinky offering, punctuated by intriguing beats and glitchy vocals. (DIY)
Clairo - 'Sofia'
Everything Clairo's doing right now is killing me. I found 'Sofia' when it blew up on TikTok but I think it's a perfect song. Even though Clairo's a much larger artist, I think she fits in with this landscape of the playlist quite well. The stuff she's singing about is what a lot of these artists also sing about, where music is the way of them talking about their feelings. Whether that be sex or falling in love or break ups or dancing, all of these songs feel like the way the artist has been able to process their thoughts. (Thomas Headon)
Beabadoobee's takeover of Spotify's Our Generation playlist is available now. Check it out below.
Brought to you as part of our partnership with Spotify UK.

Get your copy of the latest issue