Watch
Lost Horizons team up with Porridge Radio for 'One For Regret'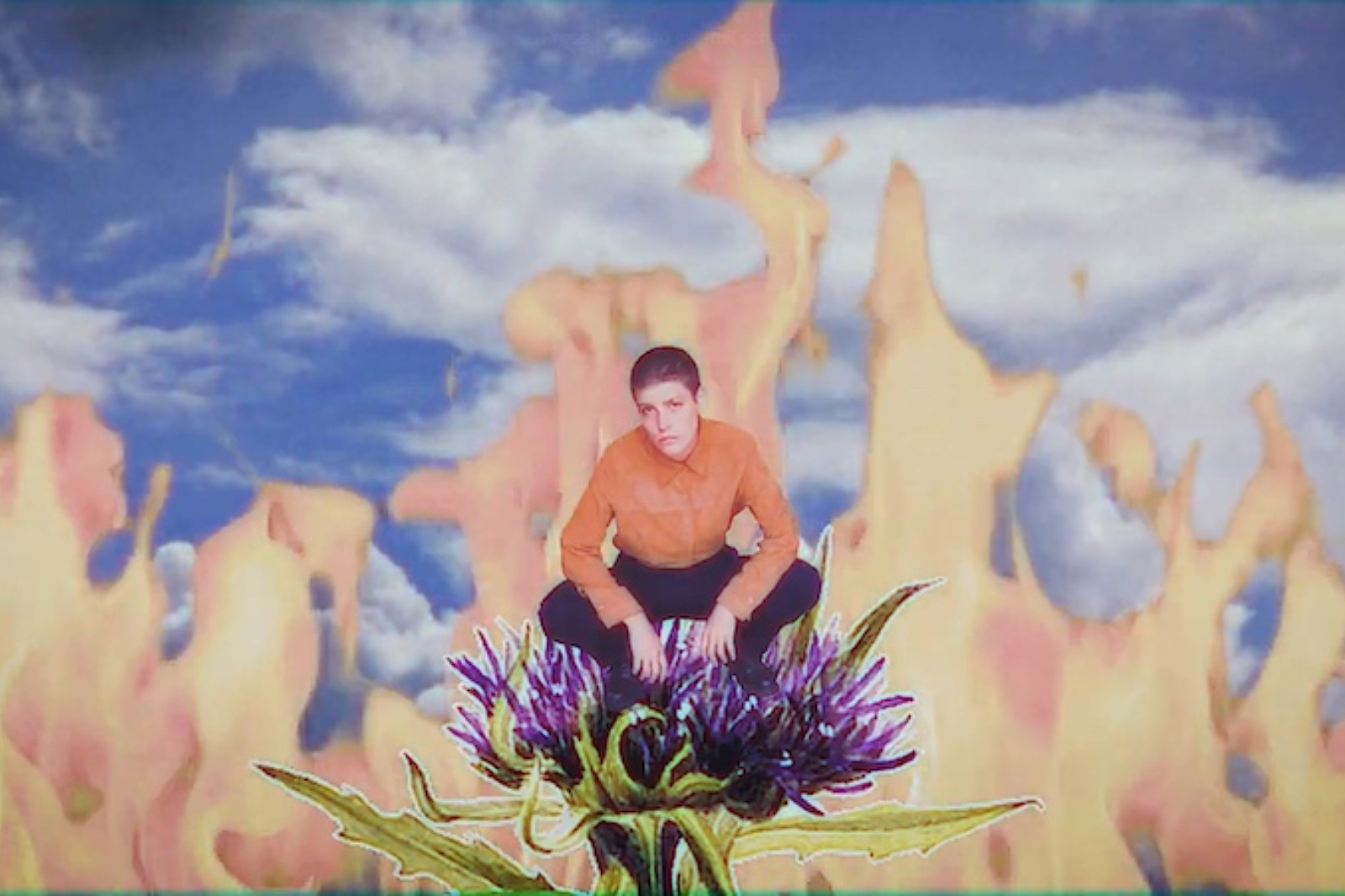 Lifted from Part One of new double album, 'In Quiet Moments'.
Following the announcement of their new double album 'In Quiet Moments', Lost Horizons - the project of Cocteau Twins' Simon Raymonde and Richie Thomas of Dif Juz - are sharing brand new track 'One For Regret', featuring Porridge Radio.
"The process of collaborating on 'One For Regret' was really fun for me," Porridge Radio's Dana Margolin explains. "Simon sent me an instrumental to write lyrics and vocal melodies for, which isn't a way I've written in the past and helped me think about songwriting in new ways. It was really cool to be a part of this, and I'm excited to share this song."
Simon adds, "I was clearing out my cupboards earlier this year and found the old drum machine and pedals I used in some of my early Cocteau Twins days and dusted them down and started messing about with them. The sonics that came out of my improvisation felt like they represented both elements of my past and my future. I'd wanted to work with Dana since I heard Porridge Radio a few years ago and we met at The Great Escape here in Brighton and I thought she might like the vibe of this piece. Once Richie added real drums to it, it felt dark and exciting and Dana really got inside the skin of it all and captured those feelings I had with her intensity and words."
Lifted from Part One of the double album, which will arrive on 4th December with the second half being released next year, 'In Quiet Moments' also features John Grant, Penelope Isles and many more.
Check out 'One For Regret' and the full track list below.
'In Quite Moments' Tracklisting:
Part 1:
1. Halcyon feat. Penelope Isles
2. I Woke Up With An Open Heart feat. The Hempolics
3. Grey Tower feat. Tim Smith
4. Linger feat. Gemma Dunleavy
5. One For Regret feat. Porridge Radio
6. Every Beat That Passed feat. Kavi Kwai
7. Nobody Knows My Name feat. Cameron Neal
8. Cordelia feat. John Grant
Part 2:
9. In Quiet Moments feat. Ural Thomas
10. Circle feat. C Duncan
11. Unravelling In Slow Motion feat. Ren Harvieu
12. Blue Soul feat. Laura Groves
13. Flutter feat. Rosie Blair
14. Marie feat. Marissa Nadler
15. Heart Of A Hummingbird feat. KookieLou
16. This Is The Weather feat. Karen Peris