Introducing
Get To Know… Lowertown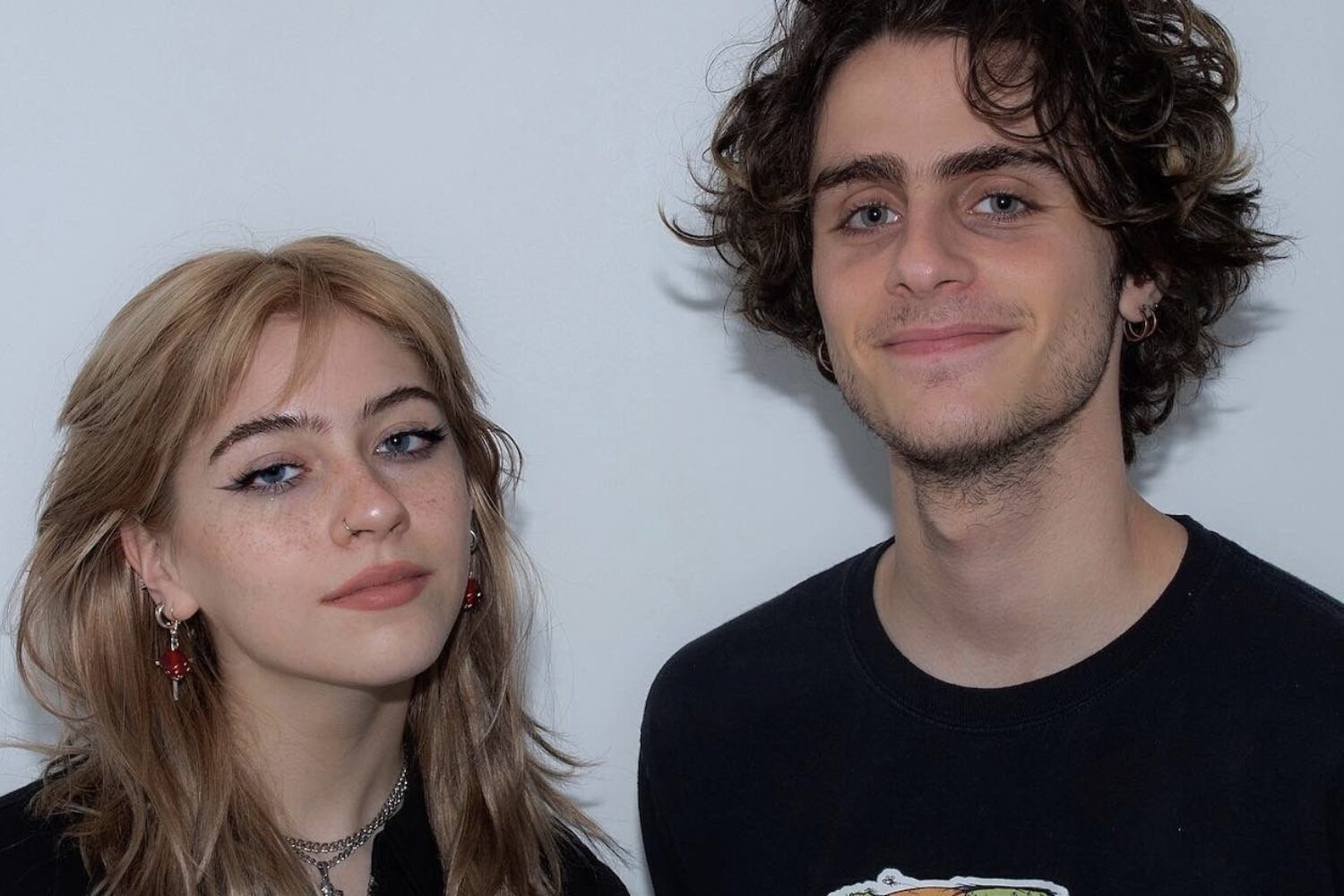 With their new track out now and a brand new EP on the way, meet the fast rising Atlanta indie duo.
Hello and welcome to DIY's introducing feature, Get To Know… getting you a little bit closer to the buzziest new acts that have been catching our eye as of late, and working out what makes them tick.
Recently we've met Liverpool-based indie newbies Courting, West London's Jelani Blackman, alt-pop newcomers moa moa, lo-fi lovelies SCORS, and now we're hopping across the pond to Atlanta to introduce you to Lowertown.
Recently signing to Dirty Hit, the teenage duo - made up of Olivia Osby and Avsha Weinberg - make luscious lo-fi indie bops, and they're sharing their latest track 'Tourist Trap' today.
"'Tourist Trap' was a song written during my senior year of High School," Olivia explains. "At this point in my life, the only thing that existed was an uncomfortable repetitive cycle of going from home to school over and over. I felt like I lived in this box where I would do homework, watch TV, write college applications, listen to and write music, then sleep, and then I'd wake up and travel to another box where I would sit for eight hours a day taking notes, being quiet, dozing off, or counting down the seconds until I got to move to the next period of class which felt the exact same as the last. I think a lot of us get trapped in a 'box' whether it's the thought loops we get locked into or our daily routine. We can sometimes cage ourselves into this repetitive, mind-numbing cycle that starts to feel like the only possible way of doing things. You kick into this form of autopilot where everything feels deadened, or less exciting and time seems to slip away without you even paying attention to it. It can be a hollowing experience being in the box for too long. Like you're doing all the things you're supposed to do to get by and you can keep up outward appearances fine enough but you're just a husk of your complete self and you're not experiencing life to the fullest extent it can be experienced. You can't remember a time before living in this 'box' and you can't imagine life outside of it because the unknown is terrifying."
The latest glimpse of their newly-announced EP 'Honeycomb, Bedbug', which arrives on 11th December, we sent them over some qs to find out a lil' bit more about them.
Describe your music to us in the form of a Tinder bio.
We both know why we're here >:).
We just want 3 things:
1. Download our album
2. Be a freak
3. Tell us our blend of electronic and lo-fi indie paired with our personal and narrative-driven lyrics create a melancholic yet hopeful mood.
What's your earliest musical memory?
We've both had very different musical upbringings so we both have pretty different answers.
Avsha: My first musical memory is going to an Israeli Hip Hop group called Hadag Nachash in Atlanta. At the time, I was either being shown electronic music, The Beatles, or traditional/popular Israeli music, so this really popular group came to Atlanta from Israel and my parents really wanted to take me (I was about 6 at the time). I fell asleep on my dad's shoulders and drooled on his head for more than half of the show. I wouldn't say this was an instrumental experience in pushing me towards being a musician, but it was my first.
Olivia: The earliest musical memory i have with music was my second concert. It was the Miley Cyrus / Hannah Montana "Best of Both Worlds Tour". I think I was around 7 and it was the loudest experience of my life. Our seats were right next to one of the giant speakers and it was ear bleedingly loud. My little sister ended up crying the entire night because the insane levels of noise and my ears felt like they were ringing for days after. Definitely a memorable experience, probably one of my earliest memories I have.
Who were some artists that inspired you when you were just starting out (and why)?
Olivia: I think the first artist that we both got into together was Alex G; his songwriting and lyricism feel so natural and homey like a close friend telling you a story. As well as his incredibly spontaneous approach to music where he has dropped countless songs and albums off most streaming platforms just for his enjoyment and for the love of making music. His earlier, unreleased music is some of our favorite in his discography; we listen to it religiously. At the beginning of our friendship, our musical tastes were
pretty different, as were our inspirations, but as our friendship continued our tastes have become much more similar. Elliott Smith's unique way of describing events and feelings in his writing as well as his insane chord and key changes have always been really
powerful to us.
Avsha: Animal Collective and Radiohead's use of electronic sounds and samples to create acoustic sounds have been hugely important in directing us to our own unique sounds using aspects of our environment and lives; we record almost all of our tracks in the studio in my basement, and we try to keep as much of the natural environment sounds in as possible, so sounds of running water, people running on the floor above, and A/C hum are pretty consistent in most Lowertown tracks. That same influence of the environment and room as well as The Microphones raw and distorted sound paired with its super painful, real, and naturalistic lyrics also helped us see that there was a way to make the music that we wanted without having to give up the deeply personal parts of the lyric writing. The personal and crazy environment that Aphex Twin's music is able to create pushed us to be as creative as possible when defining our sound.
You're from Atlanta! What do you think of the music scene there at the moment?
Olivia: The indie scene is definitely in an awkward phase at the moment. The generation of kids at the heart of it that put on the shows and made the music have gotten older, graduated college, and moved away or stopped coming around any more. And sadly not many kids our age or younger have started joining the scene. At the moment Avsha and I are the youngest band in the Atlanta indie scene right now which is pretty sad considering we started at 15-16 and now 3 years later no one younger has come in after us. I hope once stuff is safer, more young people have the passion to keep the scene going. Other than the Indie scene, stuff was doing really well in the electronic/ dance music scene here as well as the trap/rap and punk scene.
There are many fond memories of all the great shows put on, people met,
and the house and the indie venues that used to be here. A personal sad part about corona for us is not just that shows and parties can't be happening right now, but most of the OG indie Atlanta venues have been forced to shut down permanently. Places that most of us grew up going to and playing shows in. Really the most formative places of my teenage years are all now boarded up and empty. It's quite depressing to see. Most of my favorite venues in Atlanta have been forced to close and it really feels like a piece of you goes with them. Even the place we had our last show before corona has been forced to close. Ironically enough its where I saw my very first DIY show when I was 15 and it ended up being my very last DIY show as well (at least for a good while).
We need to save our independent venues!!! This shit is important to so many people.
Are there any other artists breaking through at the same time that you take inspiration from?
Avsha: Mid Air Thief is a South Korean artist that recently had a breakthrough album called Crumbling. It's this crazy, instrumentally dense, beautiful album full of crazy colors and electronica sounds but still with a folk influence. It's one of the most unique projects around right now. The production just bounces all around in your brain . He makes incredible art and he deserves all the hype.
Who would be your dream collaborator?
Avsha: Thom Yorke and Alex G are probably our dream collaborators. I think getting Thom Yorke to sing on top of some folky chords would be a crazy thing to hear. Even better would be Thom Yorke, Alex G, and Olivia all singing in a trio over some electro folk. It would be the most epic collaboration of the century.
Olivia: But for real, Alex or Thom if you ever need a female vocalist… i'm here waiting
Musically or otherwise, what are you most looking forward to this year?
Avsha: Definitely dropping this EP (Honeycomb, Bedbug)! We worked on that project from the second we dropped our first album (Friends). I think it shows a clear progression from our first batch of songs and has a lot to say. We're excited for everyone to finally hear it. Dropping music is one of my favorite things in the world and we're both really proud of this project.
Olivia: I think Avsha and I are going a little crazy and as a result of the lockdown we've already made some crazy stuff . Really excited to see the crazy stuff other artists have made. As more and more shit hits the fan, it's gonna be increasingly more important for art to continue and for people to keep doing whatever makes them happy and maintain their sanity.
If people could take away one thing from your music, what would it be?
Olivia: I hope our music makes you feel less alone in this world. I hope it makes you feel connected to someone else when you listen to it. I hope it can help articulate confusing feelings that have been hard to pin down or describe. Music has always been an emotional refuge for me; a place I can feel a connection to someone who has felt how I've felt before or is just as confused about everything as I am. I try my best to be as vulnerable and honest as possible about my feelings and life experiences in hopes someone else out there who is in the same place knows they're not crazy and that they can get through it all just as I did.
More like this
It's the Atlanta duo's first release with Dirty Hit!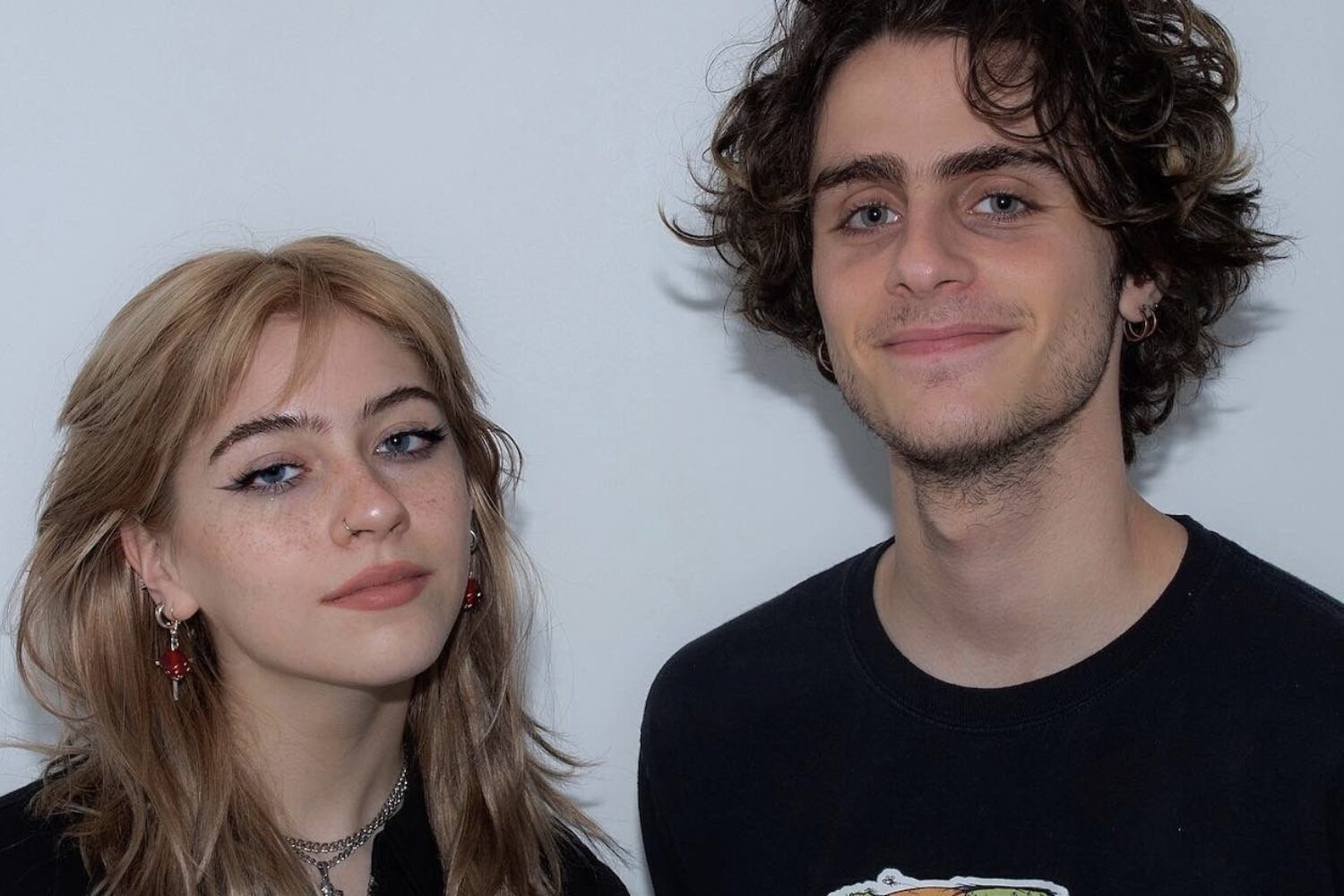 It's the Atlanta duo's first release via Dirty Hit!