Watch
The Lounge Society share new single 'Burn The Heather'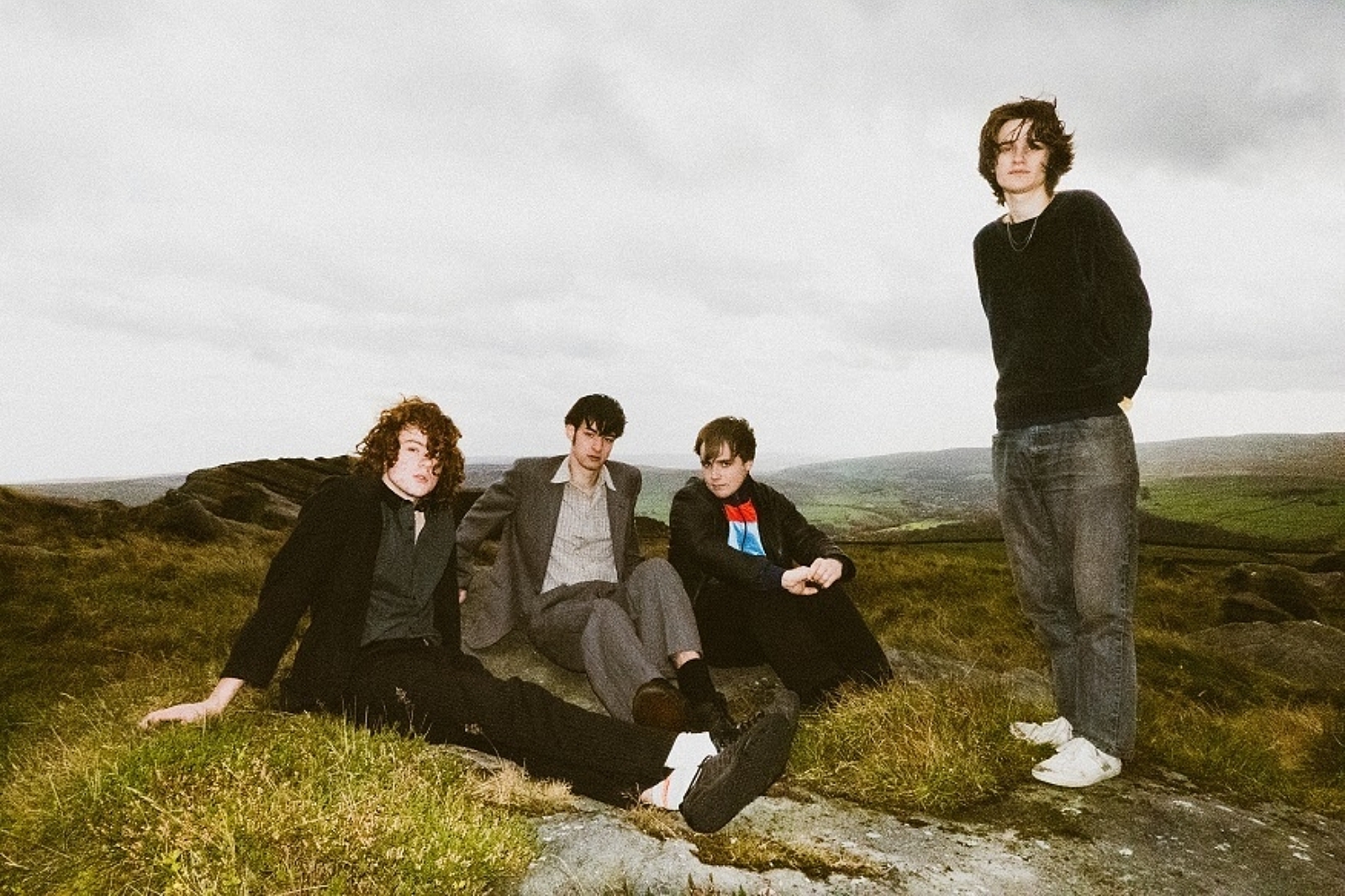 The new'un follows their March debut single.
After the release of their debut single 'Generation Game' back in March, The Lounge Society are back with follow-up track 'Burn The Heather', and its been worth the wait.
Speaking on their latest, the group say, "'Burn the Heather' is a song deeply rooted in where we come from. The lyrics are our interpretation of some of the darker aspects of where we live, and our personal reaction to them. Musically, 'Burn the Heather' is intended to be an adrenaline shot to the brain. We wanted this to be the second single all along. We don't want to be just another post-punk band, and we knew Heather would keep people on their toes. Unlike a lot of our tracks, the guitars are quite minimal and the rhythm really carries it, and we think it works really well. We want to make people move."
Accompanied by a new vid, director Nick Farrimond adds, "Born from the sense of injustice surrounding irresponsible land owners who clear heather from the moorland for grouse hunting, (resulting in increased flood risks below in the valley where we all live) we decided to portray caricatured versions of grouse hunters, dressed head to toe in tweed and showing total disregard for the landscape and devoid of any values, morals or ethics. The band play the parts of grouse, making their way across the moors, dressed in fetching red boiler suits and unaware of the impending danger they face. What ensues is general carnage as the grouse are hunted one by one, each meeting a grizzly, untimely end…or do they? You'll have to watch the video to find out."
Check it out below!
See The Lounge Society live at the following dates.
APRIL
03 - Fair Play Festival, Manchester
30 - Newcastle University SU, (supp. The Orielles)
MAY
01 - Stag & Dagger, Edinburgh, UK
12 - The Windmill, London, UK
15 - Tom Thumb Theatre, Margate
16 - Heartbreakers, Southampton
17 - Hare & Hounds 2, Birmingham (supp. bdrmm)
19 - Crofters Rights, Bristol
20 - Sidney & Matilda, Sheffield
21 - Castle Hotel, Manchester
22 - A Slow Education Festival @The Crescent, York
JULY
02 - The Trades Club, Hebden Bridge