Watch
Lokoy releases new single 'a mistake'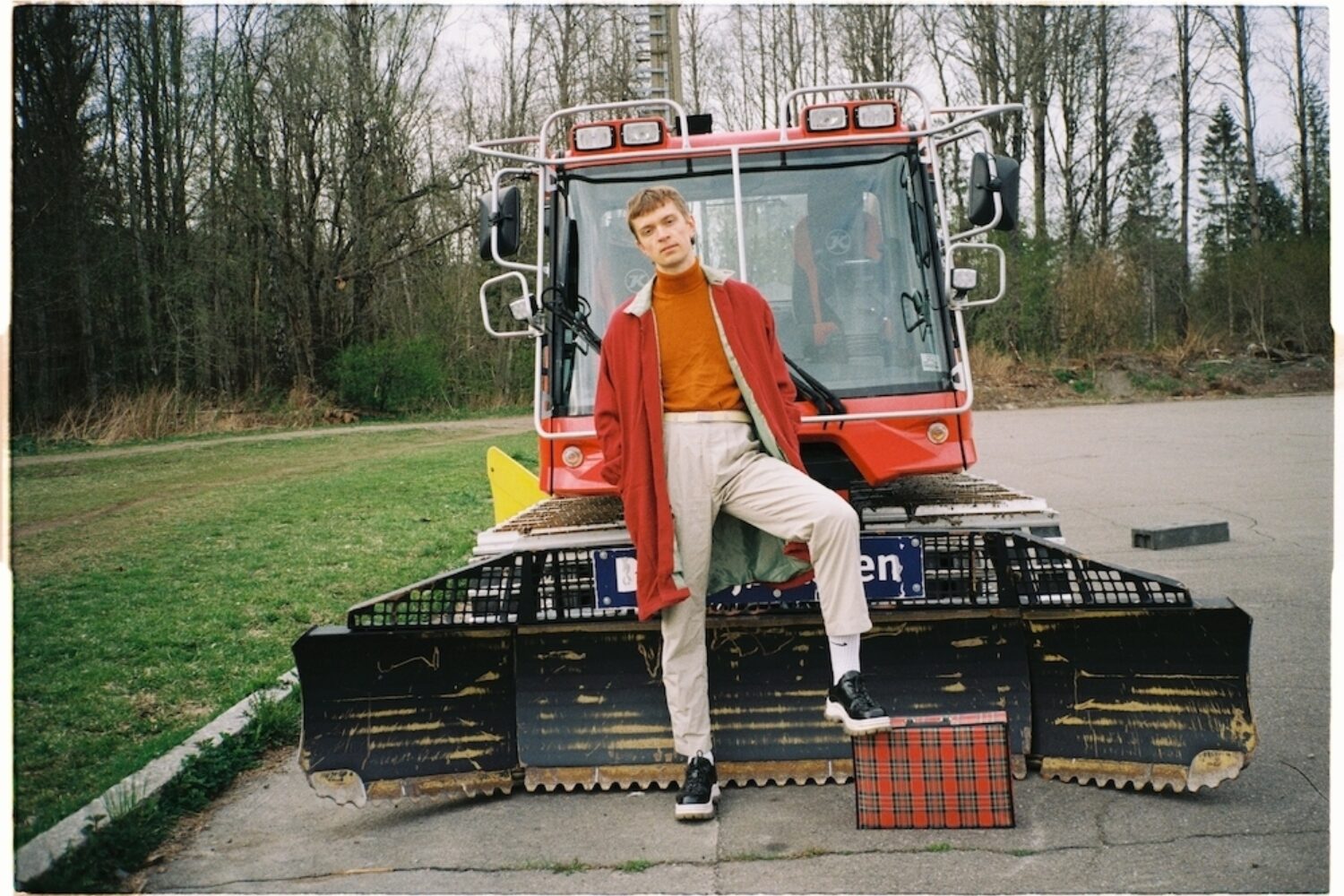 His latest also features Emilie Østebø.
With his debut album 'Badminton' set to arrive on 22nd January, Sløtface bassist Lokoy (aka Lasse Lokoy) is giving us the latest taste of what to expect, teaming up with Oslo-based Emilie Østebø for new single 'a mistake'.
"I first met Emilie when she was playing support for Sløtface a few years back and I remember all of us thought she was the greatest support band we've ever had," Lokoy explains. "Earlier this year we met in my studio together with Tor-Arne and just kept cooking on Emilie's demo. We added a ton of guitars, and some dirty bass-synths and drum machines and BOOM. It just fell together nicely."
Adding more context to the lyrics, Emilie says "It's nothing too complicated; it deals with the relationship between two people, the dynamic between them. Often I feel like songs are a parody of yourself. The chorus of 'a mistake' is sort of a parody of the self-indulgent things you imagine saying to a person you've just had a fight with. I wrote the melody of the post-chorus on guitar, but Lasse had the idea to sing it instead. The childish and sarcastic tone of that melody when sung perfectly communicates the petulance of the lyrics."
Check it out below.
'Badminton' Tracklisting:
1. classic city girl
2. relay (with Nils Bech)
3. [weak soup]
4. both eyes (with Safario)
5. [young boy]
6. morning sun (with Sofus)
7. badminton
8. a mistake (with Emilie Østebø)
9. [freaking disaster]
10. murder in my mind (with Moyka)
11. i never missed you like i do now
12. limbo
13. glitter
14. [stekt bacon]
15. ghost town