In partnership with Spotify
The Neu Bulletin (Curated by Beabadoobee)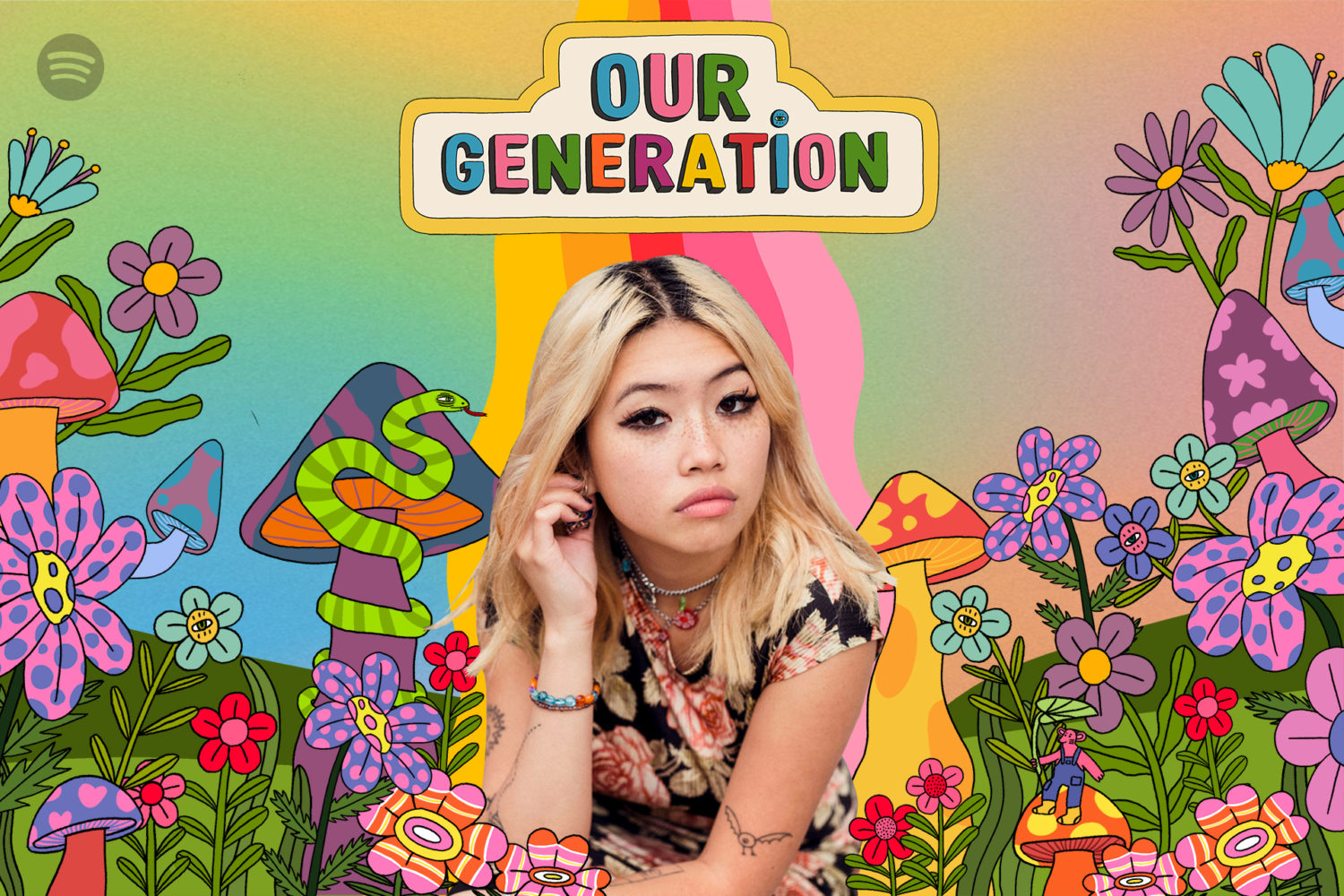 We're handing over the reins to Beabadoobee, to take us through some of the new music highlights featured in her Spotify Our Generation takeover.
Every week at DIY, we share the Neu Bulletin; our guide to all the best new music released over the past week. And while we usually give you our verdict on loads of new tracks from exciting, emerging artists, this week we're doing something a little different…
To celebrate the relaunch of Spotify's Our Generation playlist, this week we've handed the reins over to former DIY cover star Beabadoobee, who's taking things over this week. In this edition of the Neu Bulletin, we team up with Bea to give you the lowdown on some of the tracks that have been included her takeover of Our Generation.
From Arlo Parks to BLACKSTARKIDS, there are loads of incredible new artists to discover below. Dig into some of Bea's selections below, and check out her full takeover now.
Viji - Are You In My Head
I genuinely play this song on repeat. I don't know what else to say about this song but I've been listening to it so much. I am a huge fan, basically. (Beabadoobee)
Alfie Templeman - Happiness In Liquid Form
A disco-tinged funk-filled number from the rising boy wonder, Alfie Templeman's 'Happiness In Liquid Form' is the kind of twinkling indie-leaning stomper that'll be running round your head all day. Happiness in musical form, basically. (DIY)
Jean Dawson - Triple Double
Already blazing a trail with his genre-blending boundary-pushing musical style, Jean Dawson links up with A$AP Rocky for the nostalgic sizzler 'Triple Double'. Reinvigorating classic indie influences with a refreshing modern flair, 'Triple Double' once again shows just why Jean is one of the most exciting acts around atm. (DIY)
BLACKSTARKIDS - FRIENDSHIP
I actually make a little cameo on this and shout out my brother, alongside other artists. Their whole album is like part of a radio show and it's all interlinked. They're amazing. (Beabadoobee)
Smoothboi Ezra - My Own Person
Not the George Ezra alter-ego we may have accidentally thought it was at first glance, Smoothboi Ezra is Ireland's finest new bedroom-pop talent. Unveiling sleek and twinkling new'un 'My Own Person', their latest is made for soundtracking coming-of-age films and summer romances. You love to see it. (DIY)
Beabadoobee's takeover of Spotify's Our Generation playlist is available now. Check it out below.
Brought to you as part of our partnership with Spotify UK.

Get your copy of the latest issue