Class of 2021
Class of 2021: Baby Queen
Slowly creating a fan-centric pop universe where sharing is caring, Bella Latham's kingdom awaits…
Few burgeoning pop deities have had a quicker jump into the spotlight this year than South African-born Baby Queen. Case in point? Back in May, the singer - aka Bella Latham - was working at Rough Trade on East London's Brick Lane, boxing records and sending them to people. Now - just six months later - she's retweeting their announcements to pre-order her new record. "It's so odd!" she exclaims. "Like, how has this happened in a year? I was terrible at that job. I do not belong in a 9-5. My name there was Bella Late-Than-Never, like better-late-than-never," she laughs. "I was doing that and then lockdown happened and I never went back to work!"
Now already the buzziest name on the scene, her anti-pop bops have rapidly swelled Bella's loyal fanbase, which she lovingly refers to as The Baby Kingdom. "That's the part of this whole experience that's been the most weird and shocking," she smiles. "You plan for this career like, 'I'm gonna do this, I'm gonna release this, and get that many streams or get that Grammy', but you never think there'll be people that actually care about what you're doing!"
Growing every day, the kingdom of mega-fans currently partake in 100-people-strong Zoom chats and have a WhatsApp group, with a few that Bella speaks to every day and FaceTimes every night. Some replica tattoos of the crown on her finger have even started making an appearance. As she talks about the community, she plays with fan-made bracelets adorned with the names of all of her songs - as well as Taylor Swift's albums, of course.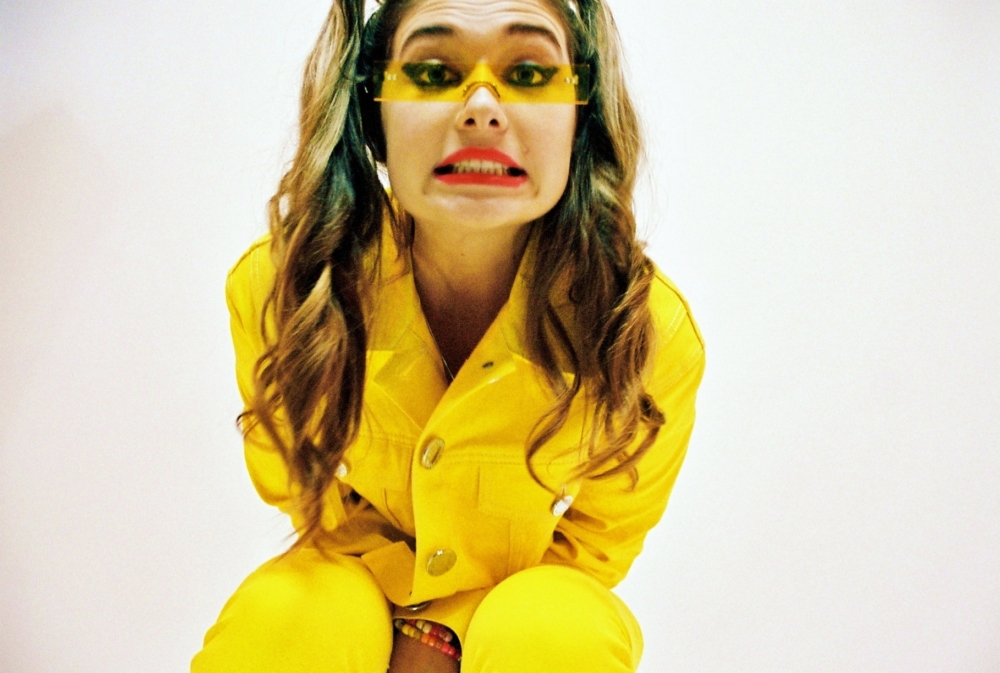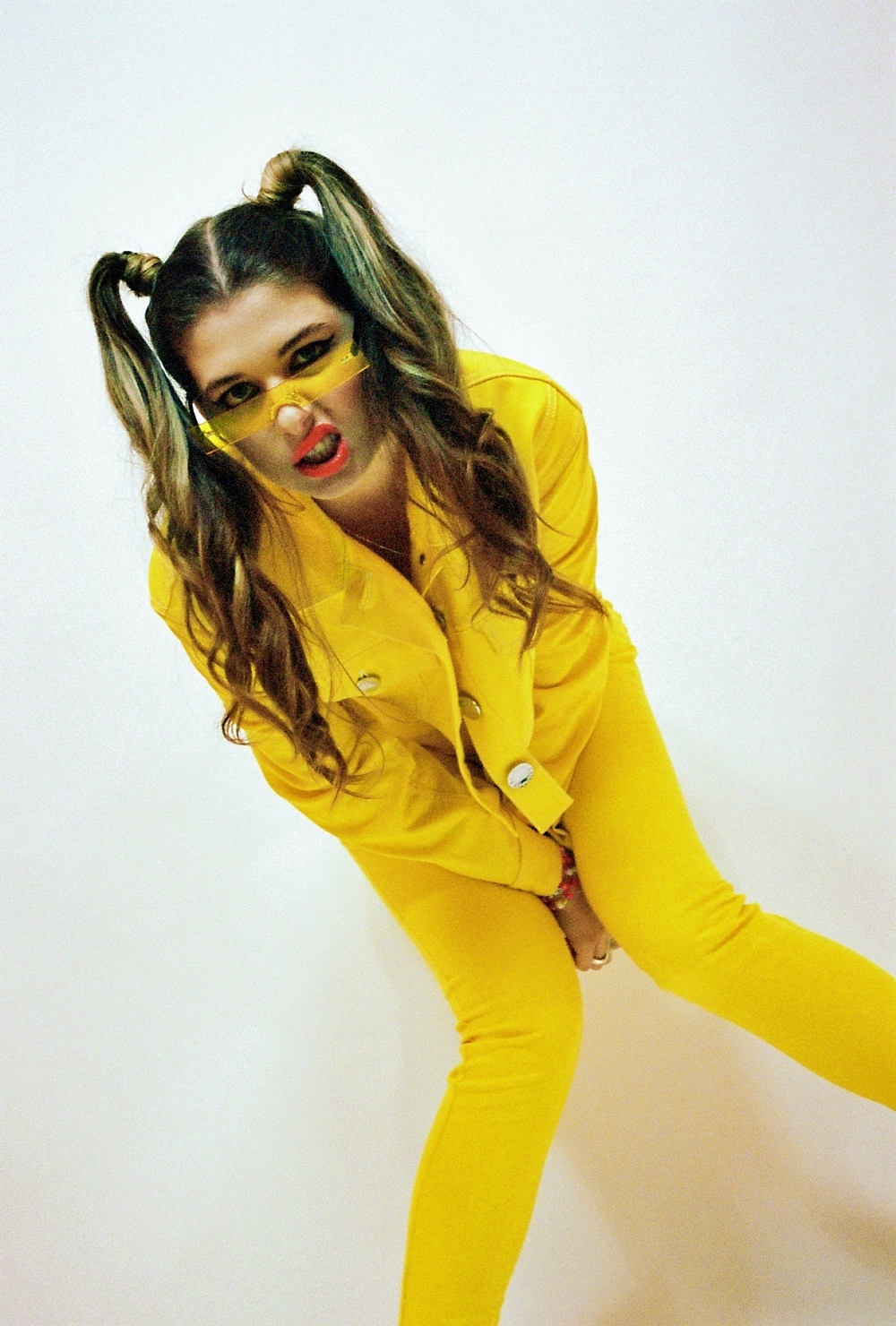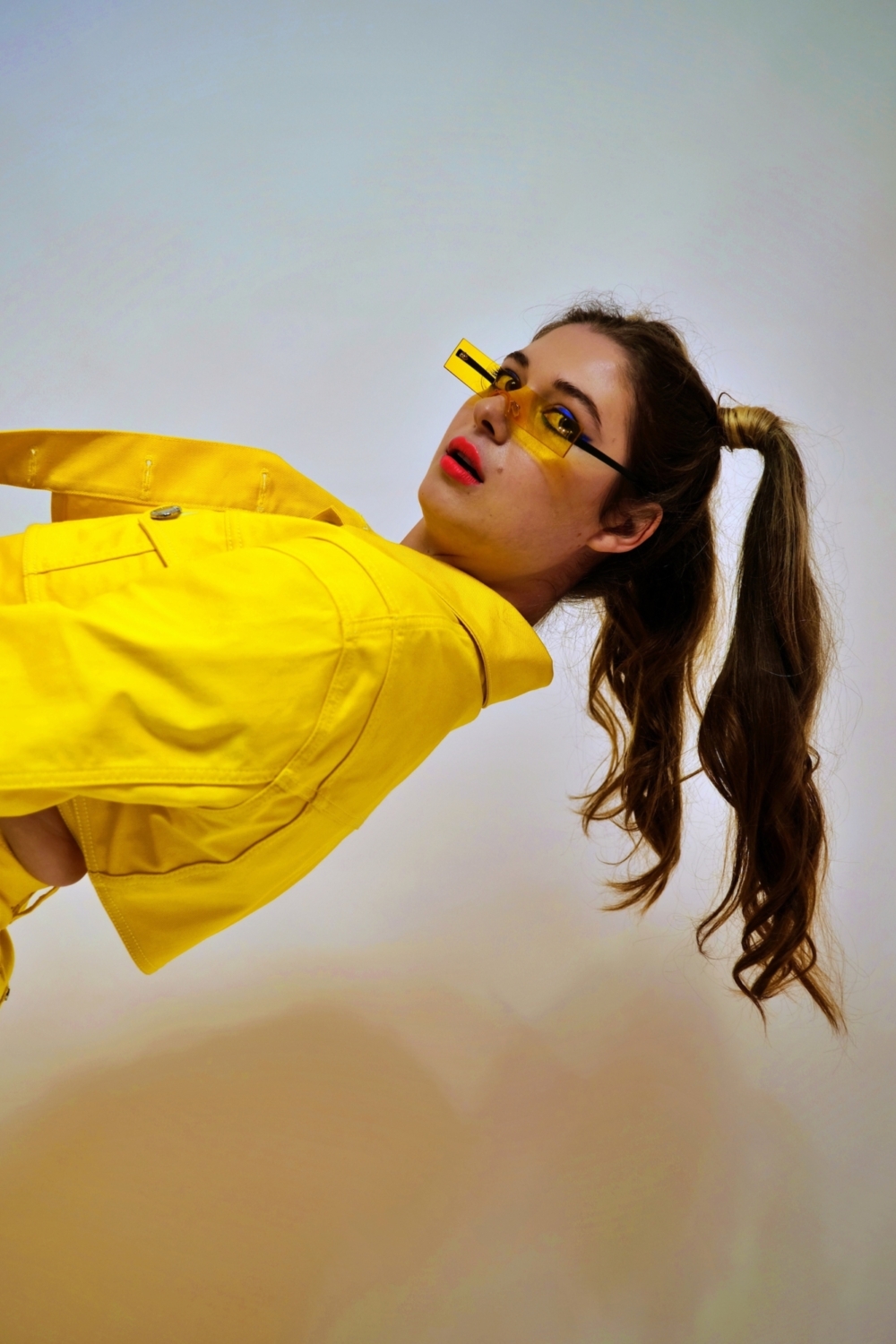 "If you're going to open up like this in your music, you have to be willing to let people in closer than other people might have to."
Show Us Your Party Trick!
"There's an extra bone in my chin! Do you feel the knob? I don't know what it is. What else can I do? Oh, I can make a frog noise! This is gonna be really wild when written down, like she's got an extra bone in her chin and can make a frog noise, haha… Party trick: she is secretly a frog."
A huge Swift stan herself, Bella attributes the ease that she chats with her fans to the fact that she is one herself. "I had a Taylor Swift fan account when I was 13: @SocietyOfSwift, it was iconic," she laughs. "So I understand it! I think that one of the ways you understand how to do this career and make the experiences for your fans as good as they can be - and why I feel like I'm really good with the people who listen to my music - is because I've been a fan, so I know what that experience is like. But it's weird when it's actually you. I look at Taylor and she's this perfect thing, and now people are looking at me and my life is a fucking shambles!"
It's this candidness about the ups and downs of her life that has resonated so much with her fans, discussing anxiety, social pressures, mental health and more, with an openness not often seen among her pop peers. "I think that honesty is definitely my thing," Bella nods. "That's why I speak to my fans maybe more than most people do, because when you open up to people about those issues - about depression, and eating disorders, and all this stuff - there's a really close connection. If you're going to open up like that in your music, you have to be willing to let people in closer than other people might have to."

Bella notes that her forthcoming music is a lot more honest even than her previous material. Due to land next year, following recently-released November debut EP 'Medicine', her upcoming music marks a new Baby Queen era. "There's a big change creatively, and we sort of go into a different world. It's very adolescent," she explains. "I don't even know how to explain it without giving it away! It feels like a very teen angst, adolescent journey to being a functioning person."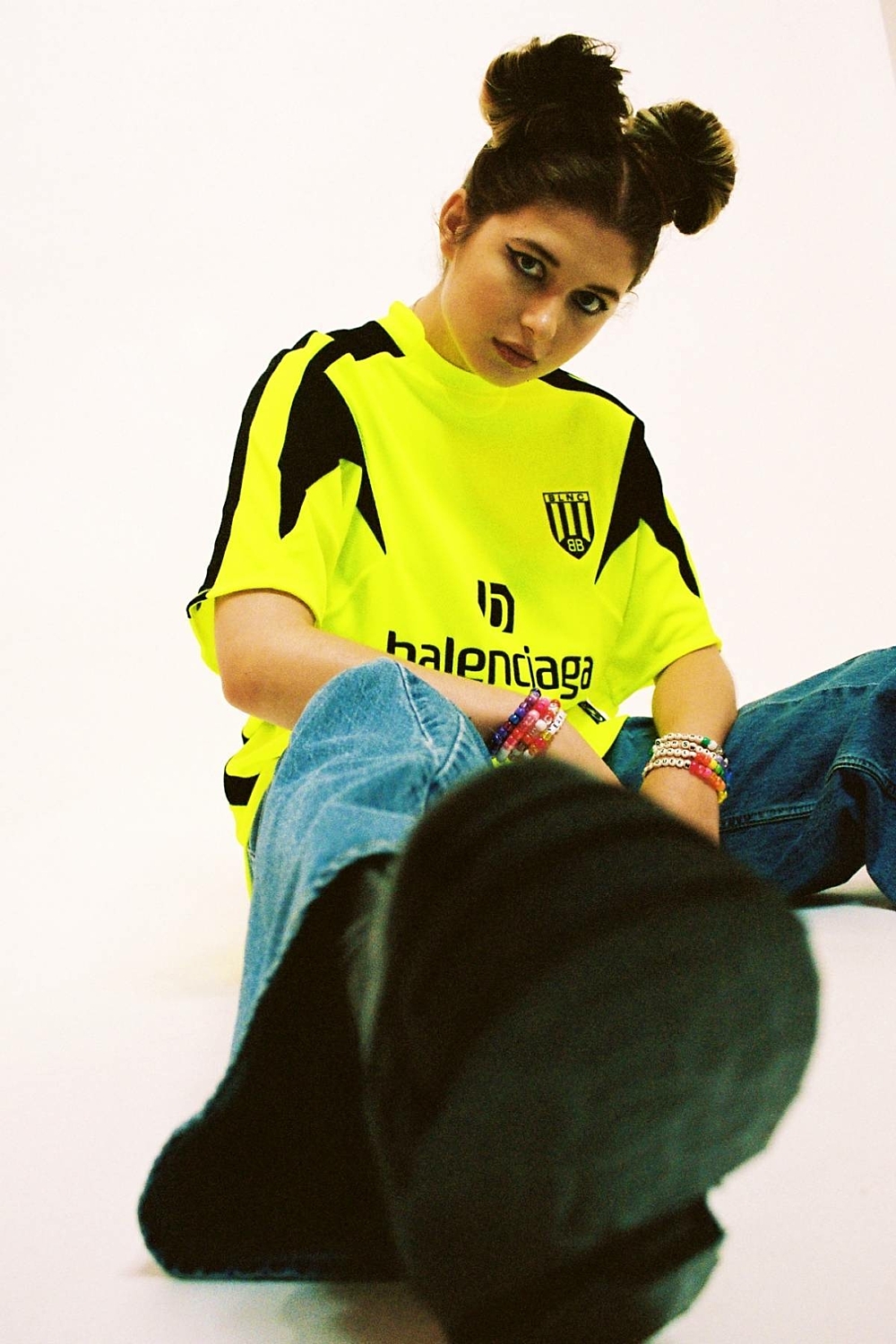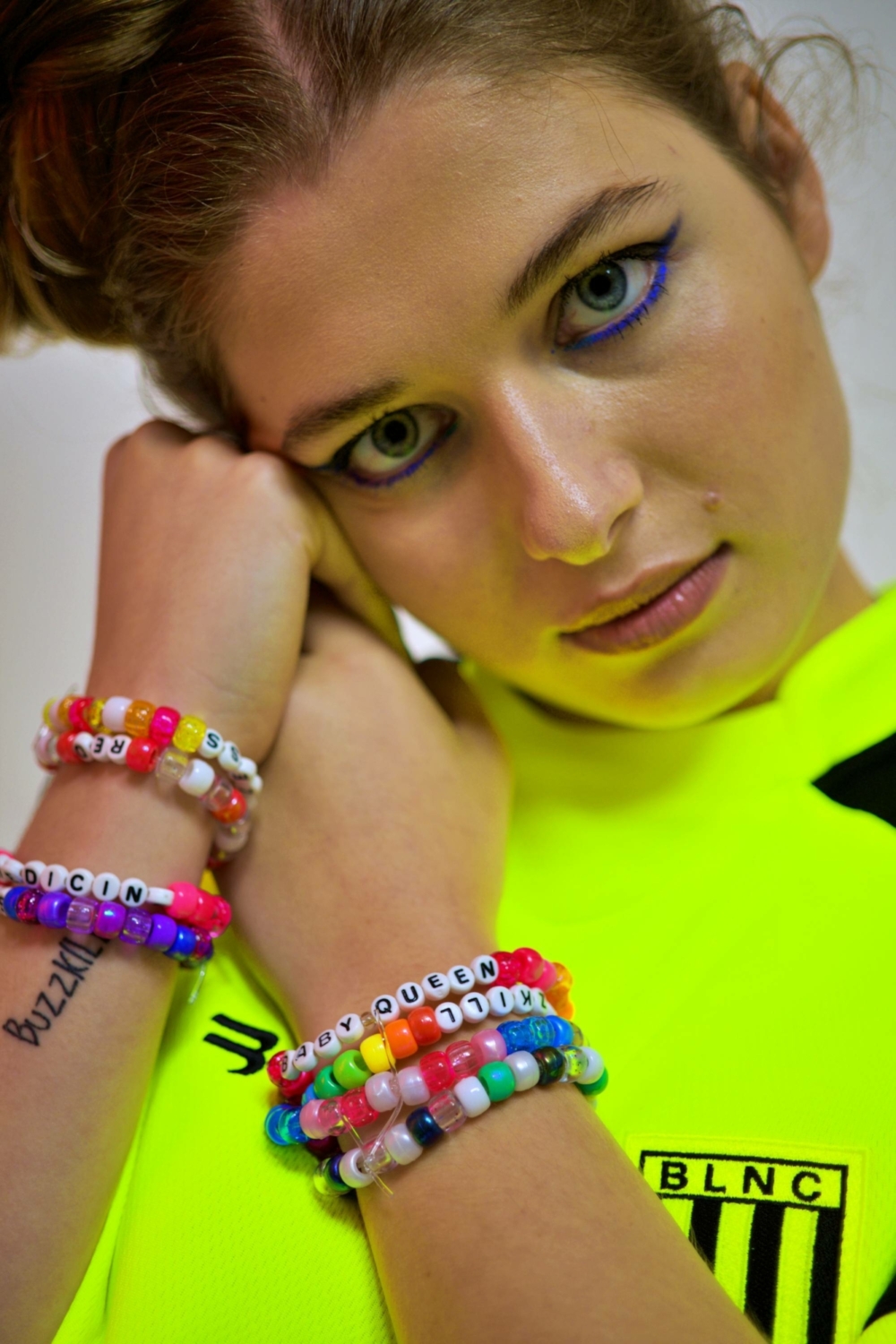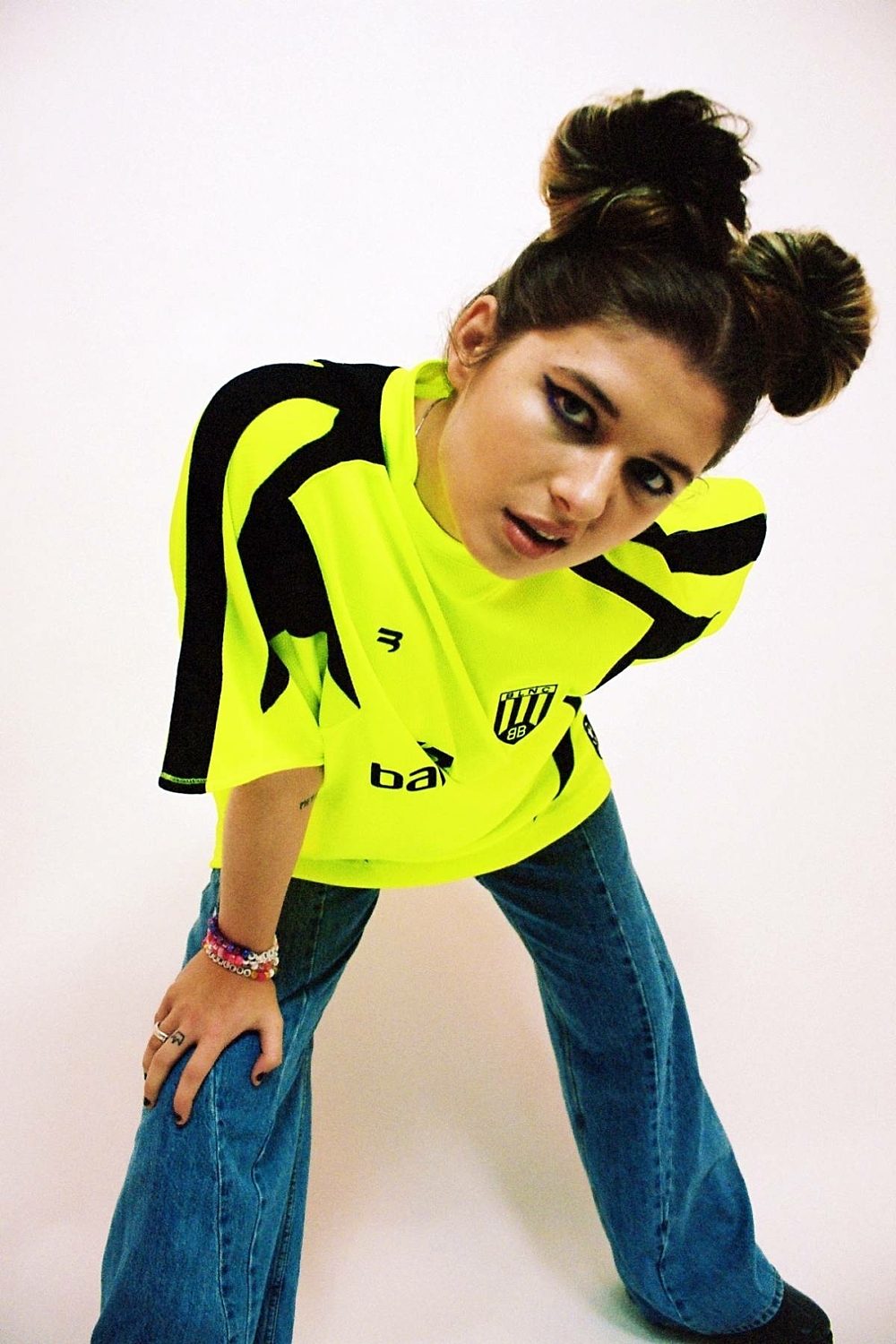 "It's really exciting to see things differently and to have new ideas."
The first of many new eras set to come, Bella's ready to channel her own version of Sasha Fierce, already having worked out exactly what the stages are for the next three albums. "If you're going to stay in the same mindset and the same world, how do you stay exciting?" she asks. "I finished the mixtape so now we're starting to write Album One, and I have to have something new. I have to have something that's going to inspire me otherwise you keep on treading down the same road. For me, it's really exciting to see things differently and to have new ideas. It's like a breath of fresh air and the world is your oyster again!"
Clearly only just getting started, Bella's confident that next year she'll live up to her current hype and then some. "I know that I'm great," she smiles. "If there's one thing that I can do, I can write good lyrics. It's amazing that people have come back and noticed the lyrics. The hype feels right - without sounding like a dick! There's other parts which are really weird but the least weird stuff is the music. Everything else is weird, but making music is fine. That feels okay. The rest of the fucking madness is wild."