Watch
Speedboat reveal new single 'Dog Toy'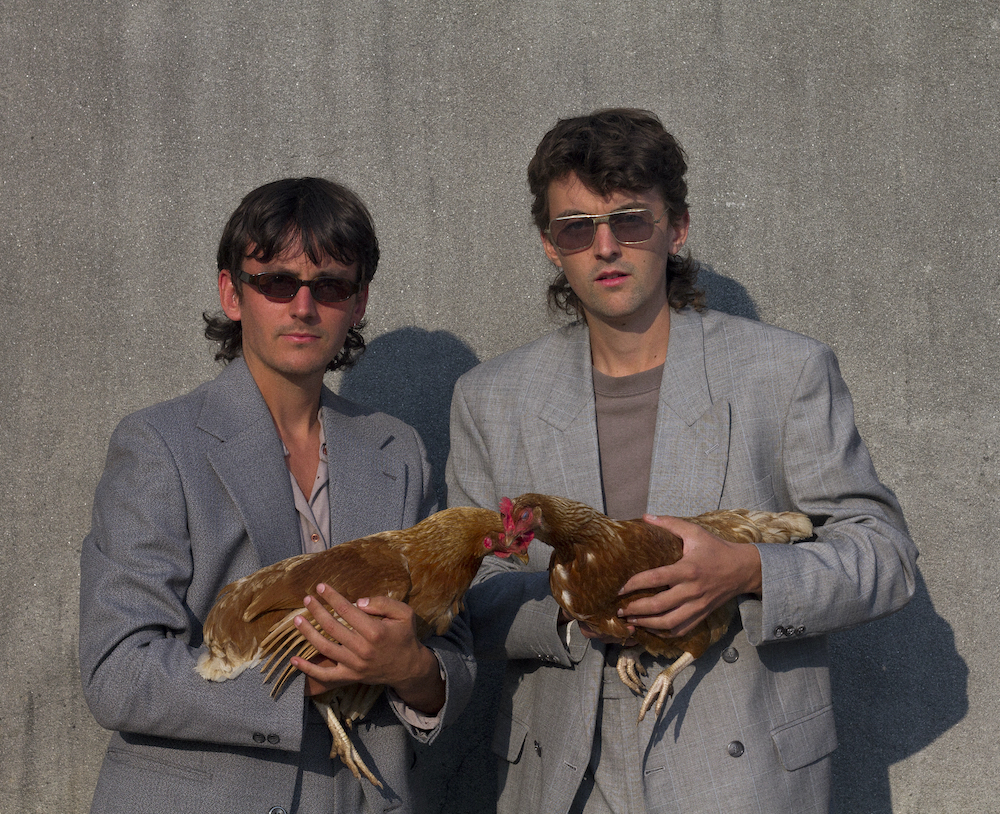 The track is lifted from their debut EP 'Split The Bill'.
With their debut EP 'Split The Bill' set for arrival on 12th February on Moshi Moshi, Speedboat are revealing their latest new-wave inspired synth-pop single 'Dog Toy'.
Accompanied by a new vid, the band - made up of siblings Johnny and Will Griffiths - say, "The video's wackiness is only surpassed by the sheer ambition of Dinomoves' genre bending, reality jumping visual interpretation. With minimum budget and maximum effort - the video reflects the blurred themes that the track explores and takes you on a trip of kicks and pleasure."
"'Dog Toy' exists somewhere between Agnès Varda and Roadhouse," directer Charlie Fairbairn adds. "My video gear still smells of tanning oil. If Citizen Kane was a Thanksgiving Turkey then Dog Toy is a "Rubber Chicken". A movie that wishes it was a real movie, with real lights and real cameras and real film stars."
Watch it now below.