Watch
Kiwi Jr. reveal 'Waiting In Line' video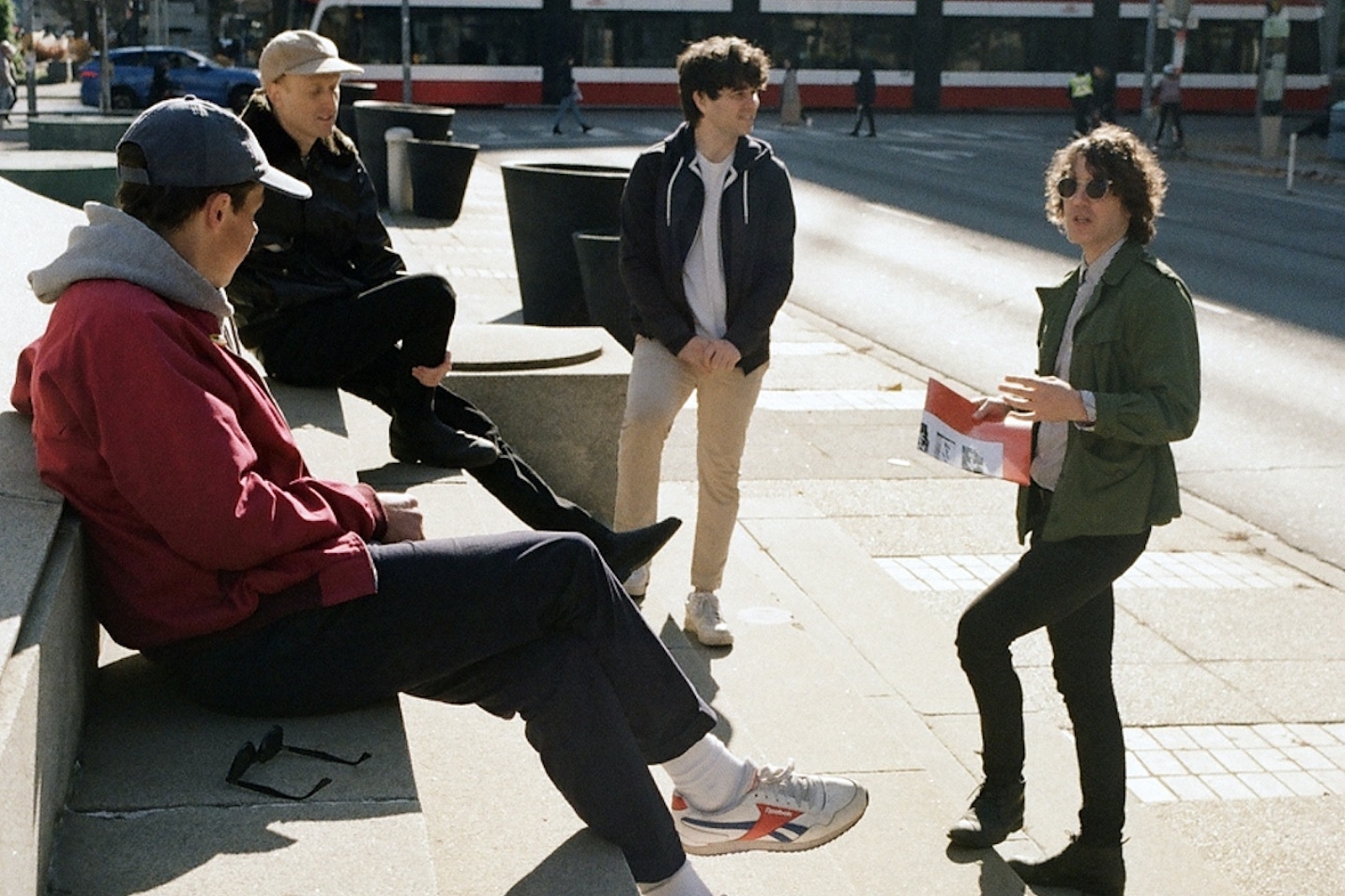 Photo: Laura-Lynn Petrick
The track is lifted from their upcoming album 'Cooler Returns'.
With their brand new album 'Cooler Returns' arriving on 22nd January, Toronto's Kiwi Jr. are sharing the video for new track 'Waiting in Line'.
Directed by Laura-Lynn Petrick and capturing a day in the life of the band in their hometown, singer Jeremy Gaudet says, "We like the candid and casual approach of director Laura-Lynn's previous videos, including Weyes Blood, Jessica Pratt, Michael Rault, Twist, and she was excited by our idea to wander around downtown Toronto while it was something of a ghost-town."
Watch the video below.
'Cooler Returns' Tracklisting:
1. Tyler
2. Undecided Voters
3. Maid Marian's Toast
4. Highlights of 100
5. Only Here for a Haircut
6. Cooler Returns
7. Guilty Party
8. Omaha
9. Domino
10. Nashville Wedding
11. Dodger
12. Norma Jean's Jacket
13. Waiting in Line