Watch
Glasgow's Nightshift offer up new track 'Power Cut'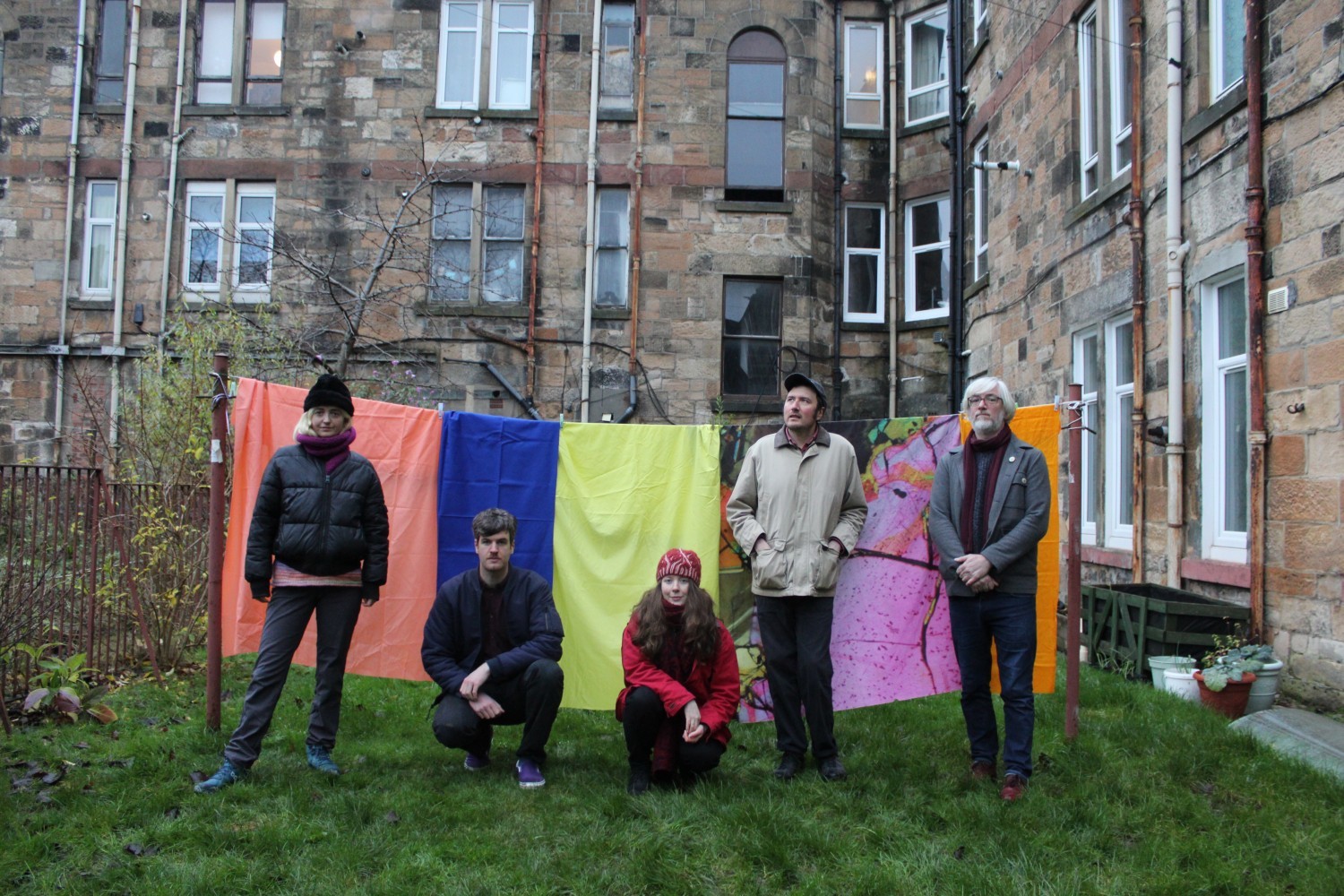 It's the latest taste of new album 'Zöe'.
With their new album 'Zöe' due on 26th February on Trouble in Mind, Glasgow's Nightshift (featuring members from Spinning Coin, 2 Ply and Robert Sotelo) are sharing new track 'Power Cut'.
A hypnotic slice of post-punk, the track is accompanied by a video made by Rob Alexander. "I thought it was quite funny because I hadn't met all of Nightshift yet, then it transpired they hadn't really all met each other either until recently," Rob says. "So with social distancing being important, I met everyone separately near their homes in all corners of Glasgow to play in sync to a bluetooth speaker. Then I smooshed it all together which isn't too far away from how they produce the music I understand. The meetings were all fun, interesting and different (hopefully you can appreciate the different modes of weather in shot!). Making this was a lovely break from being locked inside anxious about peoples' health and what our tory government (from hell) will or won't do next."
The latest taste of their new album, created in lockdown, vocalist and primary lyricist Eothen Stearn says, "The process of writing these songs separately during lockdown was a kind of exquisite corpse - I liked this gesticulation of reaching out to one another and responding. Building up the next layer and passing it on."
Check out 'Power Cut' below.
'Zöe' Tracklisting:
1. Piece Together
2. Spray Paint The Bridge
3. Outta Space
4. Make Kin
5. Fences
6. Power Cut
7. Infinity Winner
8. Romantic Mud
9. Zöe
10. Receipts