Introducing
Get To Know… Dameer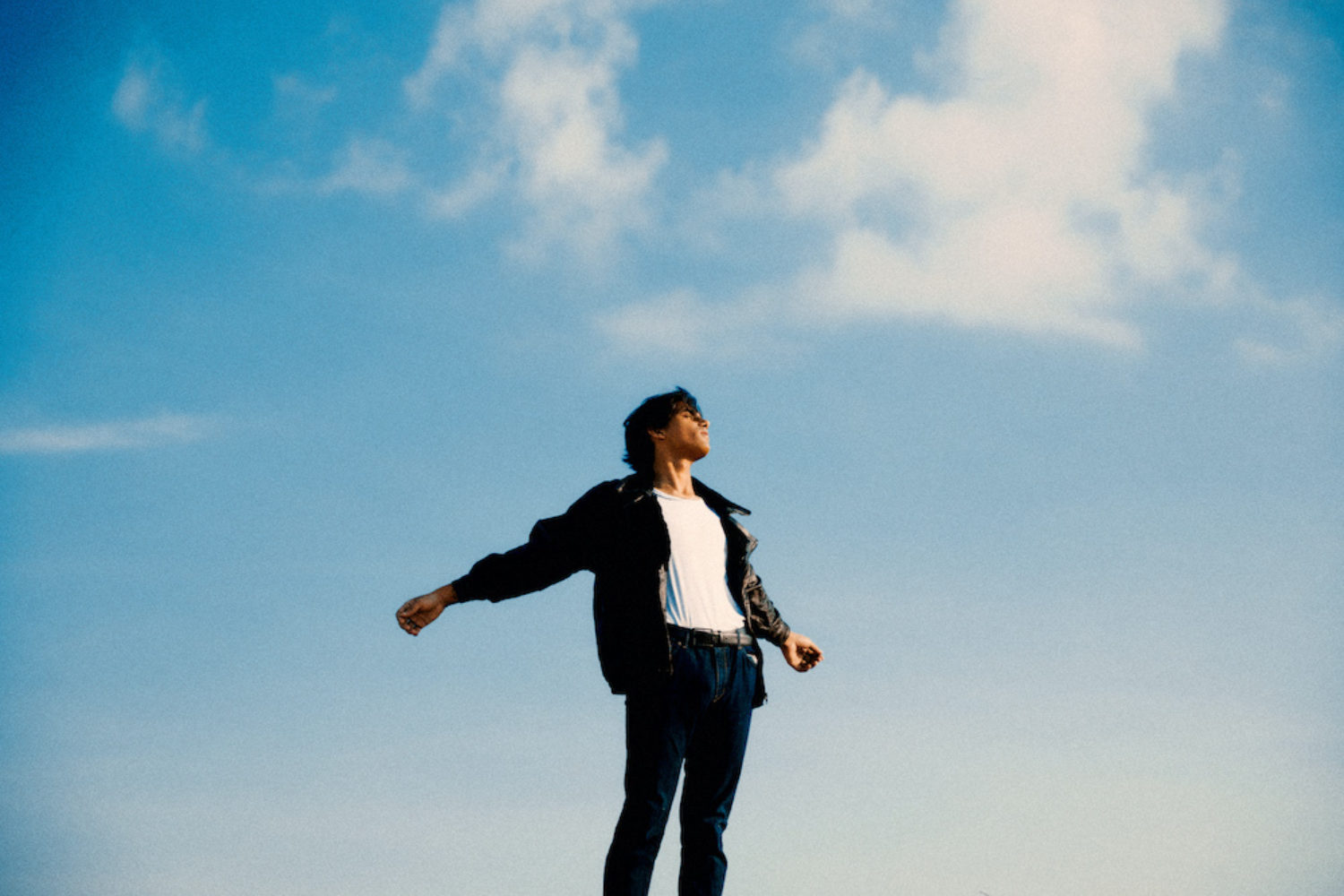 Photo: Nelson Chong
Sharing new song 'Amar Jaan' today, meet the rising Dhaka-born star.
Hello and welcome to DIY's introducing feature, Get To Know… getting you a little bit closer to the buzziest new acts that have been catching our eye as of late, and working out what makes them tick.
Recently we've met wonk-pop's Blanketman, alt-R&B star emir taha, Compton-born artist Channel Tres, vibey newbies NewDad, and now we're introducing you to rising star Dameer.
Born in Dhaka, Bangladesh and now living in Kuala Lumpur, Dameer's latest song 'Amar Jaan' is a smooth AF 80s-synth-infused indie bop. Speaking on the song, he says, "'Amar Jaan' was inspired by a long distance relationship. This relationship took place around the time I moved to Malaysia with my family. It was also a time of great political turmoil, both internationally and domestically in Bangladesh, and I felt like the world was falling apart. I found that when it was going well, this relationship would relieve me of a lot of these existential anxieties, however we also had our issues that were further exacerbated by the distance. The song talks about how beautifully escapist it all was, and about how I felt like time was moving ever so painfully slowly as I adapted to a new home."
We sent him over some qs to get to know him a lil' better.
Describe your music to us in the form of a Tinder bio.
20, 🇧🇩, completely not over multiple exes and externalize that in everything i do ♥️ DTF
What's your earliest musical memory?
My dad teaching me the D Major chord on his Ibanez acoustic guitar in my old house in Gulshan-1, Dhaka. I was maybe 8 at the time.
Who were some artists that inspired you when you were just starting out (and why)?
I distinctly remember watching this Tom Misch interview when I was like 14 or 15. He spoke about how he really got into music because he would listen to songs on his hour-long bus ride to and from school, something which I was also doing at the time in Bangladesh, I felt a connection. I remember being shocked at how young he was (18) and how much I wanted to be like him. I downloaded FL Studio the same night I watched that video. I subsequently got into J Dilla and his contemporaries, and also got into people close to his circle like Loyle Carner and Jordan Rakei and started making hip hop beats because of it. Other artists like Flying Lotus, Joe Pass, Mura Masa and Mac Demarco also had a massive influence on my production and writing. I was also obsessed with Kendrick Lamar when TPAB came out. That album was a calling. When I first heard it, I didn't even realize music could be that grand, that fulfilling, that blindingly sincere. I feel like my whole life will be defined by my will to make something of even remotely close artistic merit.
You're from Dhaka but now live in Kuala Lumpur! What do you think of the music scenes there at the moment?
I have been fortunate enough to have met some of the coolest artists ever here. There is a super lively indie dance scene, an active rock scene and a burgeoning hip hop scene too. Pop acts like Yuna have international acclaim, and people like SonaOne and Joe Flizzow are also wildly successful. I have also seen that people in general here have impeccable taste in music, I found some of my favorite artists ever through my local friends in KL. That being said, I have noticed a lack of financial investment in some of these more underground scenes from the slightly bigger players. The biggest acts have been more or less the same people for many years, there needs to be a clear and accessible link from indie scenes to professional labels. Major labels in Malaysia, you guys are missing out on so many ridiculously talented artists, get in! Massive international artists from all different genres come and play in Malaysia, there is an audience for all kinds of music. But I'm still hopeful, I think we're gonna start seeing a lot in the near future!
Are there any other artists breaking through at the same time that you take inspiration from?
I feel like I still personally have a long way to go, I'm not nearly at the level yet of some of the artists I've mentioned above when they were breaking through. Would therefore love to shout out another upcoming Bangladeshi act for this. Pragata Naoha is a brilliant singer-songwriter in Dhaka. We have started more or less at the same time, and she is doing brilliant work back home. I've been living outside of Bangladesh for a while now, I'm always saddened by the subsequent detachment from the scene there. Would love to work with her whenever I'm back.
Who would be your dream collaborator?
Right now, it would be Julian Lage who is my favorite guitarist of all time. Would kill to even have a conversation with him.
Musically or otherwise, what are you most looking forward to this year?
Moving to Montreal for university! I'm planning on settling down in Canada so this city will soon be my third home!
If people could take away one thing from your music, what would it be?
That I think life is absurdly beautiful. My work is honest about how frequently neurotic people are and how ostensibly meaningless the human experience is, but how that's ok and we should celebrate life's absurdity.

Get your copy of the latest issue