Listen
Yard Act offer up new track 'Dark Days'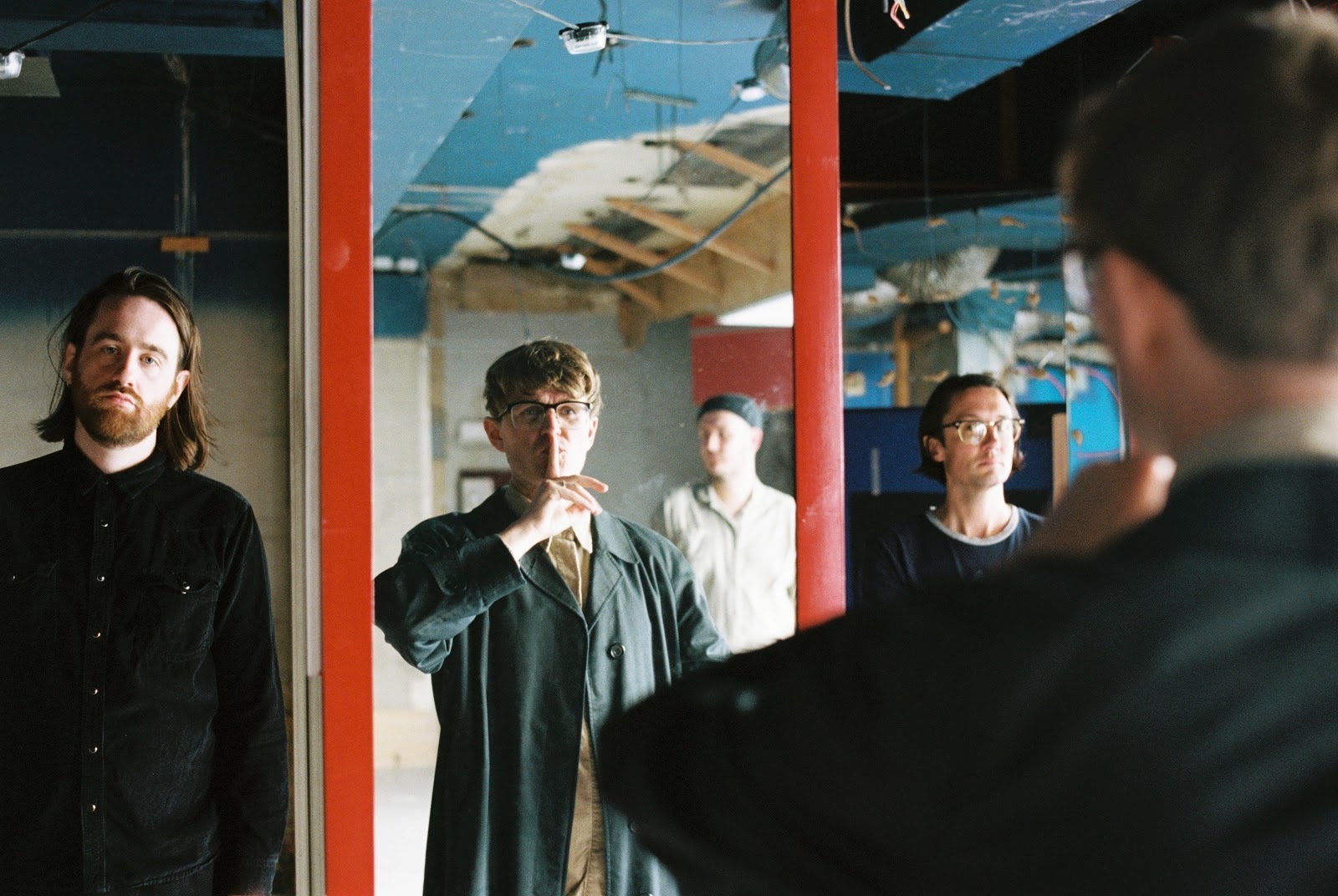 The Leeds quartet have shared their fourth track ahead of their performance as part of DIY & state51's Hello 2021 series this week.
Leeds quartet Yard Act have returned with their fourth new track today, their poignantly-titled 'Dark Days'.
Their newest razor-sharp offering follows on from previous singles 'The Trapper's Pelts', 'Fixer Upper' and 'Peanuts', and was recorded as part of recent session with Ross Orton.
"With 'Dark Days' I wrote the first verse and chorus hook quite fast but then I didn't know how to finish it," explains the band's James Smith, on how the track came to life. "The demo Ryan sent was ace, real sparse. The drums were really driven but the bassline felt like it was suspended mid air in the verses, like a dub bassline or something. It created the illusion that you have time to stop and look around amidst the ensuing chaos. It's like in war films when all the noise stops and you just hear the protagonist's heavy breathing whilst they survey their surroundings in slow motion. Then the chorus hit with this 'Captain Caveman' vibe, it reminded me of that stop-motion cartoon from the 90's 'GOGS' if anyone remembers that? I liked the juxtaposition of the bleak world with the cartoon bass line. Despite all the advances humanity has made, the threat of devolution feels increasingly possible in the modern world, and on my bad days when I'm spiralling I can't help but get trapped in my own head envisioning this post apocalyptic future we're seemingly headed toward, so fuck knows why I decided to watch Children of Men when I was feeling like that. If I'd fully remembered what happened in it, I don't think I would've in the middle of a pandemic, but I did, and I actually came away feeling really uplifted by the ending. I saw hope in it, and it helped me finish the story."
The track will also double as the band's final single before they begin work on their debut album, as Smith explains: "'Dark Days' is the last of four singles before we start work on the album, of which none of those songs will be on. It's a world building song, this one, everything we've put out so far is from the same universe, which is based on an imagined Yorkshire 100 years in the future. I'm writing a book titled 'Carboot Man' which weaves the narratives of those first four songs together and explores the characters from them in greater detail: The Trapper, Graeme and Grace (the woman from Peanuts). Hopefully that'll be released next year if anyone wants to know more about those people and their lives."
And that's not all: the band will be performing tonight (!) as part of DIY & state51's Hello 2021 series. Tune in on YouTube from 7pm.
They also have some other live shows in the pipeline - check them out below and listen to 'Dark Days' now.
JANUARY
19 Hello 2021
FEBRUARY
28 Brudenell Social Club, Leeds, socially distanced matinee show
28 Brudenell Social Club, Leeds, socially distanced evening show
MAY
30 Sonic Wave Festival, Digbeth
JUNE
02 The Lexington, London SOLD OUT
05 Long Division Festival, Wakefield
SEPTEMBER
02-05 End Of The Road Festival, Wiltshire