Introducing
Get To Know… LOVA
With her debut album 'Grown-ish' out now, meet Sweden's newest pop talent.
Hello and welcome to DIY's introducing feature, Get To Know… getting you a little bit closer to the buzziest new acts that have been catching our eye as of late, and working out what makes them tick.
Recently we've met vibey newbies NewDad, Dhaka-born Dameer, Oklahoma duo Sports, London-via-Yorkshire post-punk outfit DEADLETTER, and now we're introducing you to Sweden's newest pop talent LOVA.
Unveiling her long-awaited debut album 'Grown-ish' today, LOVA says of the record, "For the first time, I wrote for myself. I asked myself 'what are people going through?' I wanted it to be very much like a diary and very personal. It was therapeutic for me, and the title resonated with where I am in my life. It's a way to show every side of me. All of the songs are creating the story, but the album is also what made the songs. I'm excited to be able to go back to it in ten years and reminisce how I felt during this time."
We sent her over some qs to get to know her a lil' better.
Describe your music to us in the form of a Tinder bio?
Hahaha I who don't even have a tinder bio…hmm
Ok here it goes:
No matter if you're into long summer nights where we forget all our problems and dance like no one's watching or if you'd rather just stay in, snuggle, have a glass of wine and talk about our feelings - I got you covered ;)
Hahah maybe this is why I've been on so few dates…
What's your earliest musical memory?
All I can think of is every time I had dance parties in my bedroom to Eros Ramazotti, Las Ketchup or Amy Diamond. I'm sure that's not my first musical memory, I mean I used to sit next to my dad when he played the piano all the time - but I was like three years old so it's not really a vivid memory to me. But one of my first concert memories was Robyn in Stockholm and I remember leaving so inspired and motivated to become an artist who did everything herself (but I learned quite quickly that it would be both super lonely and honestly impossible).
Who were some artists that inspired you when you were just starting out (and why)?
Growing up I never really had idols, I loved all kinds of music so it changed all the time. But besides the ones I mentioned above I listened a lot to Florence + The Machine, Gavin Degraw and Lauryn Hill and A LOT of disco!!! I like the type of music when I can just let go of all my thoughts and feel every instrument in my entire body. But what I also like with someone like Florence + The Machine or Lauryn Hill is that they write their own path and don't really care about other people's opinions. I like artists who don't compromise on their music and when you can hear how much it matters to them but still how fun they probably had while making it.
You're from Sweden! What do you think of the music scene there at the moment?
Right now it's non-existing (because of COVID ofc). But to be honest, even before Corona I thought it was really bad. At least for upcoming artists like me who are at the starting point in building my career. To be able to get your music out there and finding new fans, live is such a big part of that. And I feel like Sweden is lacking those mid-capacity venues. There are either small bars or arenas and that's a massive step that no one will be able to take. I also feel like it's not really a thing here to go and watch a show on a Thursday night. Maybe if you're really into music you might go but otherwise Swedes don't really spend a lot of money on concerts - if it's not a worldwide star of course. Which I find really sad because I think there's so much great music coming out of Sweden and even a lot of international artists/songwriters & producers come and work here specifically because of that. It's like the people here don't get how good it is.
Are there any other artists breaking through at the same time that you take inspiration from?
Yes!!! I'm obsessed with BENEE - like the rest of the world. But I'm also really loving Conan Gray, renforshort, Boy In Space and Alexander 23. I feel like they all have their individual sound and it just feels very playful and creative.
Who would be your dream collaborator?
Oh God this changes every day… I wish I had a legendary answer for this, like ABBA, Madonna or Cindy Lauper - I mean doing a reboot of 'Girls Just Wanna Have Fun' would be out of this world cool!!! But currently I want nothing more than to work with Harry Styles, I'm obsessed. So hopefully he'll see this :)
Musically or otherwise, what are you most looking forward to this year?
Since the album is coming out, I'm looking forward to going back to the studio without any pressure and just playing around with new sounds and writing fun and creative songs with my friends. I obviously really hope that we will be able to travel this year so I can play my music around the world and meet all my beautiful fans. And then on a personal level I hope to be able to buy my first apartment this year and become an adult for real.
If people could take away one thing from your music, what would it be?
Maybe comfort in knowing that you're not alone in your feelings and whatever you're feeling or going through know that it's ok and that you can talk about it. Nothing's fucking wrong with you.

Get your copy of the latest issue
More like this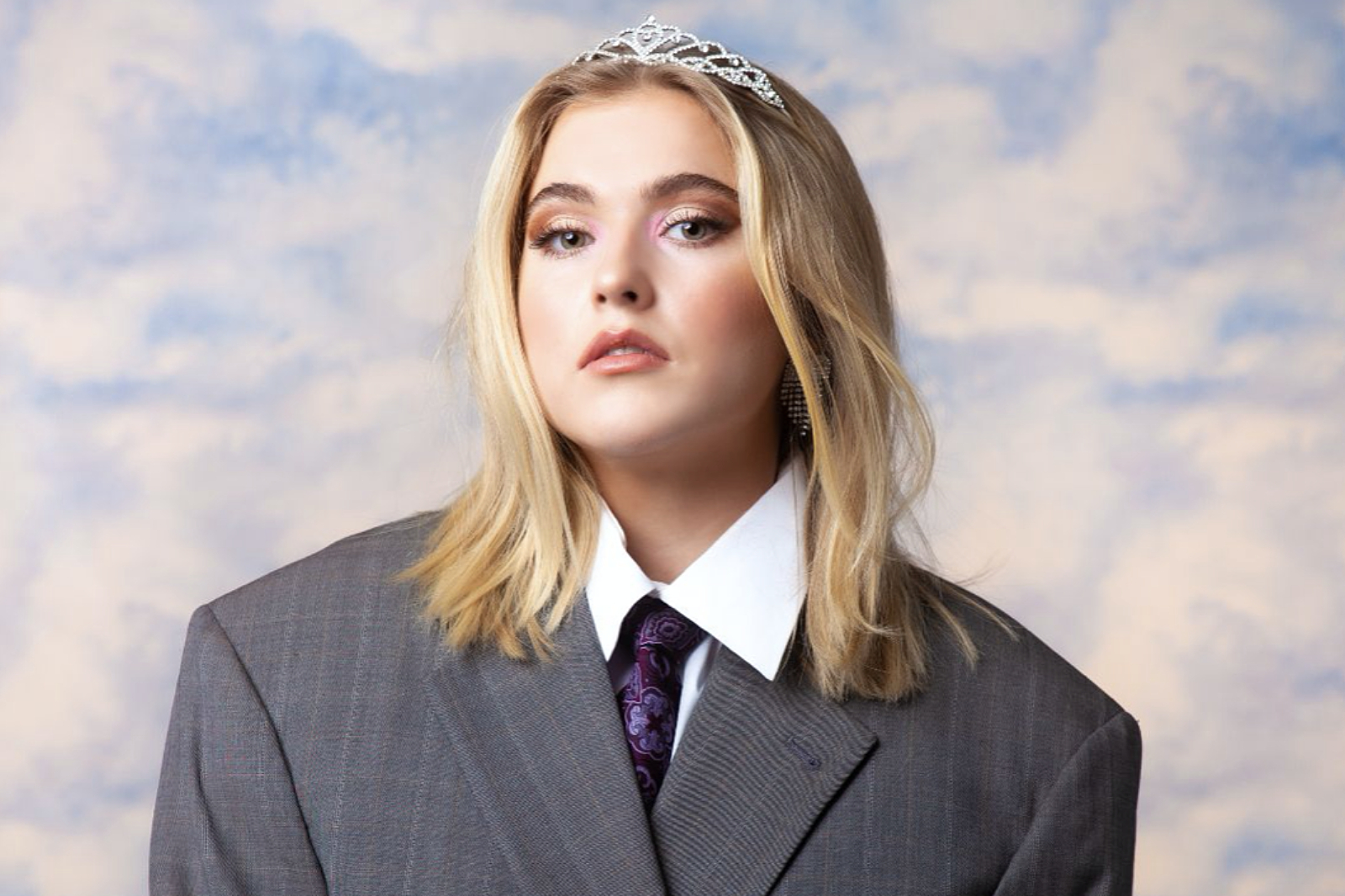 With her debut album 'Grown-ish' out now, meet Sweden's newest pop talent.