Watch
Du Blonde releases 'Medicated' video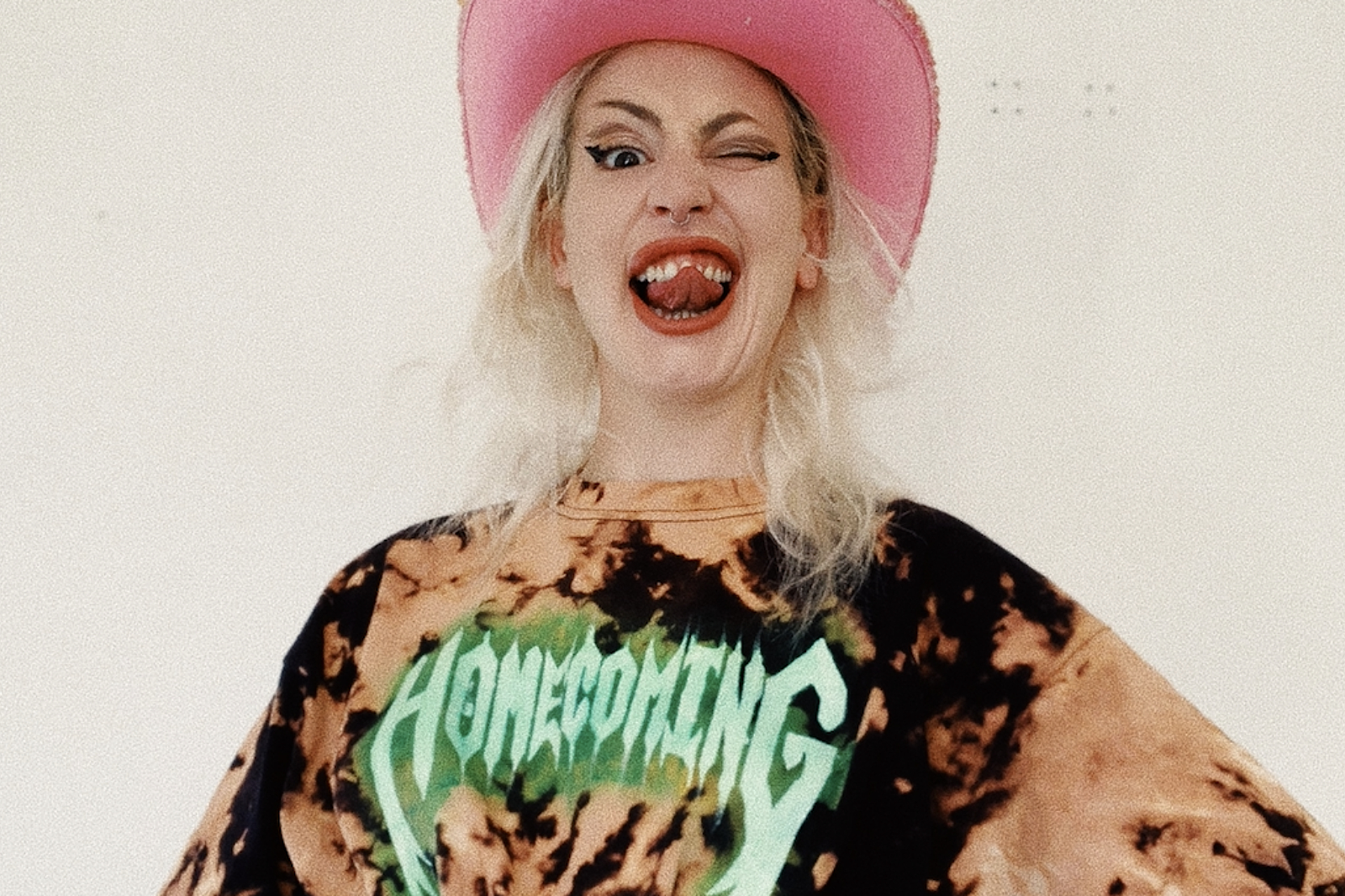 It's lifted from her forthcoming new album 'Homecoming'.
With her new album 'Homecoming' set for release on 2nd April via Daemon T.V., Du Blonde is sharing the video for 'Medicated'.
Featuring Garbage's Shirley Manson, Du Blonde says of the song, "'Medicated' is a letter to my 27 year old self who didn't want to live anymore, from my now medicated, functioning and content self. It might sound depressing or concerning, but really it's quite joyful. Like 'look at how things can be if you hang around'. Shirley and I had talked about her adding vocals to a track and when I wrote Medicated it seemed like the perfect fit. She's been a voice of reason for me many times when i've been struggling and it felt really appropriate to have her."
"I shot the video in my childhood bedroom using a green screen Girl Ray gave me at the start of lockdown," she continues. "The spiders are a reference to a hallucination I had in my early teens where I pulled back my bed covers to see thousands of spiders writhing around in my bed, which now I see as a result of extreme anxiety. A lot of the scenarios in the video are a celebration of the things about me that I feel people might feel shame about. There's so much stigma around taking medication in order to ease mental health conditions, so I wanted to express my feelings on the subject which is basically 'I take medication and i'm stoked about it because thanks to that i'm still alive'."
Watch the new vid below.