News
Squid confirm debut album 'Bright Green Field'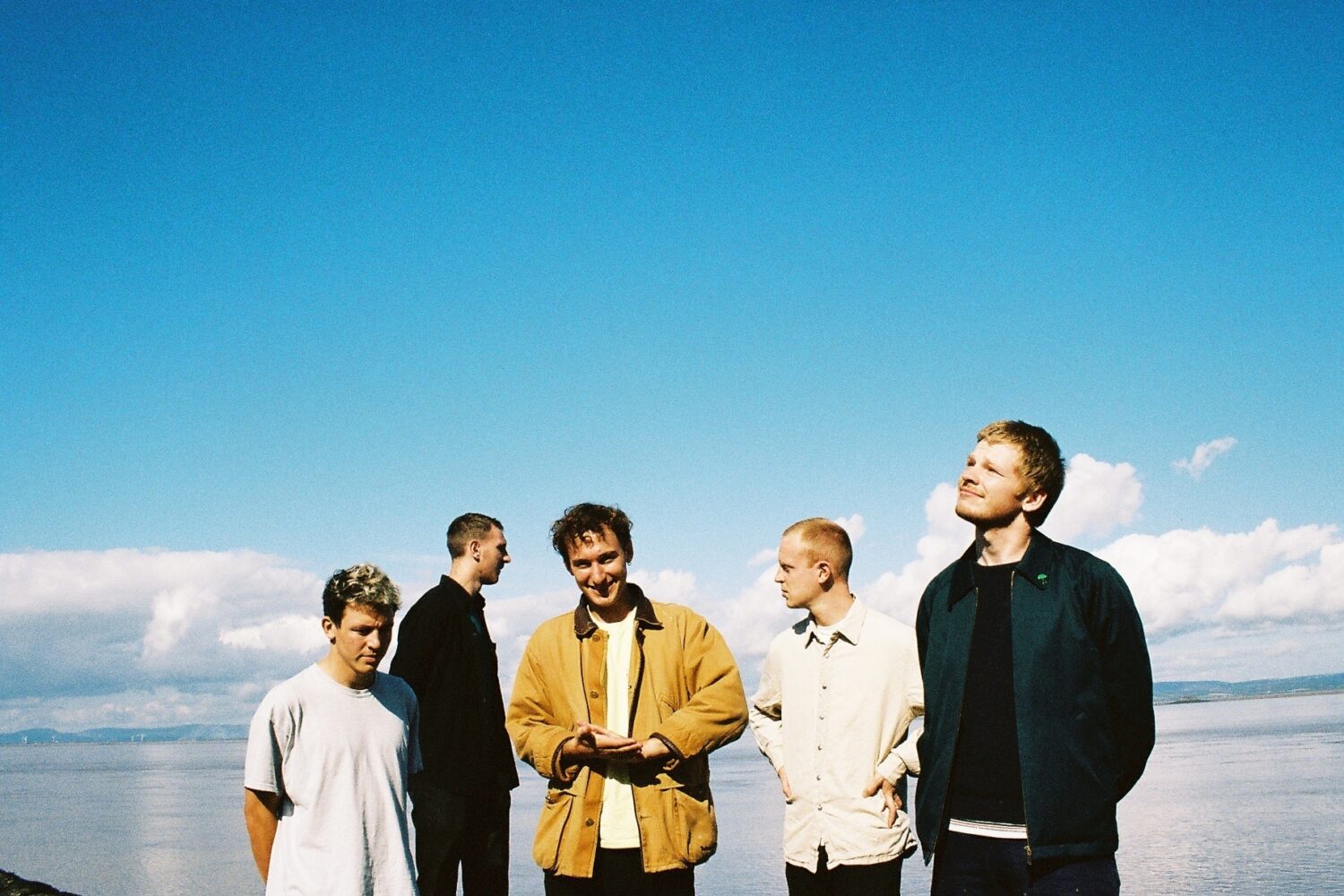 Photo: Holly Whitaker
And they're sharing new track 'Narrator' to celebrate!
Woohoo! Squid have announced their long-awaited debut album 'Bright Green Field', set for release on 7th May via Warp Records, and they're sharing first single 'Narrator' featuring Martha Skye Murphy to celebrate!
"'Narrator' was inspired by the 2019 film A Long Day's Journey Into Night, the song follows a man who is losing the distinction between memory, dream and reality and how you can often mould your memories of people to fit a narrative that benefits your ego," the band explain. "Martha Skye Murphy, the track's guest vocalist, made the point that the unreliable narrator is, more often than not, a male who wishes to portray women as submissive characters in their story. After some discussions with Martha she thought it'd be a good idea that she play the part of the woman wanting to break free from the dominating story the male has set."
Accompanied by a new vid directed by Felix Green, Felix adds, "I had wanted to make a video about the virtual creation process for some time. For example, showing the components and processes behind virtual environment construction and looking closely at those small rocks, pieces of terrain and chunks of regolith that slot together to build something bigger. I often think this "behind the digital curtain" part of 3D design looks more interesting than the final finished product since it conveys a process and an authorship. When I was approached to pitch on Squid's single Narrator i immediately thought it could be the perfect match for this very visual idea. After talking with the band it became clear we were on similar wavelengths creatively and aesthetically and the whole creative process flowed very smoothly from start to finish."
Revisit our chat with Squid all about their debut now!
'Bright Green Field' Tracklisting:
1. Resolution Square
2. G.S.K
3. Narrator feat Martha Skye Murphy
4. Boy Racers
5. Paddling
6. Documentary Filmmaker
7. 2010
8. The Flyover
9. Peel St
10. Global Groove
11. Pamphlets
See Squid live at the following dates.
SEPTEMBER
07 - Concorde 2, Brighton, UK
09 - Marble Factory, Bristol, UK
10 - Albert Hall, Manchester, UK
23 - Printworks, London, UK
24 - The Crossing, Birmingham
25 - Rock City, Nottingham, UK
27 - NUSU, Newcastle, UK
28 - SW3, Glasgow, UK
29 - Empire, Belfast, UK
30 - Button Factory, Dublin, Ireland
OCTOBER
03 - Tramshed, Cardiff, UK
04 - 1865, Southampton, UK
05 - The Phoenix, Exeter, UK
07 - Paradiso, Amsterdam, Netherlands
08 - Botanique, Brussels, Belgium
09 - Trabendo, Paris, France
11 - Bumann & Sohn, Cologne, Germany
12 - Molotow Skybar, Hamburg, Germany
15 - Plan B, Malmo, Sweden
16 - Melodybox, Stockholm, Sweden
18 - Berghain Kantine, Berlin, Germany
19 - Underdogs, Prague, Czechia
21 - Heppel & Ettlich, Munich, Germany
23 - Bogen F, Zurich, Switzerland
24 - Bad Bonn, Dundingen, Switzerland
25 - Magnolia, Milan, Italy
26 - Locomotiv, Bologna, Italy
28 - Upload, Barcelona, Spain
29 - Independence. Madrid, Spain
30 - Masterclub, Vigo, Spain