Out now!
Goat Girl, Pale Waves, Rico Nasty & slowthai are all on the cover of DIY's February 2021 issue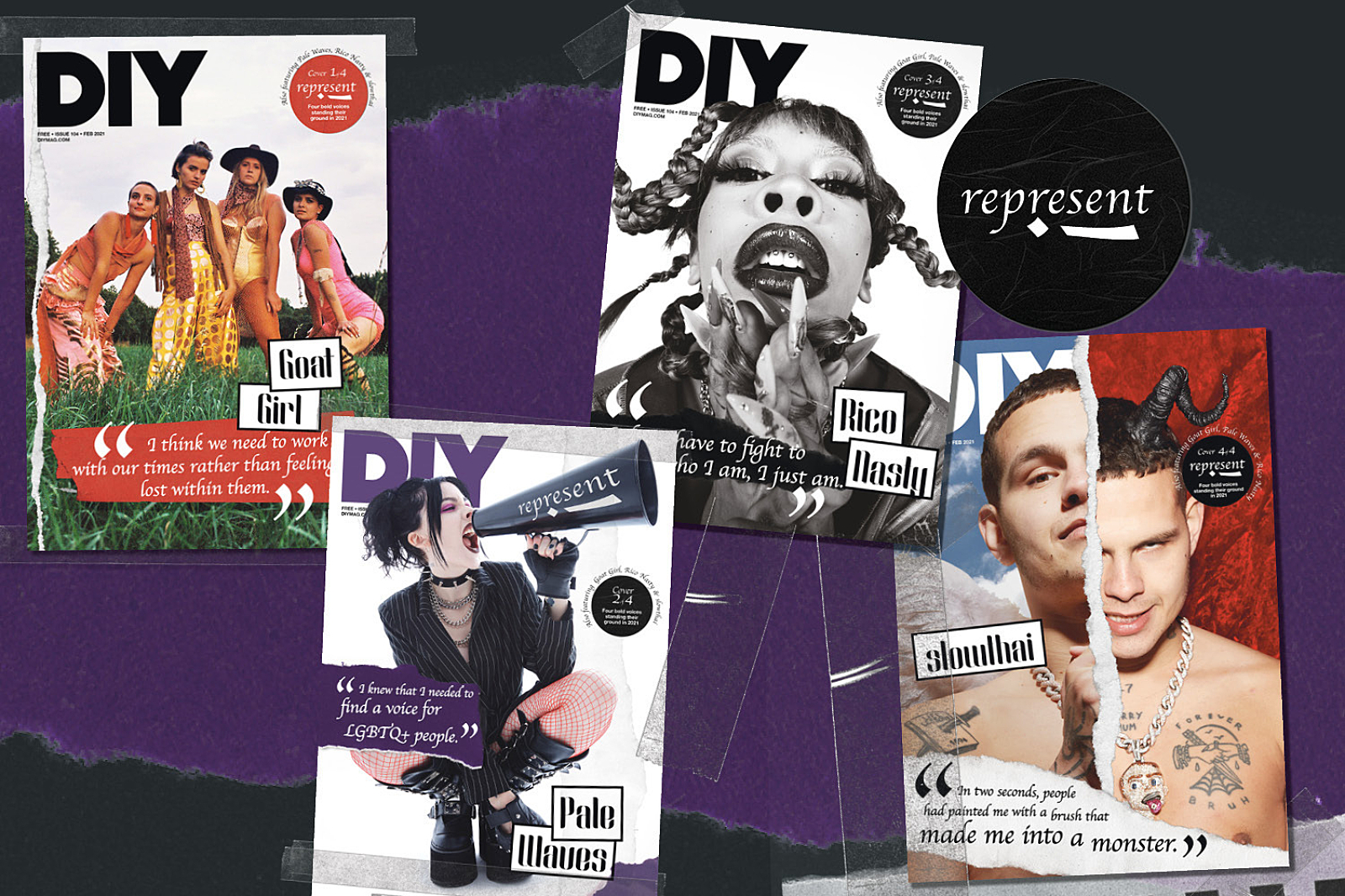 Our first issue of the new year, in which we celebrate four of the bold voices standing their ground in 2021, is out now!
We can probably all agree that 2021 hasn't gotten off to quite the start we were hoping for, but one thing's for sure: we've already been offered loads of incredible records to dive, with many more to come.
And that's why, for our first new issue of the year, we wanted to celebrate that in style, and not choose to just put one of our favourite artists on the cover. Instead, we've chosen four: Goat Girl, Pale Waves, Rico Nasty and slowthai.
Trailblazers in their own right, each of our four cover artists are using their music to explore incredibly important subjects - from sexuality and identity, to politics and vulnerability - and right now, their voices feel clearer than ever.
And that's not all. Our February 2021 issue also features chats with the incredible Shame - who've just released their enigmatic second record 'Drunk Tank Pink' - and the inspirational Arlo Parks, who's set to chart with her mesmerising debut 'Collapsed in Sunbeams' this week.
Elsewhere, we talk 'Medicine at Midnight' with Foo Fighters' Taylor Hawkins, speak to Bicep about their incredible cathartic club-ready record (yes, even now), and check in with Nilüfer Yanya on what she's been up to after releasing her recent EP. And in Neu this month, we profile the incredible Claud, Ivorian Doll and Lauren Auder, as well as our new favourite Yorkshiremen Yard Act (and don't forget to watch their incredible Hello 2021 performance right here!!)
Fancy getting your hands on a copy? Order the issue - and choose your cover! - below and get it sent straight through your letterbox!