Listen
Middle Kids share new track 'Cellophane (Brain)'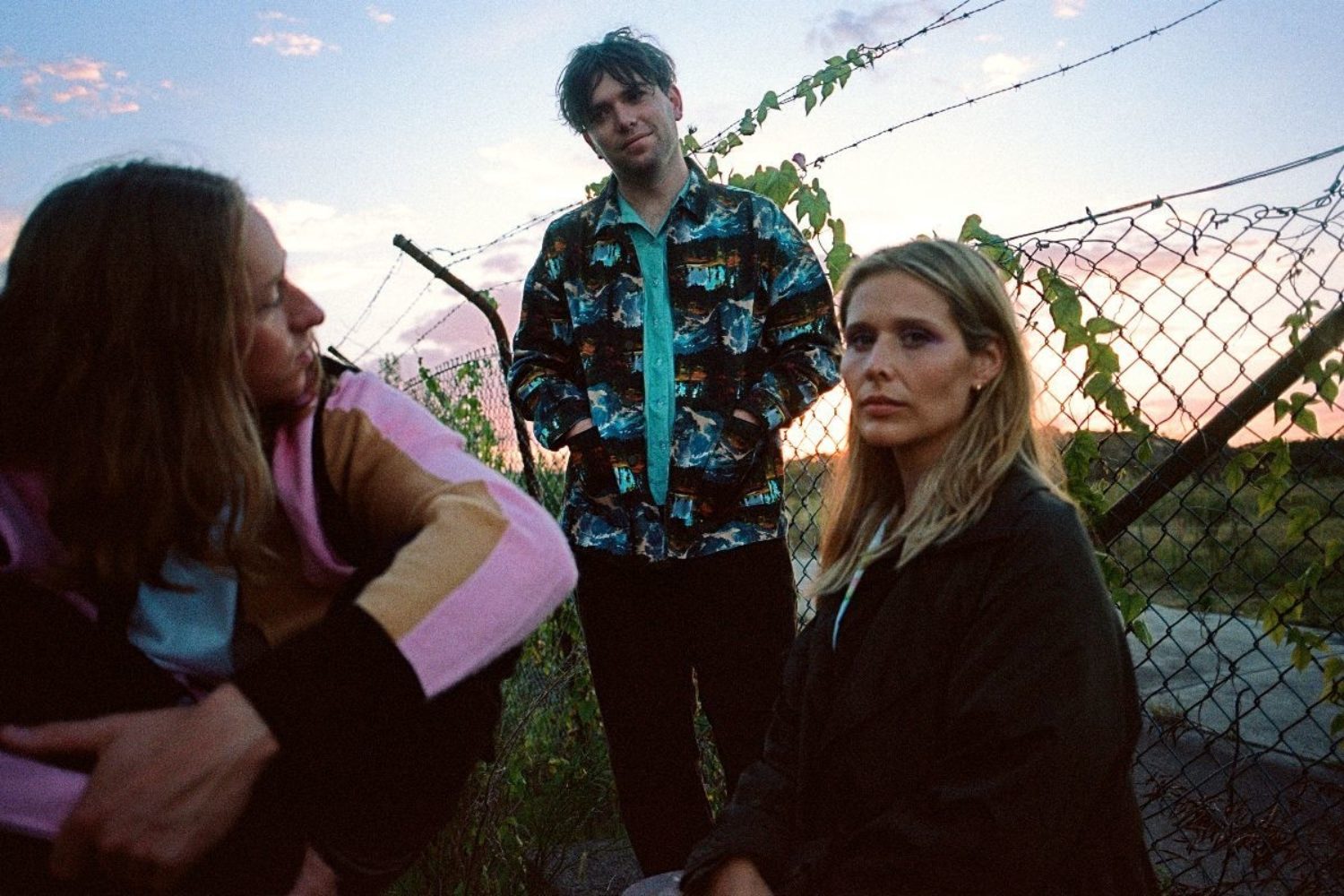 Photo: Imogen Wilson
It's the latest taste of their brand new album 'Today We're The Greatest'.
With their second album 'Today We're The Greatest' arriving on 19th March via Lucky Number, Sydney-based trio Middle Kids are giving us the latest taste of what to expect, sharing new track 'Cellophane (Brain)'.
"I remember making a diorama in primary school for an under-the-ocean scene using cellophane," lead singer Hannah Joy explains. "I loved the way cellophane looked but I hated the way it crunched and creased in my hands. It's one of those weird things you remember sometimes… I'm not even sure if cellophane is an exact metaphor for my mind but it feels connected to the song for me. When I consciously started taking note of what was going on in my brain it was usually ANXIOUS and NEGATIVE. If my mind is a minefield of fear and sadness, nothing else can shift my overall sense of myself. But to change one's thinking is incredibly hard. It's an inner journey with little extrinsic reward or accountability."
"This feels like a move towards a bold and honest sound," Tim Fitz adds. "When we were recording, we were asking 'what is the emotion of this sound' instead of 'is this a cool sound'? A guitar wailing and breaking up in the distance is emotional because it sounds like an emotion that we've all felt."
Have a listen below!
'Today We're The Greatest' Tracklisting:
1. Bad Neighbours
2. Cellophane (Brain)
3. R U 4 Me?
4. Questions
5. Lost in Los Angeles
6. Golden Star
7. Summer Hill
8. Some People Stay In Our Hearts Forever
9. Run With You
10. I Don't Care
11. Stacking Chairs
12. Today We're The Greatest

Get your copy of the latest issue