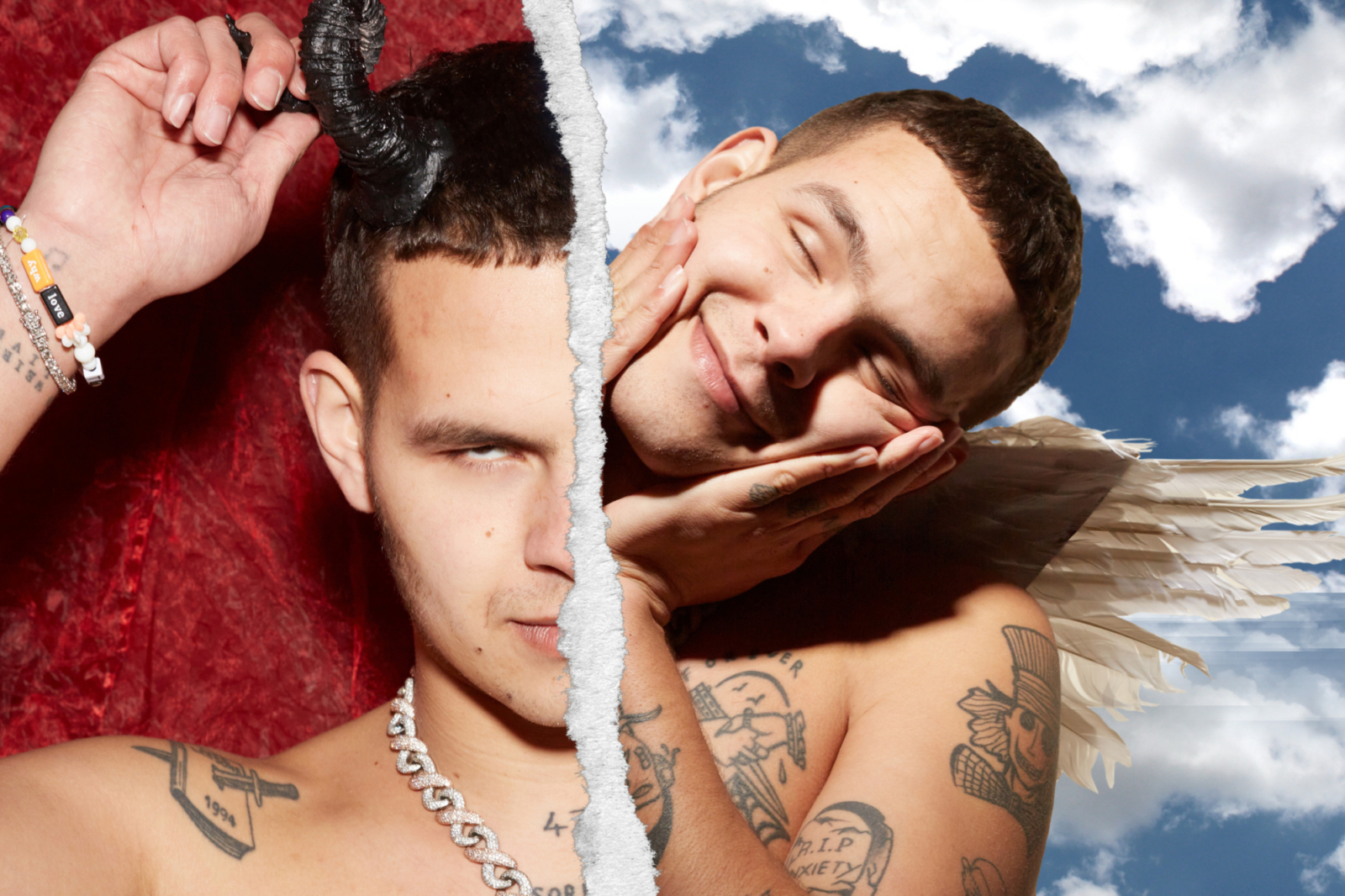 Phoenix from the Flames: slowthai
This time last year, slowthai's name was in the headlines for all the wrong reasons. Now, on second LP 'TYRON', we find an artist facing his demons but coming out fighting.
If slowthai had his time again, he wouldn't change a thing. "If I did, I wouldn't be in the position I am. I'd still be on SoundCloud releasing fully distorted songs," he says with a sleepy grin on a Zoom call from his home studio in Northampton. "Through every part of my journey, I'm thankful for the people I've met, I'm thankful for the people I've worked with. Everything. I never would have believed I'd be in LA at Camp Flog Gnaw, eating mushroom chocolate, rolling around meeting Mos Def and being like, 'I'm fucked, bro!'"
His beaming expression belies the fact that Tyron Frampton's rapid rise has been tumultuous, to say the least. After a string of assertive self-released singles, brutal 2017 EP 'I Wish I Knew' and its follow up 'RUNT', his thunderous debut album 'Nothing Great About Britain' was a catapult to colossal acclaim. Its dynamism and bite had him hyped as the voice of a generation, and slowthai was more than happy to ride the wave. After the inevitable Mercury shortlisting, he caused a national furore by holding up a fake severed head of Boris Johnson while shouting 'Fuck the PM!' during a blazing televised performance at the ceremony. 'HORROR' exclaimed the Daily Express. 'FURY' blustered the Daily Mail. Precisely the desired effect, you imagine.
In February last year, however, there was controversy of a less advantageous kind. At the NME Awards, where he was presented with the Hero Of The Year trophy, a clip quickly went viral of slowthai aggressively launching a glass into the crowd and being held back by security as he tried to fight the audience, one of whom had called him a misogynist. Shortly beforehand, he was seen leering at host Katherine Ryan, saying "you ain't never had anyone play with you like I'll play with you" as he pushed himself in her face. It appeared damning, and he was quickly condemned online not only by a right-wing press already out for blood, but by those on the left who believed a veil had been lifted on the 'real' Tyron.
slowthai apologised and asked that Katherine be awarded his trophy instead. "What started as a joke between us escalated to a point of shameful actions on my part," he said in a statement. The comedian, for her part, said he hadn't made her uncomfortable. "I knew he had lost from the moment he opened his mouth like any heckler coming up against a COMIC - not a woman - a COMIC," she tweeted. "I was operating 2/10. What a sweet boy. I defused it." In time a wider context emerged, that it was an inebriated and misjudged attempt to riff on a comedic bit he and Katherine had already established throughout the night that he took way, way too far. Nevertheless, the events have become something of a permanent blot on his record.
He bristles when we ask him to describe the morning after. "It was a LONG day man," he says before a lengthy pause for thought. "My thing's always been like, fuck what people think of you, just do your thing, but also you want to clear your name because people are talking. In two seconds, you've painted me with a brush that's made me into a monster. Anyone who knows me has an understanding that that's not what I am. I had to get my head around the fact that most of the time, people are waiting for you to fail.
"In life you have a couple of things you leave behind and that's your legacy. The way you treated people and the way you're remembered. I never wanted to be remembered as someone that's just in it for themselves; I've always tried being selfless, to give people something they can hold on to and lift them up. So the moment when people shine you in a light where you're one of the people sucking the life out of things and making it negative… yeah. It's gonna be a long day."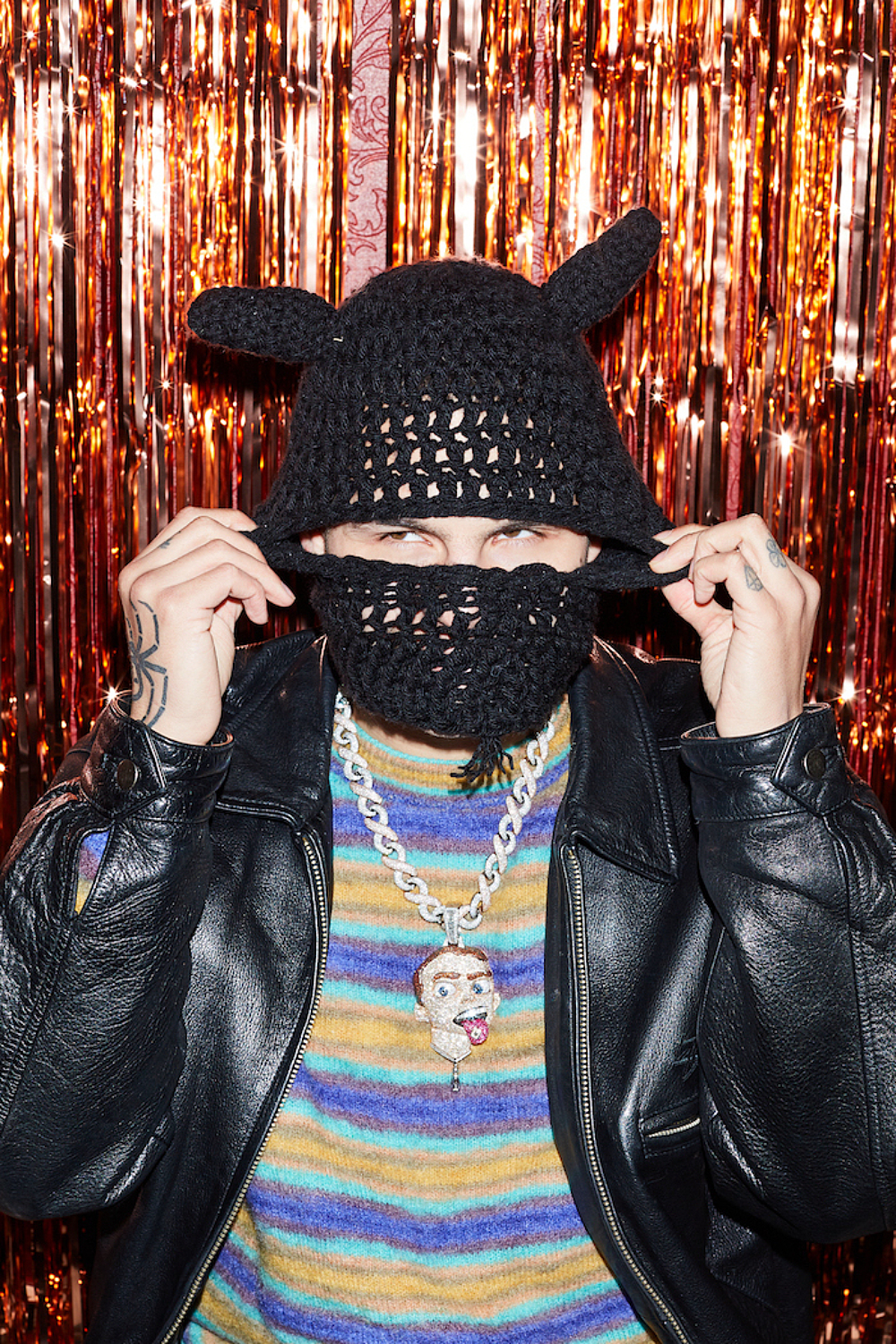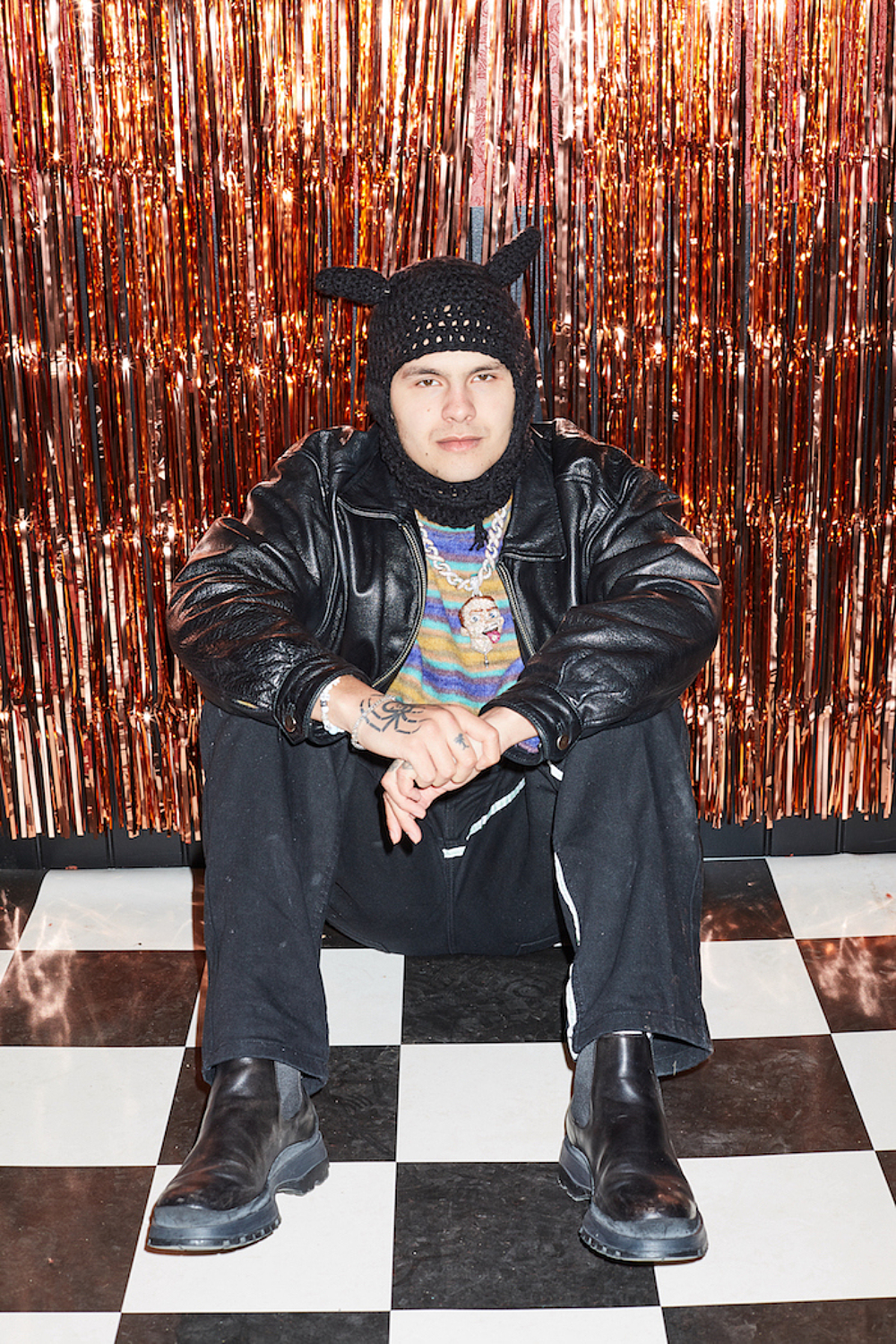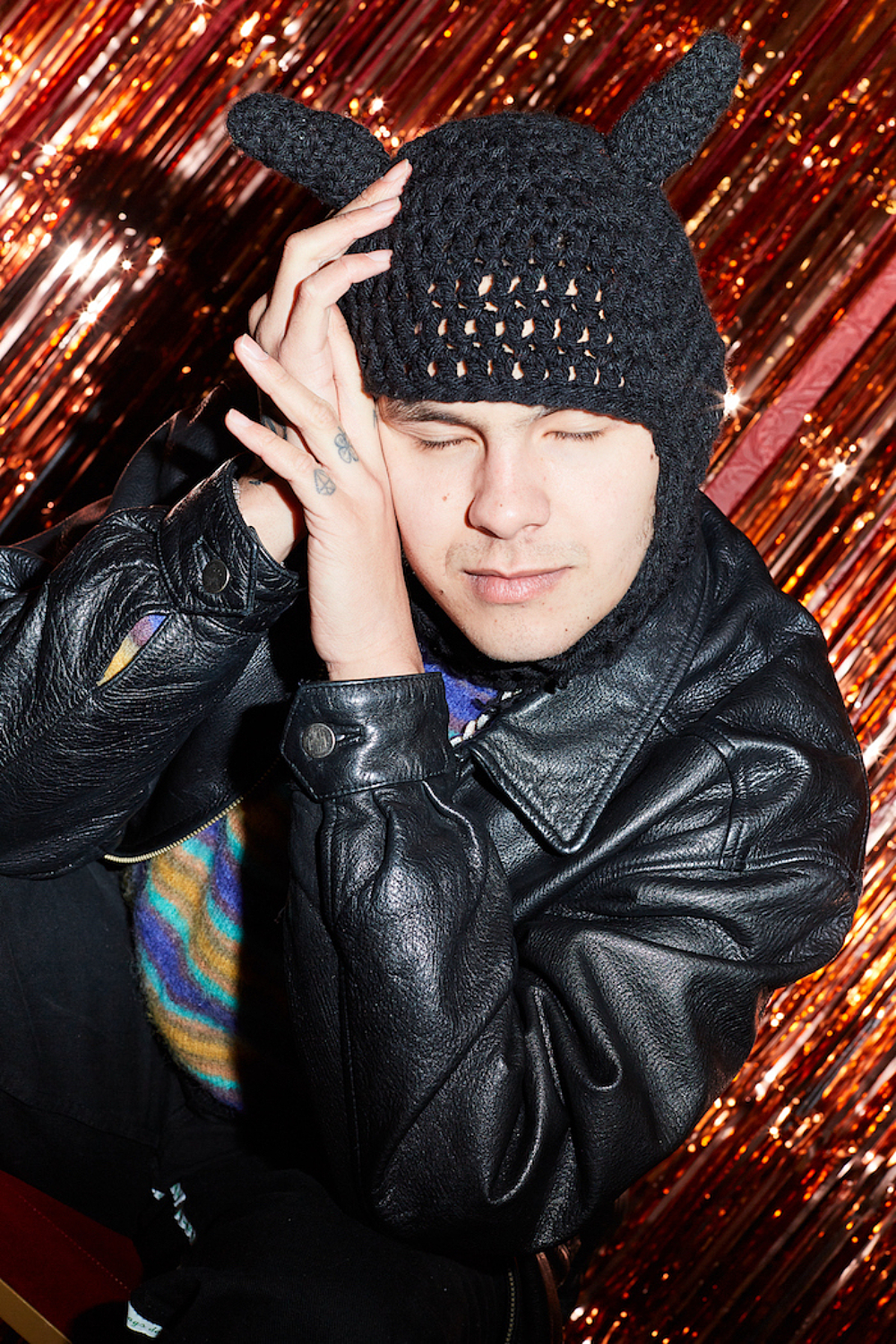 "
I've definitely spent time in the deepest, darkest corners of the internet, and that's not where I wanna be.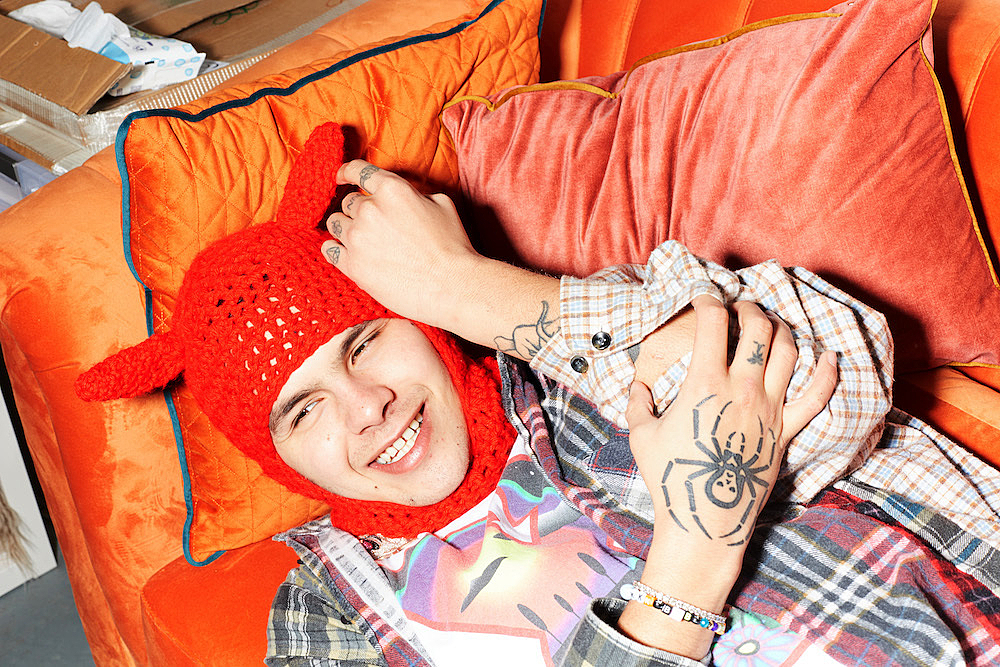 Though he only just turned 26, slowthai often returns to the subject of how he'll look back on his life, how others will remember him after he's gone, and how to make the most of every opportunity. He's keen to put last February - "a little blip" - behind him. "I had to rub all that shit out of my mind, because holding onto things in the past doesn't help you move forwards. Life's bigger than a Twitter conversation. When you're sure of what you stand for, what does it matter, man? I'm not here to please anybody except people close to me."

That said, when conversation turns to the standalone track he put out in response to the controversy, 'ENEMY', what feels like a lingering rage rises in his voice. The song, which arrived as the most antagonistic thing he's ever produced, littered with seething bars - "Find out where you live / When's the timing's right, I forget, don't forgive" - came with a feverish video of slowthai's gurning face leering in and out of darkness in sickly green light.

"That track is like, I know what I am, and I took things on board that I needed to do with myself, but you ain't the judge, jury and executioner," he says. "You ain't making my life any better so why am I sat here getting down about it? These people ain't got no heart, they ain't got no courage or pride. They ain't advocates of no change. Every one of these people, whether they have a blue tick or they're a troll account, I see every single one of them. They can keep that energy, because I know where I'm going and I know who I am."

That track got all the anger about the events out of his system, he says. Now, he can look back at that night as a lesson. "It's like those cliched motivational videos. Life can knock you down, but you get back up and you keep pushing. I realised I have to go harder, push and show people what we're about. Soulja Boy said, 'They hate on me but they hated Jesus'. I'm not saying I'm Jesus, but I'm here to spread some light and love and energy and make people's lives a bit easier."

These aren't just words; there's indeed been a certain wholesomeness to slowthai's output online over the last 12 months. When there was talk of delaying the album due to the pandemic he posted a message explaining his decision not to do so. "I would hope that it can help someone as a distraction amongst the chaos and shift their mindset positively," he wrote. He spends a lot of time replying directly to his fans and shares their work to his followers. "If someone's sick at their craft, I've got 100,000 kids on Twitter. They could go to that guy and potentially be [a fan] for the rest of their lives. It's about joining, rather than being disconnected," he explains.

It's antithetical to the darker side of social media he was on the receiving end of at the start of last year. "I've definitely spent time in the deepest, darkest corners of the internet, and that's not where I wanna be," he says. It's notable how often he uses words like 'we' and 'our' when referring to his achievements. "There's a team of people, man. It's not like I'm the one guy."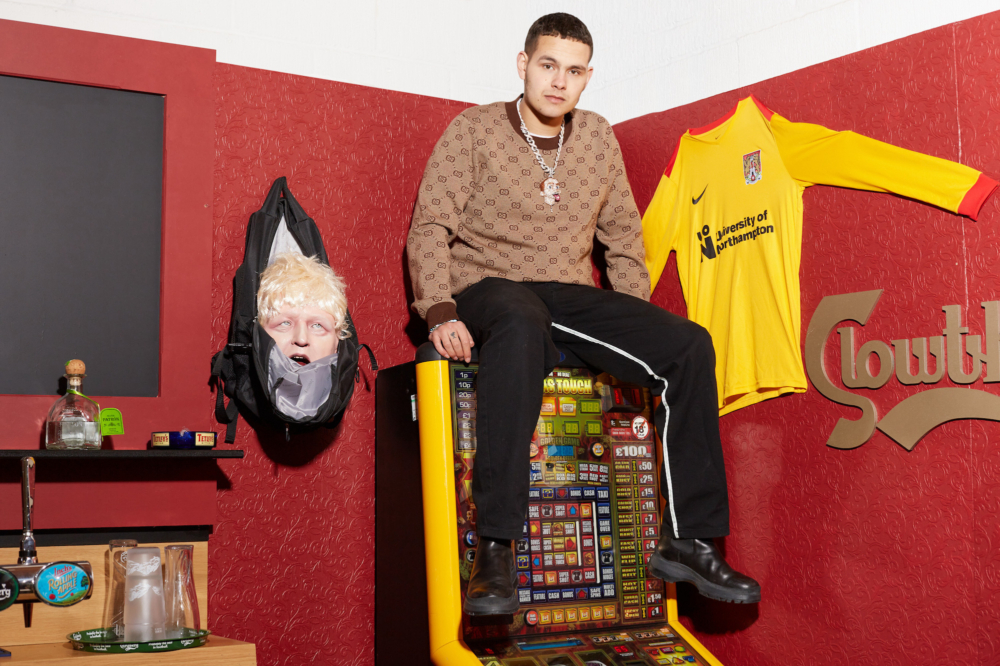 "
At least I know when I die, my kids can go 'Yo! Dad was a bit of a mad cunt, but he had a great time!'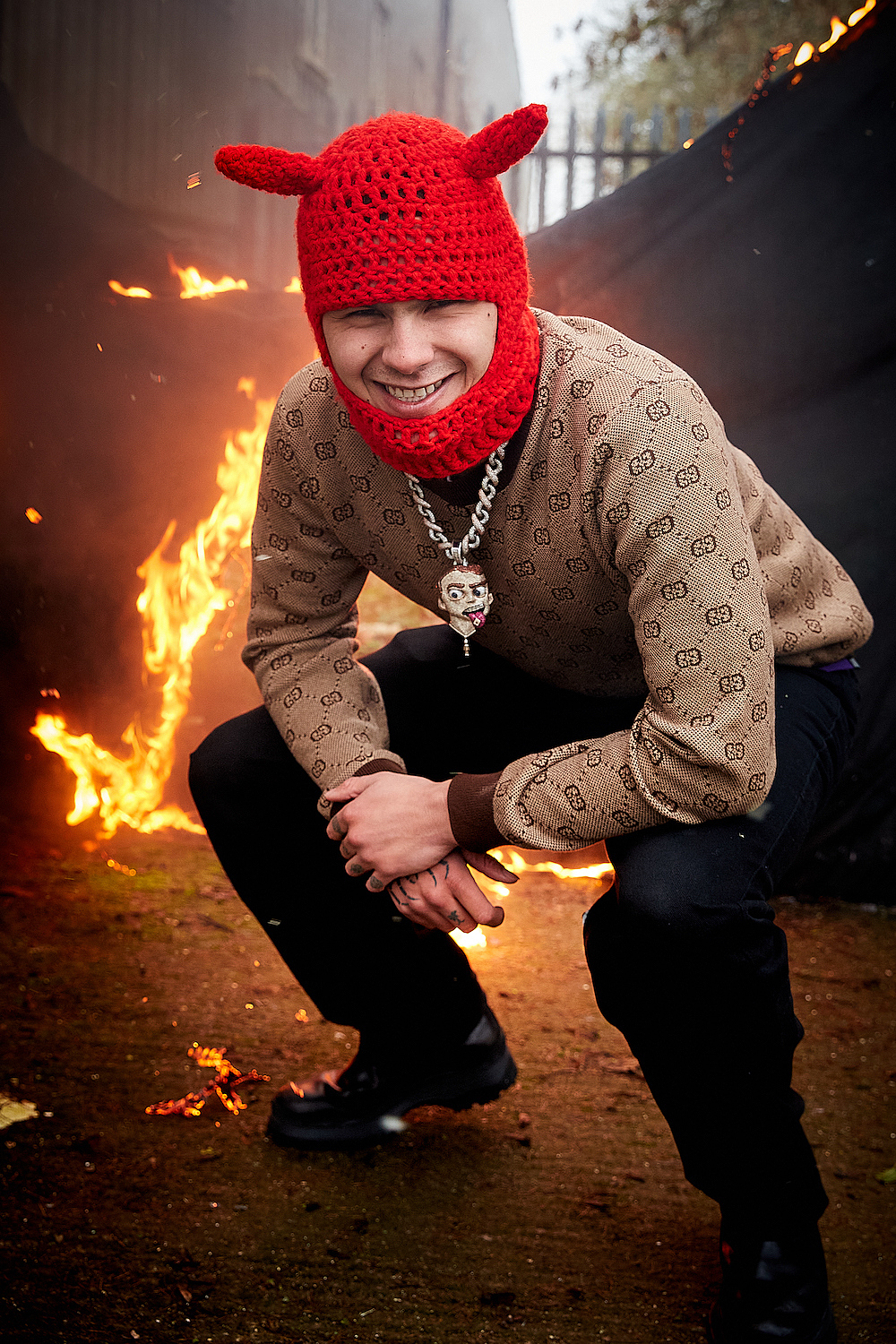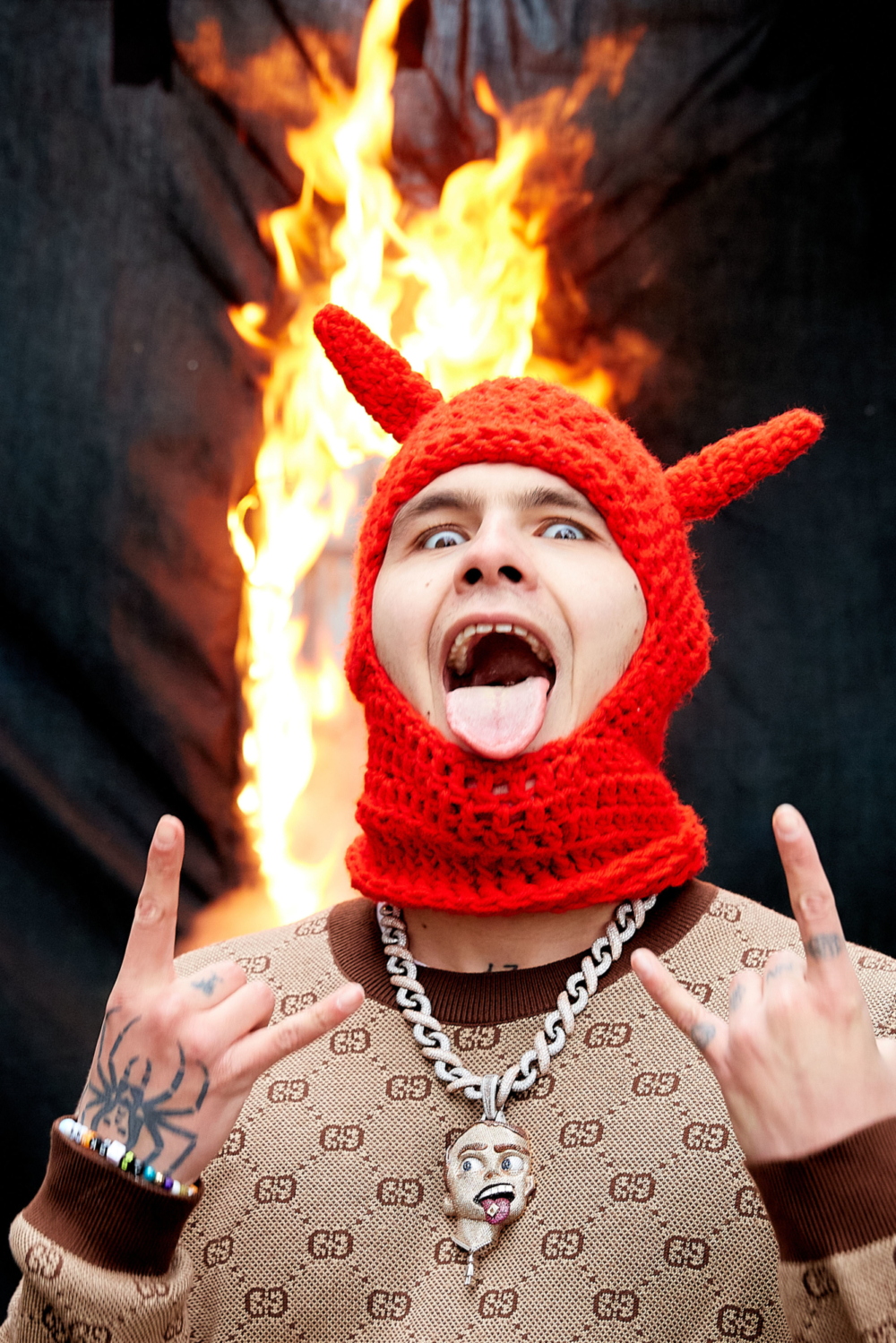 Behind The Bars
'TYRON' is full of choice words and memorable phrases - we picked out a few of the best.
"SHOW ME YOUR FACE / LET ME SEE WHO'S REALLY TRYNA STOP ME" - 'CANCELLED'
slowthai's had his fair share of haters on all sides, particularly over the last year, and on 'TYRON' he's coming out fighting against anonymous online trolls.

"I'M HAPPY BEING THE FUCKING FLOWER BOY / I JUST WANNA BE IN THE PUB WITH MY BOYS / DON'T LET THE MATTRESS SWALLOW YOU WALLOWING THINKING WHAT YOU GONNA DO OR GOTTA DO / FUCK ALL THESE EXPECTATIONS" - 'I TRIED'
Under the pressures of his rapid rise to fame, has slowthai ever felt the temptation to shut down and run away? "Every day bruv!" he tells DIY. "Who wants to be a responsible grown up?"
"ALL THE BEST SHIT'S GOT SCRATCHES ON THE SURFACE / WHAT'S A FLIGHT WITHOUT TURBULENCE? / A LIFE WITHOUT CIRCUMSTANCE?" - 'NHS'
slowthai's been bruised and battered by his wild ride to fame and made plenty of missteps along the way, but if nothing else 'TYRON' is a proud declaration of every aspect of who he is, for better or worse.
slowthai had been working on songs for his second record, 'TYRON', as far back as 2019, but it started coming together properly in the weeks shortly after the awards. A double album titled after his birth name, the first half is the natural evolution of the assured, strutting artist at the heart of 'Nothing Great About Britain'. The track titles are in all caps, the beats are hot-blooded and his flow highly concentrated as he re-asserts his dominance like a boxer picking himself up off the mat. On the pummelling 'CANCELLED' and the hypnotic 'MAZZA' he holds his own, trading swaggering verses with Skepta and A$AP Rocky. It's only at the end of the first half, on 'PLAY WITH FIRE', that a hint of melancholy creeps in. "Sometimes I feel like I've got my head in a blender…" he says, downbeat as cut up snippets of an inner monologue plagued with self-doubt and anger whirl about the background.

The second half, with its track titles all in lowercase, plunges headfirst into that introspection. Over woozier beats he sounds more frantic and fragile, constantly flickering between longing, loneliness, self-doubt, nostalgia, melancholia and teeth-gritting resolve. "No one I can lean on so I'm limping with a walking stick / People keep talking shit I cut through the thick of it," he raps calmly on 'focus'. The poignant 'push', which features Deb Never, is unlike any instrumental he's ever rapped over, almost entirely acoustic. Closer 'adhd', meanwhile, is a bleak expression of monotony that ends with a final howl of overwhelming exasperation.

The split mirrors the two sides of the rapper's own personality, introducing us to the more introspective Tyron Frampton alongside the swaggering slowthai we already know. "I don't always wanna be running around onstage in my boxer shorts. I don't wake up every morning like 'YO!' and then skip down the street, you know what I mean?" he says. Further than that though, it also speaks to a universal truth - the dual personalities that exist in us all. "There's the side where you get dressed up to go out and have a good time, and the side where you're at home just sitting around in your underwear eating crap food, having a shit time," he suggests. "You're at your most real when you're there, and not many people get to see that side." It takes guts to reveal that hidden world to an audience of slowthai's magnitude. "But what's the point in doing things half-heartedly? If you can't be yourself, what's the point?"

The record was announced with perhaps its most tender track, the James Blake and Mount Kimbie-featuring 'feel away', a song dedicated to and partly inspired by his younger brother Michael, who was born with muscular dystrophy and died aged one, devastating the family. He's an artist who plots his releases with precision. "You can't just enter another dimension and understand it straight away. You've got to gradually bring people into it," he explains. It feels significant that he began the campaign with "the track furthest away from what we've already done".

Its introspective nature means 'TYRON' is significantly less political than its predecessor. "I could focus on politics, but at this time where it's not actually doing anything for me and my mental health's being tested just by myself, it's more important to focus on how I'm feeling than what's going on around us, stuff that's just gonna make it ten times worse than it is," he says.

When conversation does turn to modern politics, the mayhem over artists' visas to play in Europe post-Brexit, the free school meals debacle, the economy and the coronavirus, he sounds flattened. "One guy becomes Prime Minister, he's just as shit as the last one. People sign these petitions, [the government] don't even look at it. You can spend your whole life getting into it and arguing this point and that point and screaming it until you're blue in the face, but there's more pressing issues right now than Boris and his grand plan of nothing."

Having built his career off the back of political statements, however, does he not feel like he's swerving the duties that come with his platform? "I'm not an MP, first and foremost," he says pointedly. "I don't attend parliament, and even if I did would they take me seriously? I can shine light and teach people, but I've already pushed people in the direction and supported that cause. When the time's right I'll be there, but now's not the time. I don't feel guilty because I've already done my part and I'll continue to do my part. I'd only ever feel guilt if I've done someone wrong."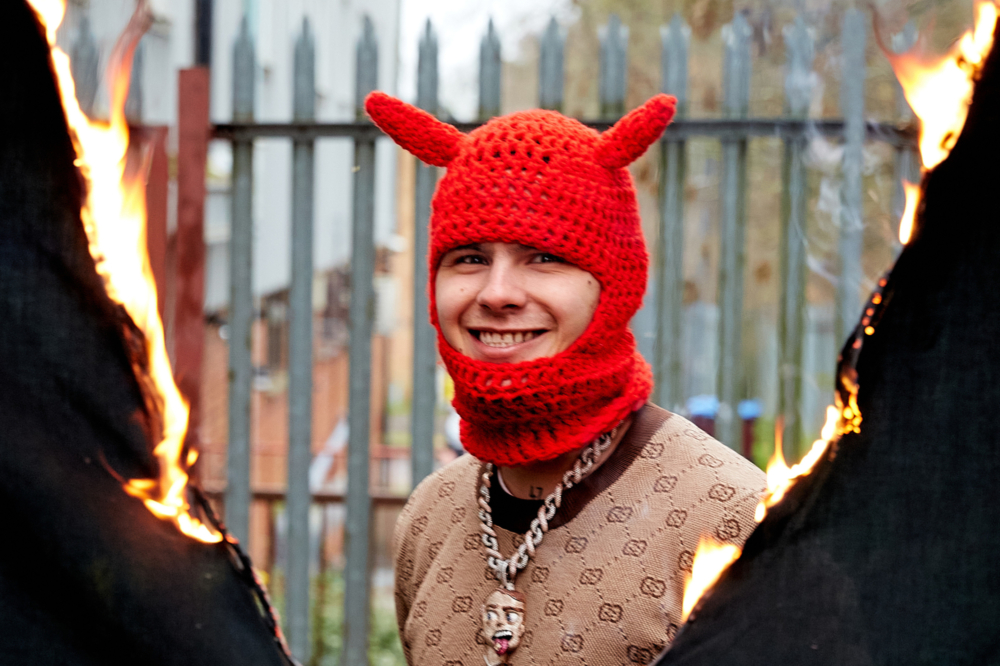 "
What's the point in doing things half-heartedly? If you can't be yourself, what's the point?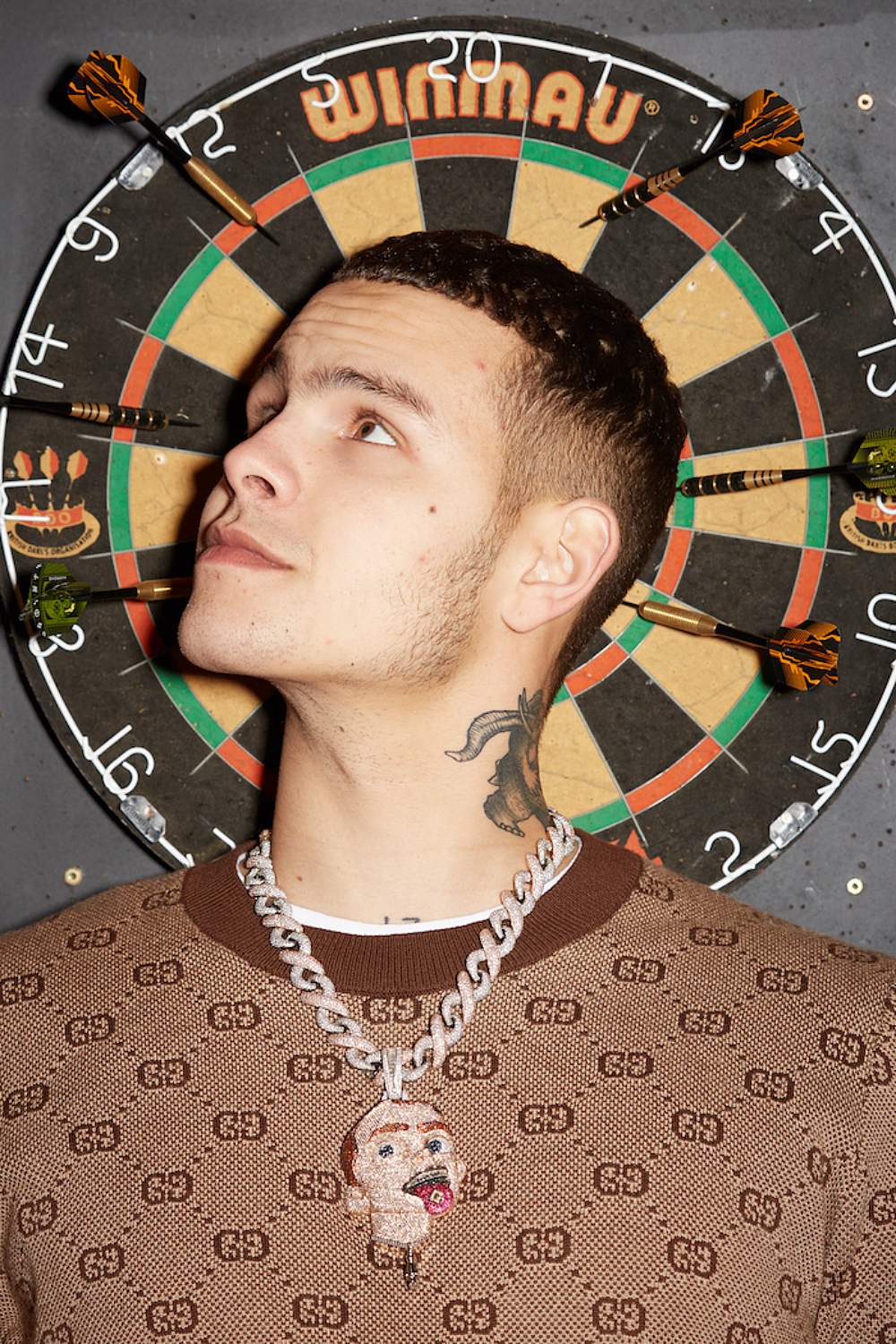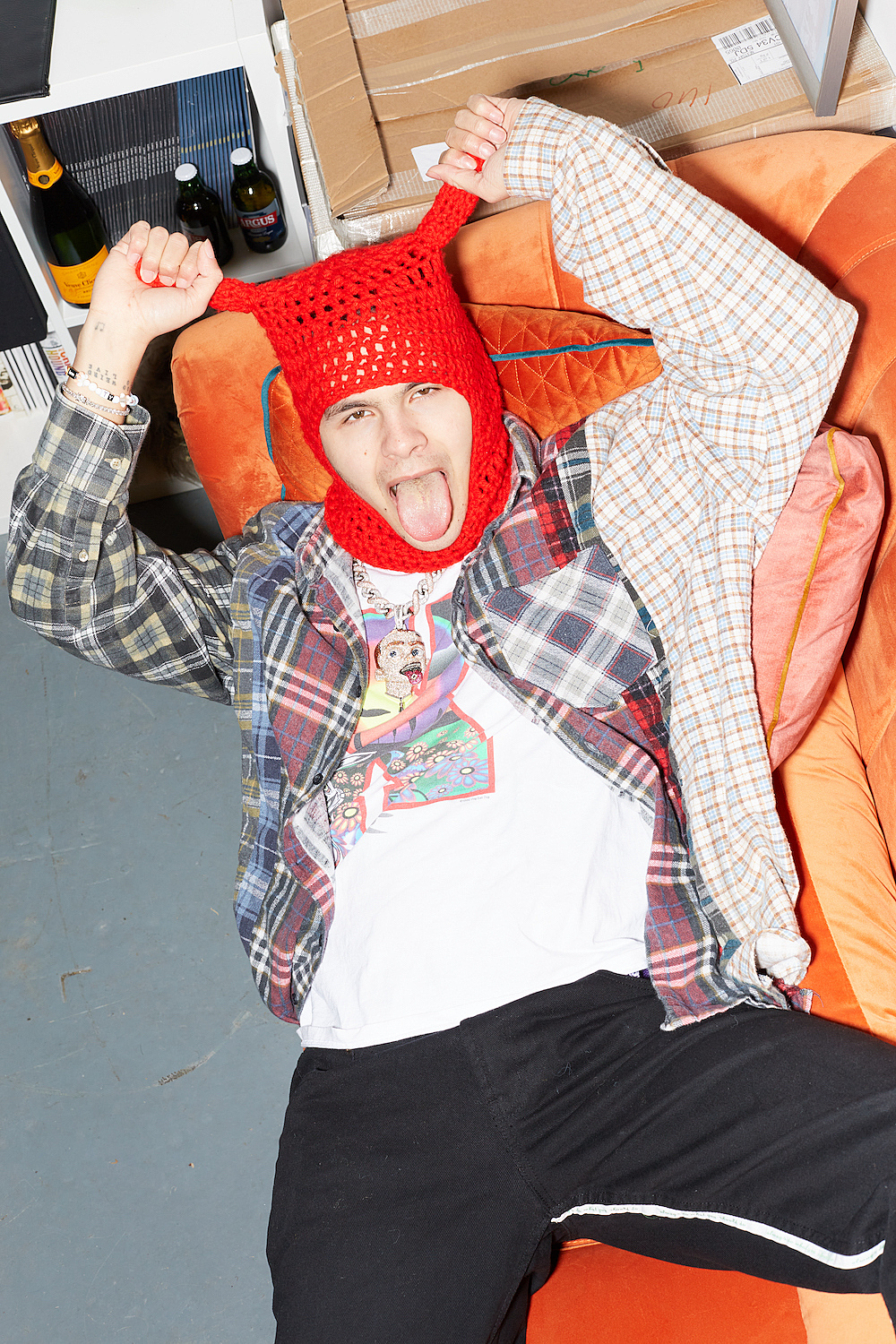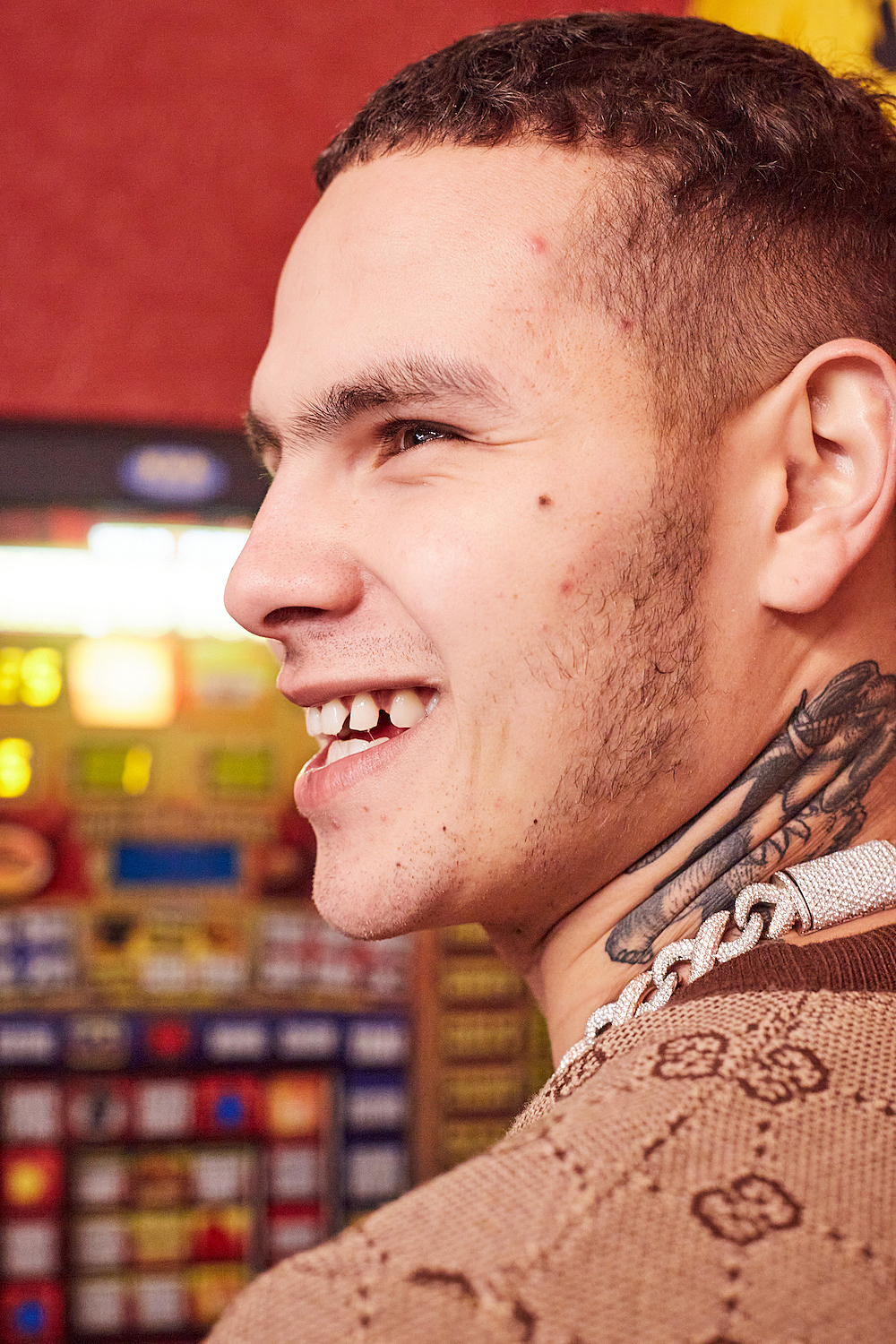 Despite the fact there's a track called 'CANCELLED', and lyrics like 'terms'' chorus - "No matter what they get my words twisted" - the album's themes have nothing to do with that fateful night, slowthai asserts. "Other than 'ENEMY', that's that," he says. "Hold onto that forever if you will, but I'm in 2077. I'm cyberpunk right now." In fact, most of the record's themes emerged well before 2020. "When you make music you're predicting your turmoil, explaining where you're at, but it makes more sense a month or a year later," he continues.

That said, 'TYRON' is tied directly to its time. After 'Nothing Great About Britain', slowthai initially intended to release another hard-hitting, politically driven record; a two-sided, introspective album named 'TYRON' was originally going to be his third release. Given the upheaval of 2020, personally and globally, however - particularly when it comes to mental health - he quickly realised "it was more suited to what's going on now". "[The next album] needed to be about personal experiences, and how you're dealing with being so isolated from everyone else," he nods.

In the end, after a chaotic rise through the last two years and a dramatic fall last February, for slowthai the enforced downtime and introspection of the pandemic resulted in a chance to finally stand still and evaluate. The resulting album makes no apologies for what's come before; he means it when he says he has no regrets. Instead, 'TYRON' is an unflinching examination of who slowthai is and what he stands for, warts and all.

"It's not like I had some guide who's done it all before," he says defiantly. "I'm a kid from a council estate in the UK where people's only fun is what they make of it. So when I'm where I am now and there's bright lights, what, I'm gonna be a polite boy? That's not me. I come from somewhere where that's not what you do. What is life without the fuck ups, man? At least I know when I die, my kids can go 'Yo! Dad was a bit of a mad cunt, but he had a great time! He done some real good things, he done some fucked up shit, but that's what it's about, man!'"


'TYRON' is out now via Method.