Listen
Personal Trainer release debut EP 'Gazebo'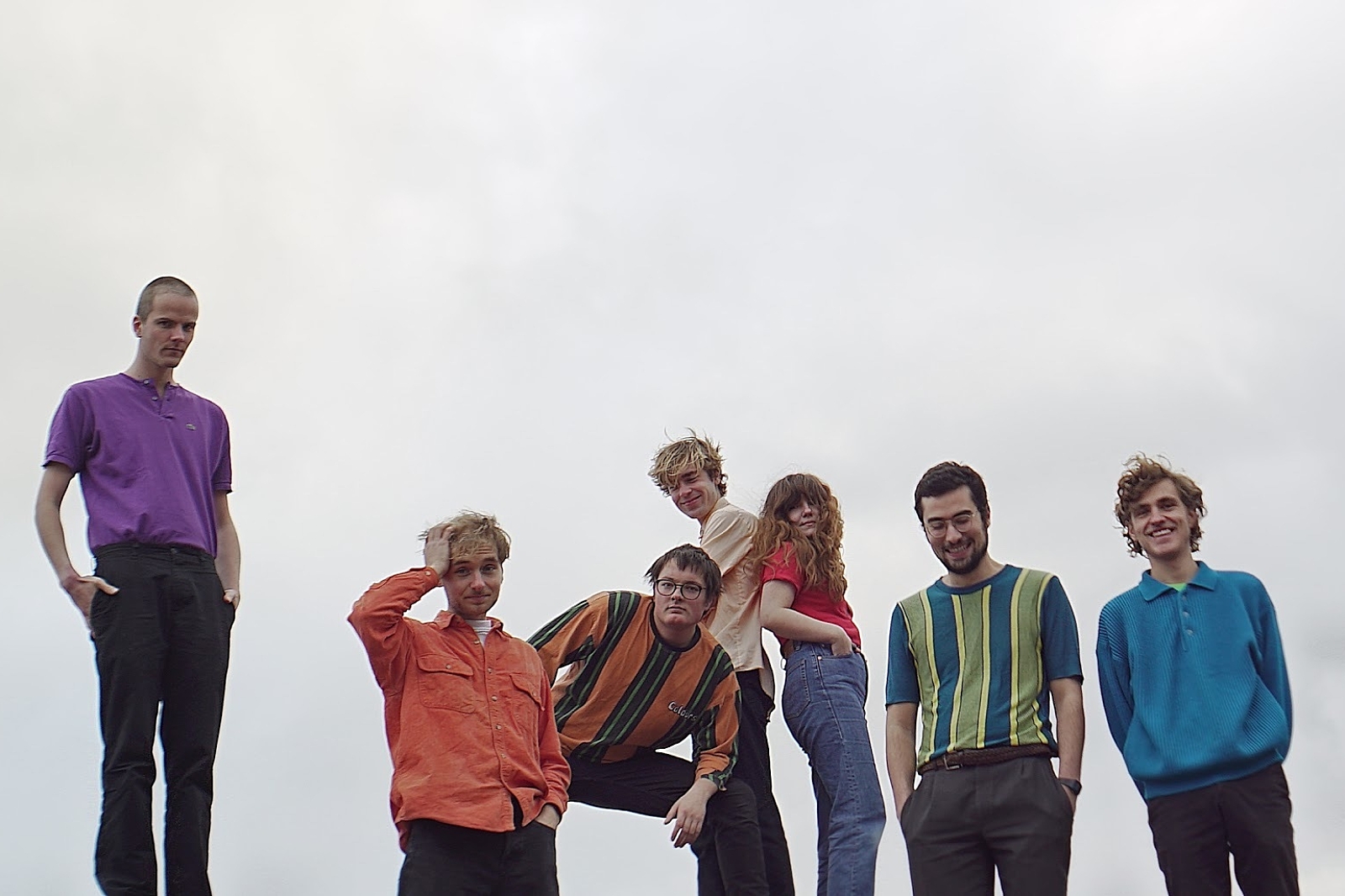 Listen to the five-track EP from the Dutch collective now!
Released via Sports Team's label Holm Front Records, Dutch collective Personal Trainer have shared their debut EP 'Gazebo'.
"I recorded most of the songs at home and took my files to Erik's House (a lovely studio and rehearsal space in Amsterdam) to make some additional noise and do some mixing with Casper van der Lans," songwriter Willem Smit explains. "The song 'Crops' was recorded live by Home Counties' Conor Kearney, on a day off during our tour supporting Pip Blom.
"I haven't found an overarching theme recording/listening back to 'Gazebo' yet, but I will no doubt get it when I'm older. Live, the songs are performed by an unknown amount of people. Probably somewhere between two and twelve members."
"Personal Trainer's 'Gazebo' is a melting pot between homegrown songs and the live energy the band is known for," bassist Casper adds. "Pop-structures, dissonance, electronics and acoustic instruments co-exist peacefully and complement one another on this 5-track EP."
Known for their ever-changing line-up, Personal Trainer will also be "the first band ever to play two shows at the same time" with headline shows at Paradiso and Melkweg in Amsterdam simultaneously on 8th April.
Revisit our chat with Willem all about Personal Trainer here, and check out 'Gazebo' below.