Watch
Keep Dancing Inc reveal 'Old Child' video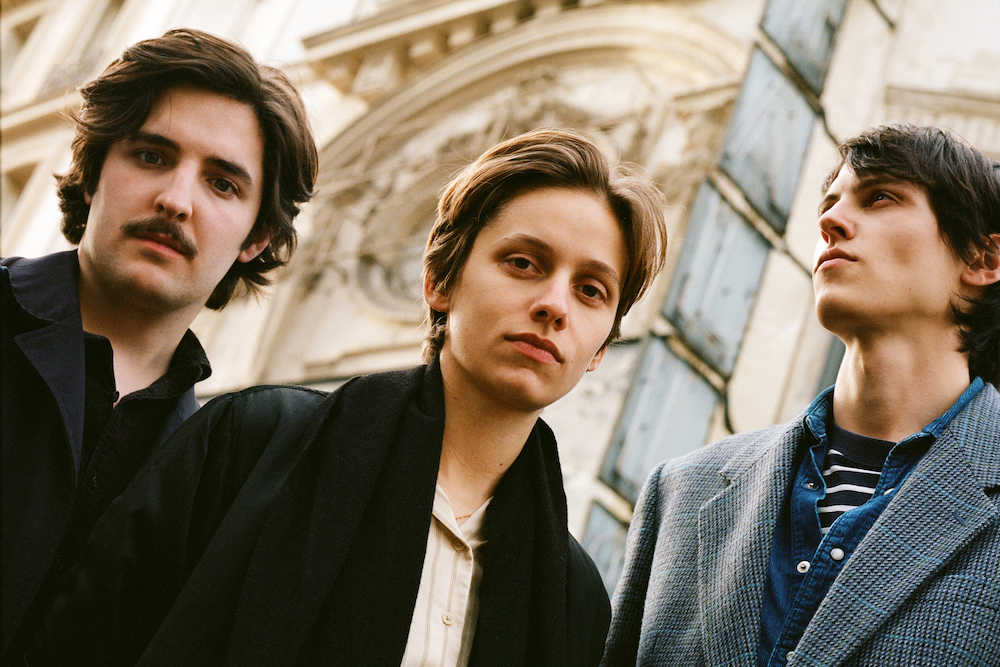 Photo: Matteo Verzini
They're also sharing the remix of the track by Working Men's Club.
Following the release of their debut album 'Embrace' in October, Keep Dancing Inc are sharing the video for 'Old Child'.
"To bring this music video to life, we decided to work with Walter Films, who took care of almost all the visuals for Embrace. We shot it in one of our favorite Parisian venues La Boule Noire (Pigalle) which unfortunately still cannot host concerts due to COVID restrictions," the band explain. "In this music video we decided to play with different aesthetics codes. Our idea was to play with two opposite worlds: a real and a digital one. We used some LED screens to bypass reality and expose a vacuum space in which the laws of physics are upset."
Alongside the vid, the Parisian trio have also announced their 'Old Child Remix' EP, featuring reworkings of the song from the likes of Working Mens Club, Palmbomen II and Global Network.
Sharing Working Men's Club's version today, KDI say, "We are huge fans of WMC and had them in sight for a remix from the beginning. Turned out to be 'Old Child' which was probably the best choice considering it's the danciest track on our record. Their remix smells like a nasty underground EBM club from the 90's and we absolutely love it! We can't wait clubs to re-open so we can all celebrate this with a dance on that remix ツ."
Check out the remix and the 'Old Child' video below.