Album Review
Genesis Owusu - Smiling With No Teeth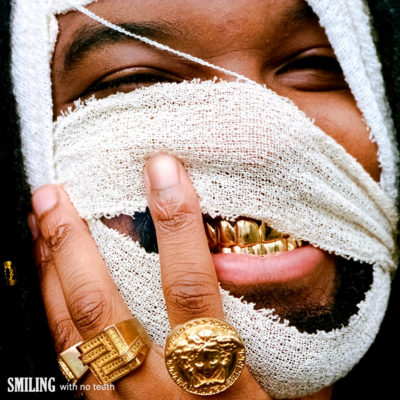 He plays well with dark and sinister, throwing theatrical voice in a musical hall of mirrors with real versatility.
Released: 5th March 2021
Label: House Anxiety / Ourness
For someone who thinks of himself as a misfit, there's a lot of space in the modern musical landscape for Genesis Owusu's genre-bending to take centre stage. A best-kept Australian secret, the main intention of 'Smiling With No Teeth' is to share that momentum with a wider audience. Opener 'On The Move!' is a chunky clarion call that shares equal DNA across punk, hip hop, electronic and New Age psychedelia, stopping short at under two minutes so you're left enticingly hungry. 'Whip Cracker' is longer, but takes a delicious funky turn at its midpoint – a throwback to the glory days of dance-punk rapture in the basement of noughties indie discos. Like Gorillaz, Outkast or even The Weeknd before him, he plays well with dark and sinister, throwing theatrical voice in a musical hall of mirrors with real versatility.
If the gleeful monster-mash of 'The Other Black Dog' or the '80s cruise of 'Drown' seem like frivolous costume, they are worn by a man who carries a much wider weight of depression, frustration and societal disrepair that only really reveals itself when you dig into the lyrics. 'A Song About Fishing' is a laid-back, relatable rap-folk mediation of the difficulties of motivating yourself when nothing seems to be going right, while on 'I Don't See Colour', he ponders the nature of racial stereotyping over a slick beat ("'Cuz somehow my actions represent a whole race, it's hard to move different when your face is our face."). There's a whole abundance of themes at play, but all are dealt with a knowing creativity, a melodic choice tailored to fit the topic.
If Genesis is consistent with anything, it's the reminder that life is often more fun when you allow yourself to explore the leftfield. At 15 tracks long, he occasionally falters under the weight of his own abundance, but there are so many great sweets in the pick'n'mix bag that you don't really mind the odd underwhelming chew. In time, it'll be a real joy to watch his ideas crystallise into something properly essential. Until then, there's a lot already here to be grinning about.
More like this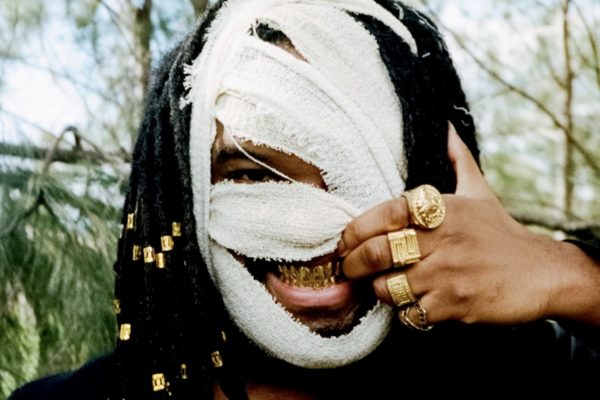 A round-up of the best new music at The Great Escape this year, featuring Genesis Owusu, Priya Ragu, Yard Act and more!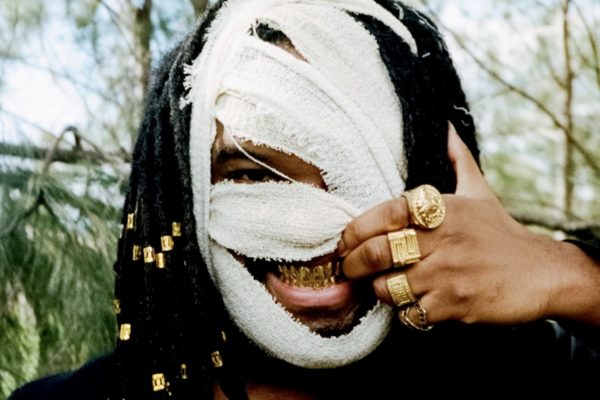 Rejecting labels of any and all kinds, the genesis of Genesis Owusu is one that's prioritising boundaryless, cathartic, inclusive excitement.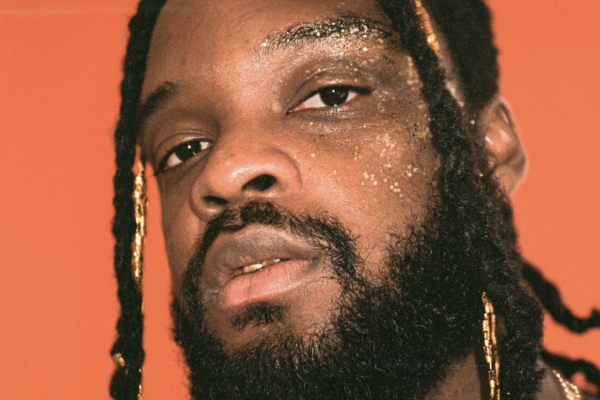 His debut album arrives next month!