Interview
What's Going On With… Sorry
Singer Asha Lorenz gives us the goss on '925"s follow-up and more.
With live sessions, new tracks, re-released oldies and a second album in the works, Sorry have been surprisingly busy recently. Almost a year on from the release of their stand-out debut album '925', we caught up with the band's singer Asha Lorenz to fill us in on the Londoners' upcoming plans.
It's been nearly a year since '925' came out - were you pleased with the (very positive) reaction to it?
It's quite weird because we didn't play the shows; we went out to America and got to New York and then the next day everything shut down and we had to go home. So it's kind of hard to tell if it's gone well, but it's nice that some people seem to like it!
Was that part of the reason to put out one of the only shows you did play at Brixton Windmill on vinyl?
We just used to play there so we wanted to help out our friends - and it actually sounded alright! I think if we played more gigs like that [socially distanced] then it would be more weird, but it was nice for one night.
Have you been keeping creative over this past year?
I found it really hard to be creative in the beginning, but in the last couple of months I've been able to focus a bit more. It goes one way or the other; some people can do loads and others find it really hard to do anything. We've got some tracks coming out that we did ages ago, but recently things have been coming more easily - I think it comes from reading good stuff and not putting loads of shit in your mind, which is difficult when you're feeling lazy.
What does that involve? Stopping the endless Netflix binge?
I don't really do that that much, but I do get in a cycle where, when you start getting a bit lazy or feeling a bit shit, then it carries on. So I'm trying to go for walks with friends and make a little routine with the day - try and read something, do music at a set time. But we have done some music!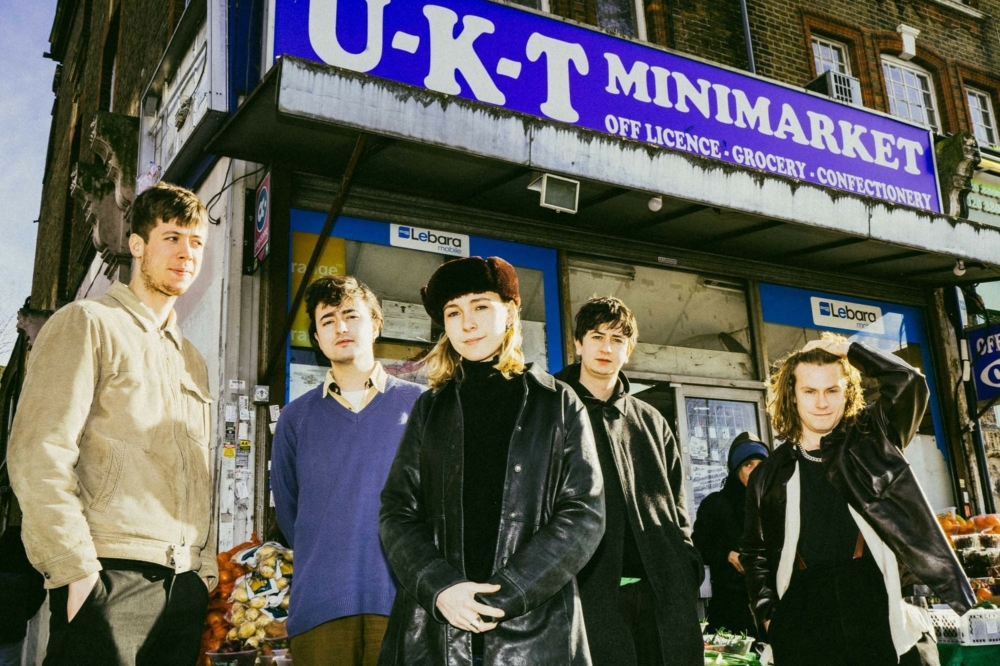 "On '925' they were songs we'd been playing for ages, so it's nice writing these songs that we mostly haven't even played live."
— Asha Lorenz
How would you describe the tracks you've got coming imminently?
I think me and Louis [O'Bryen] always do lots of tracks on our own and sometimes they're a bit experimental or don't fit together. We're always writing little things. Most of them have been written at home, so they're the more electronic ones. We're gonna drop all the [old 'Home Demo/ns'] mixtapes on Spotify too; we like all those old songs and I feel like people who like the band would like them as well, so why not? The songs are always changing so we don't really mind about showing the progression. '925' was all teenage/ childhood songs so [the mixtape] gives more context to that time and to the album, in my mind at least.
And can we expect a second album soon?
We're just finishing writing the second album now. There are two tracks that are on the Windmill live session ['There's So Many People That Want To Be Loved' and 'I Miss The Fool That I Loved'] that are on the album, but they're really more like arrangements at the moment. We're gonna try and make more song-y, '70s arrangements; like on classic albums, really develop the song. On '925' they were songs we'd been playing for ages, so it's nice writing these songs that we mostly haven't even played live. I feel quite unattached in a specific way, so they feel quite malleable like we can keep working with them.